Skills development
Guiding your learners to upskill through intelligent recommendations
Set training goals
Help your learners master skills and get better at their job, using learning goals. Users can add competencies or job roles as goals, then get proactive recommendations on how to achieve them
Set competencies
Associate competencies with learning content and resources that will help your learners master goals, such as courses, groups, jobs, and resources.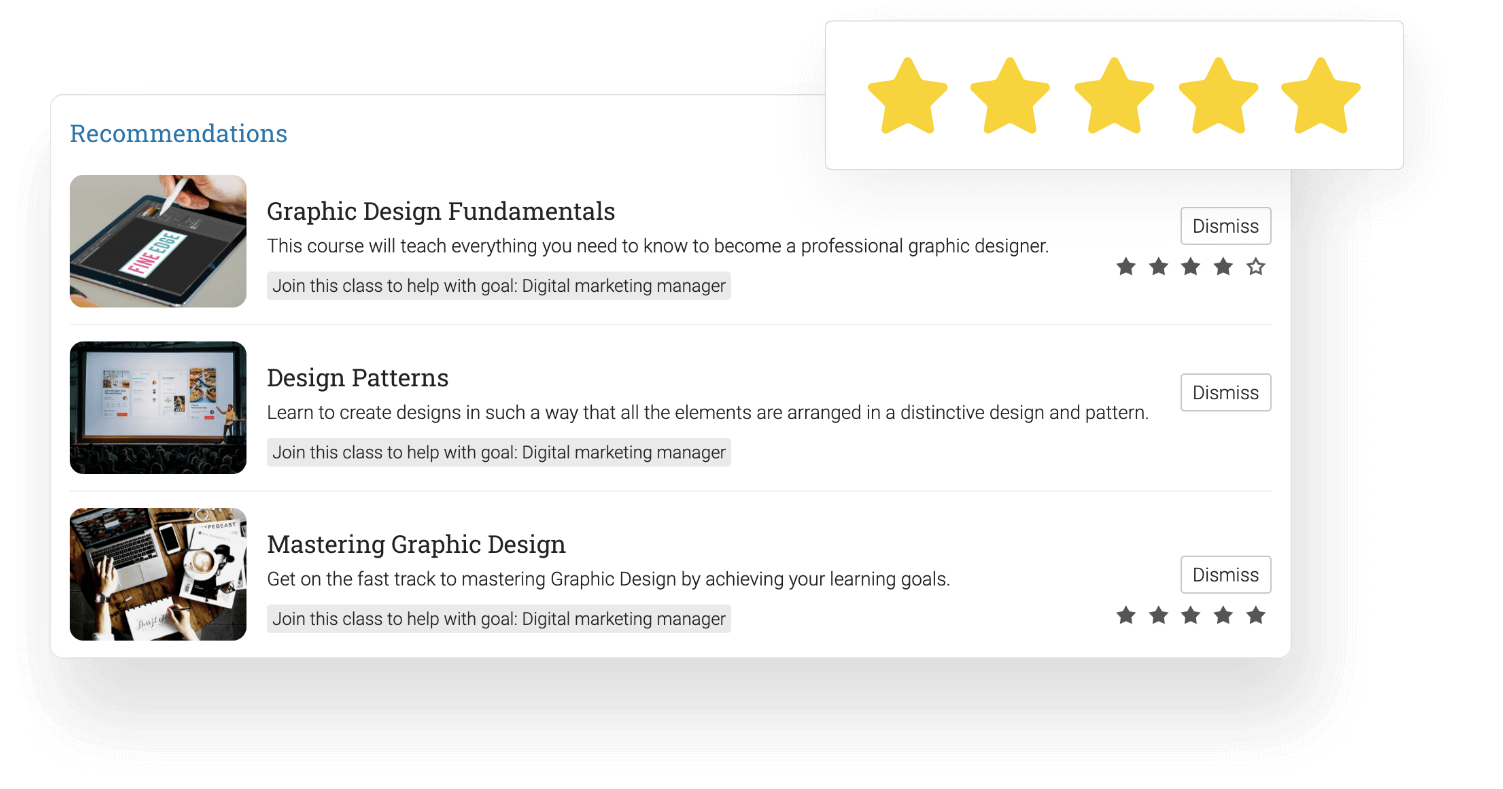 Get recommendations
Our platform provides recommendations to learners on how to achieve their goals in the form of courses, learning paths, groups, and other types of learning resources.
Automate your work
Using automation, set up rules that are triggered when learners complete goals, such as awarding badges, certificates, or sending custom notifications.
Progress tracking
Learners get an overview of the goals they are working on and get a better idea of how they are progressing through their goals.
Create a sense of community
Enable learners to feel part of a community by connecting with colleagues who have the same goals using forums, news, and resources areas.
Since using MATRIX, my instructional practice has become more organized, and learners have access to materials and resources right at their fingertips.
Everything is so streamlined and intuitive. Learners can easily manage their classes!