Shrinking the IT skills gap
Accelerate innovation, ensure peak performance and secure your most critical assets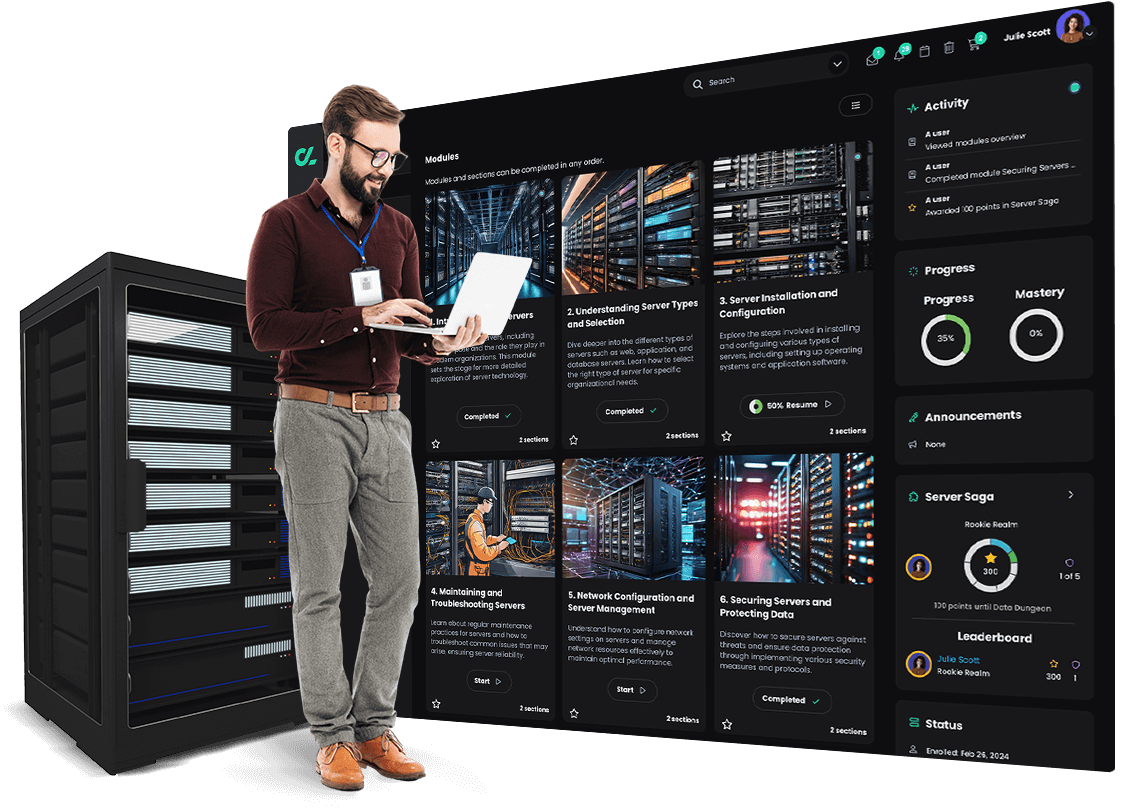 New technology,
new skills

needed

Technology grows exponentially. With 1.35 billion tech startups globally, the innovation and resources available to companies are seemingly endless. Sometimes, it may seem like a daunting task to reign in those options and grow your company's IT skills without draining resources.

Are you struggling to…
Juggle a loaded tech stack that overcomplicates and under delivers on IT skills training
Analyze the ROI and other meaningful metrics connected to IT skills training
Ensure IT teams have the skills necessary to excel at their jobs
Quickly create and update engaging training programs specifically tailored to individual goals
Translate courses in multiple languages while maintaining meaning and localization
Safeguard against IT shortages by
developing skills

from within

The IT skills gap is real – and wider than ever – thanks to the growing demand for talent versed in technologies like AI, machine learning, cybersecurity, and cloud, to name a few. For example, according to the Bureau of Labor Statistics, cybersecurity analyst jobs will grow by 35% between 2021 and 2031, while software developer jobs will grow by 25% - both far above the average 5% growth rate. The issue for employers is there simply aren't enough qualified candidates on the market to fill these roles, making the IT skills gap more severe – and costly – than talent shortages in any other function. If companies can't access the technical talent they need, their ability to innovate is compromised, they're more vulnerable to external threats, and overall performance and productivity are likely compromised.

To prevent such issues, forward-thinking companies are upskilling existing IT staff through training. They're investing in training programs and platforms to help develop essential IT and digital skill sets versus hiring from the outside. But IT training is incredibly specialized, and trainers need to be able to develop a wide range of courses quickly. Moreover, they need to ensure that learners achieve the necessary level of proficiency – establishing competencies and even certifications – in given areas of specialization versus just a cursory understanding. This is where the right learning platform is key – one that enables personalized, competency-based learning at scale and inspires the learner to want to master the content.

How wide is the IT skills gap?
Almost 95% of employers looking for tech talent have encountered a skills shortage over the past year, up from 89% the previous year.
Award-
winning

platform for training

CYPHER has received multiple awards for our innovative learning technology, including Forbes Advisor's "Best Overall Employee Training Software" and "Best LMS."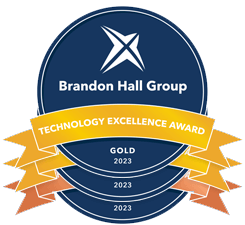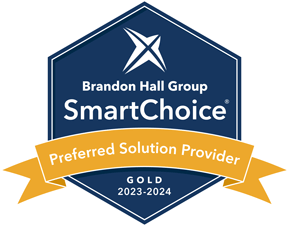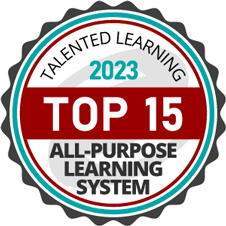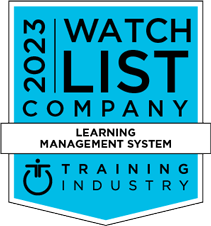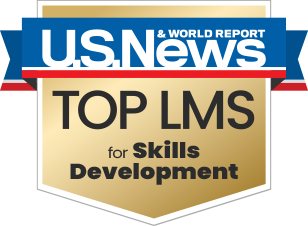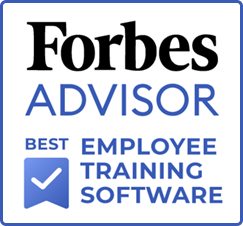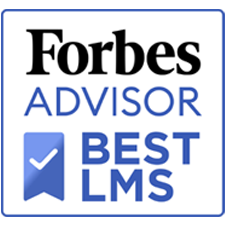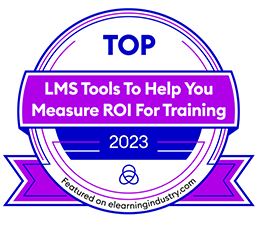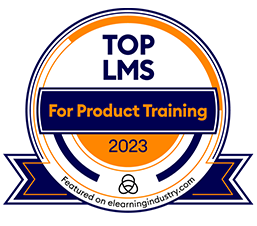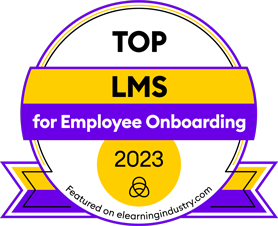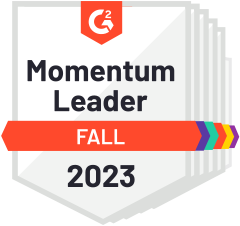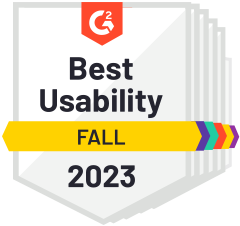 Supercharged

IT skill training and development. In

minutes

.

AI 360 with Copilot on the CYPHER platform can supercharge your IT skills development program and deliver robust new courses fast, ensuring course material reflects the organization's up-to-the-minute needs, as well as precise details regarding technology releases, identified threats, and updates to system requirements. Imagine building competency-based, gamified, and personalized IT training in just minutes!

This lets you:
Create highly personalized courses tailored for IT specializations, functions, or even individual applications - using your own uploaded content - and launch it just in time!
Ensure your teams are up to speed on the latest capabilities, updates, bug fixes and other technical issues
Control your content quality, accuracy, and credibility
Ensure the right level of proficiency across your entire team of IT professionals
Traditional way vs.
CYPHER's approach
IT course work is incredibly dynamic, detailed and complex – a training program devised of basic training manual PDFs or online documentation is wholly insufficient and slows down the learner's ability to digest and comprehend the material, let alone master it. Besides being rigid and cumbersome, traditional LMSs don't give trainers the flexibility they need to deliver fresh and engaging content that keeps pace with technological innovations. These methods also lack engagement due to their dry and linear presentation style, neglecting to assess whether the learner is effectively absorbing the content. CYPHER is revolutionizing the way companies conduct IT skills training and build their technical talent base. It bridges the gap between content development and delivery, cutting costs and allowing for personalized learning at scale. CYPHER empowers trainers to deliver effective and inspiring competency-based courses with personalized learning paths, engaging content, and advanced data analytics – all geared toward helping IT team members achieve mastery-level proficiency in the areas of technical specialization that matter most to the company and the employee.
Traditional way
What you get with CYPHER
You must manually bridge the gap between content development and delivery by using multiple, expensive tools
Unified content development and delivery allow you to get IT skills training up and running faster with less people and money
One-size-fits-all approach doesn't adapt to the learner's progress or training needs
Personalized learning profiles, competency mapping to content, assessments, and reporting in minutes – helping to ensure learners understand and can prove mastery-level knowledge of a given specialization, such as Python programming or cloud optimization
Rigid, static content formats that leave learners bored and unengaged
Incorporation of new media and technologies like gamification to drive engagement and retention of the subject at even the deepest level of detail
Conventional reporting that provide basic and rudimentary data
Insightful analytics, empowering you to track learner progress, identify gaps in their technical knowledge and flag opportunities for IT skills improvement
Time-consuming and manual course creation
Automation and AI-powered tools cut IT course creation to minutes – allowing you to update and disseminate information fast
Manual and outdated assessments
Adaptive assessments tagged to specific technical topics to understand what the learner knows or doesn't know
Human-centered connections and communities to facilitate peer discussions and group exercises. This helps to unify teams and drive understanding and mastery of given specializations, like ERP management or cloud migration
A
modern

learning platform for cultivating IT expertise

See how the CYPHER platform can help your IT skills development program:
Create and update an entire IT training curriculum fast
POWERFUL COURSES
With CYPHER, IT course creation is quick and simple. Spin up new training for a cloud migration project or reinforce cybersecurity skills ahead of online shopping season. All it takes is a few clicks to set up instructor-led, self-paced, blended, or micro-learning courses and customize them for learners across your organization.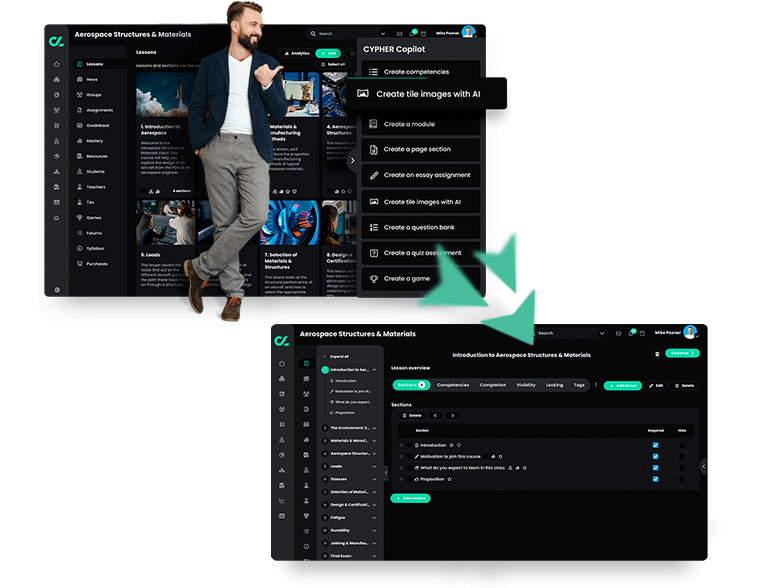 Combine the power of AI 360 with your unique content
UPLOADED CONTENT
Use AI 360 to generate customized courses for your organization by uploading company or third-party content. AI 360 with Copilot will create a full training course from the materials, complete with quizzes, gamification, and more.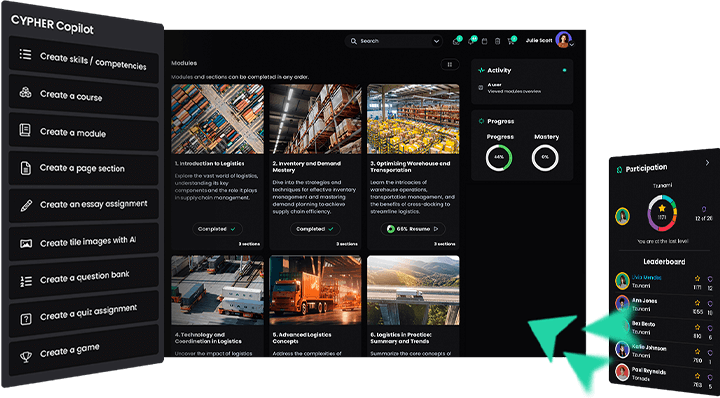 Streamline certification management
CERTIFICATIONS
Simplify certification tracking. Assign mandatory internal or external certification courses, set time periods and automate renewal reminders. Keep your IT team current with essential training to ensure they maintain the credentials and expertise needed to do their job effectively.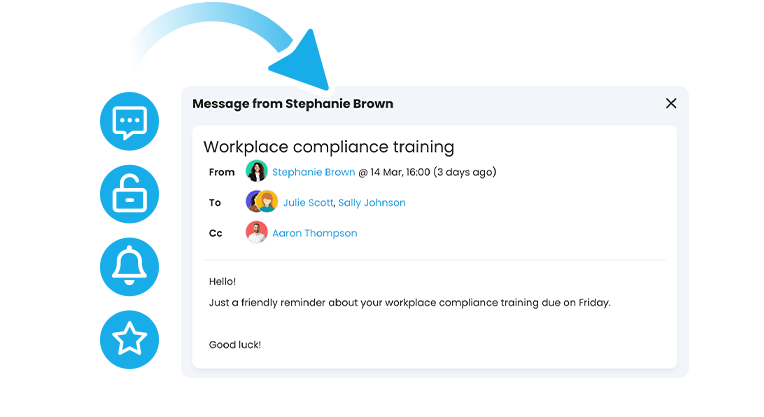 Gain insight into proficiency levels organization-wide
REPORTING
Generate reports that show training progress, whether at the organization, departmental or individual level. Leverage data to identify areas of vulnerability or the greatest opportunities for improvement and then build courses or programs to address them.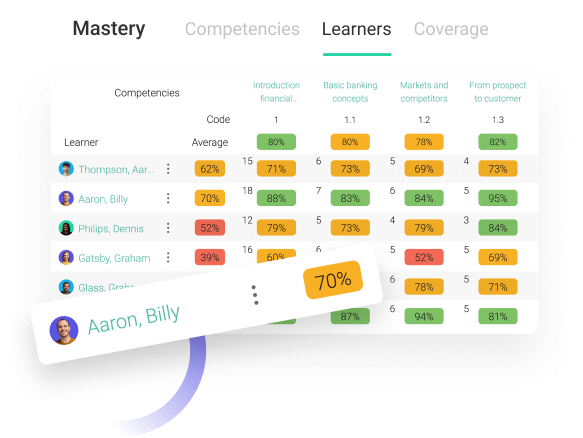 Create mastery-level proficiency for IT specializations
COMPETENCY MAPPING
Enhance competencies through competency-based IT skills training. Tailor courses to individuals to keep learners focused on mastering knowledge related to their job. For example, cybersecurity team members learning about new threats and prevention strategies for network security.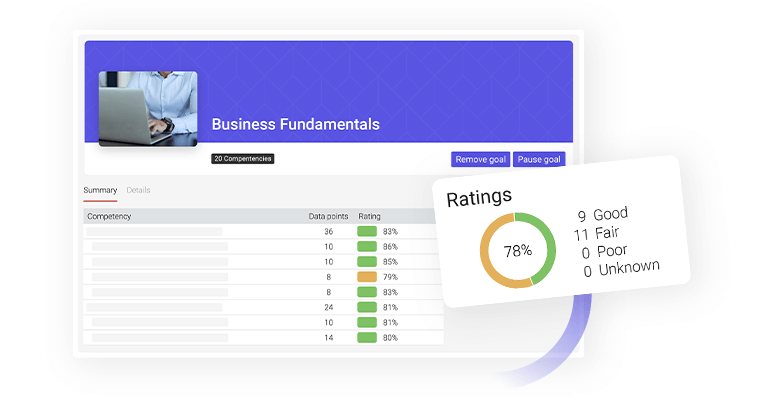 Set and track IT skill proficiency goals
LEARNING GOALS
Define learning goals and track progress with CYPHER's guided recommendations. Access courses and learning paths for effective upskilling or connect team members with similar goals through learning groups. Get your IT team to learn both from each other and course materials. Learning groups connect people with the same learning goals – for example, a software development team.
Make IT skills training fun
GAMIFICATION
Make IT training more compelling, engaging, and effective with gamification elements. Reward progress with points, badges, and team-based challenges, promoting an enjoyable learning experience.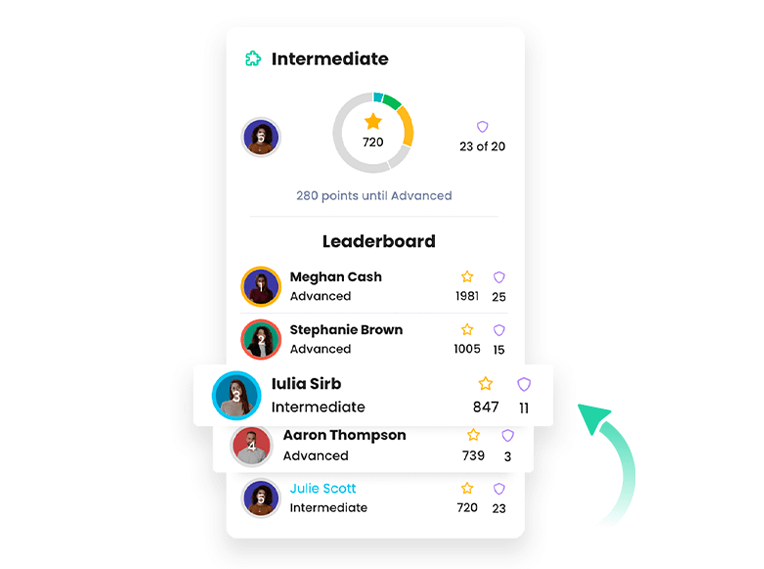 Simplify and expedite administration
AUTOMATION
Boost IT technical skills training efficiency through automation. Configure the platform to trigger automatic actions in response to specific learning goals, saving time and reducing administrative burdens.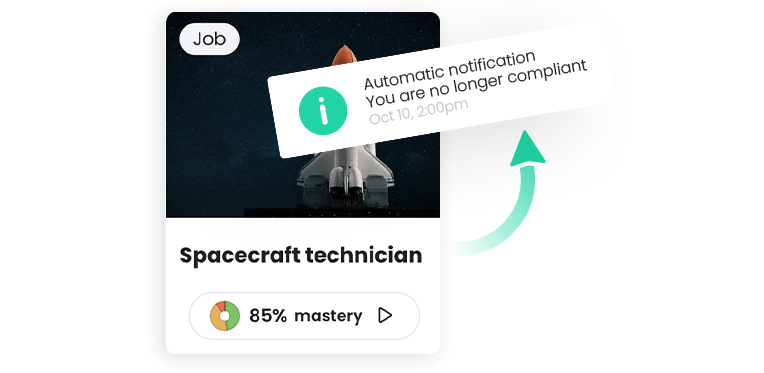 Centralized training offerings
EFFICIENCY
Centralize IT skills training to ensure the same level of quality, consistency and outcome, even with a diverse portfolio of coursework. Create dedicated programs for each team with unique portals, users, skills courses, and resources with streamlined management and access.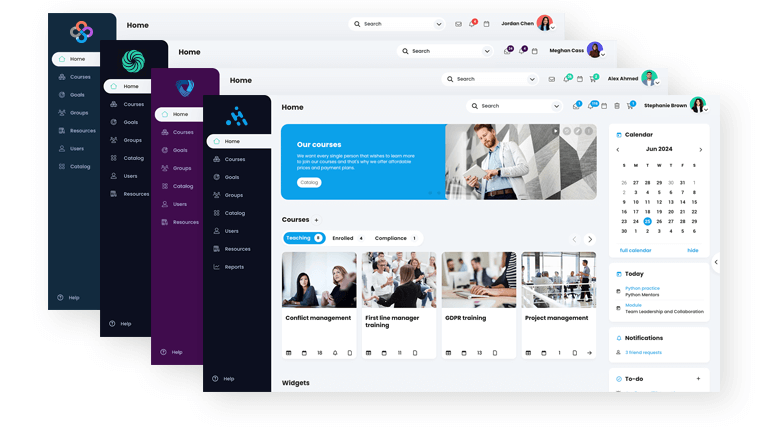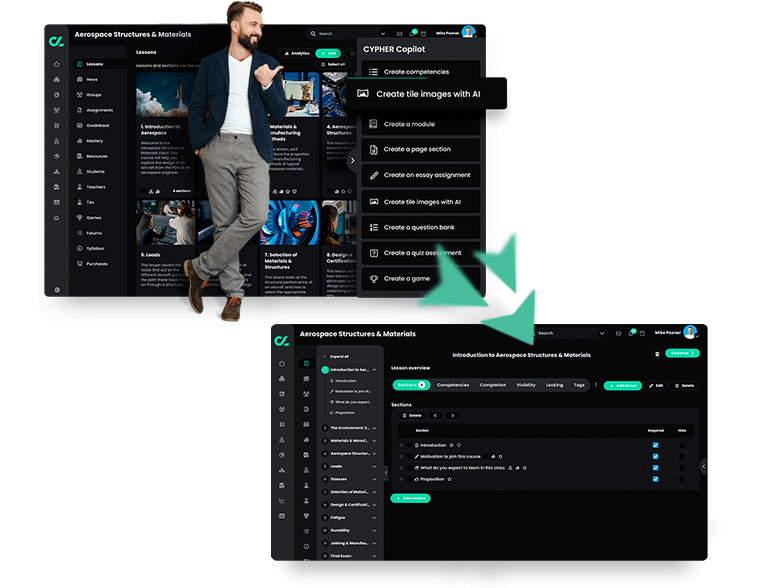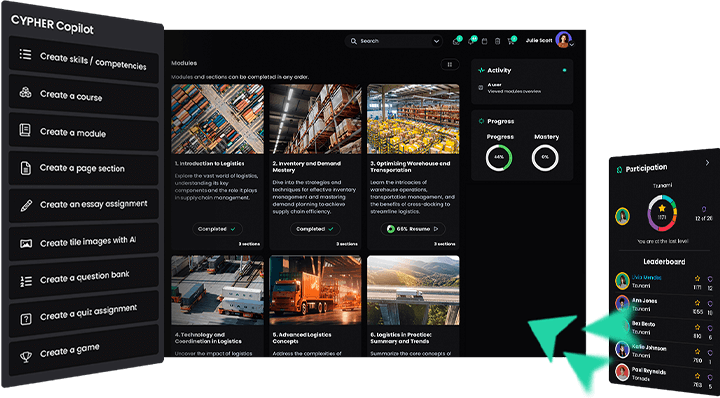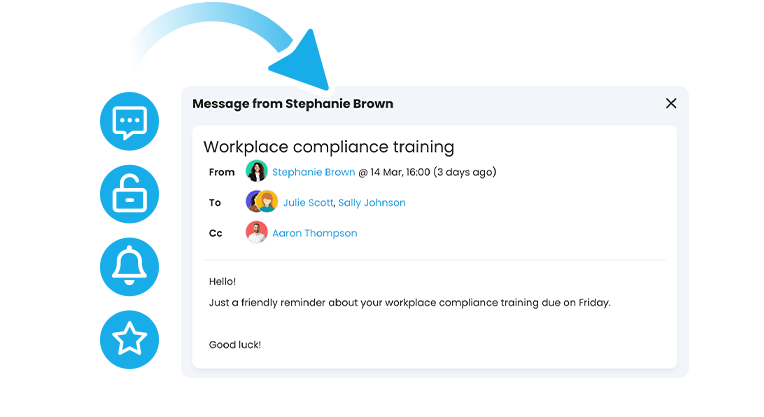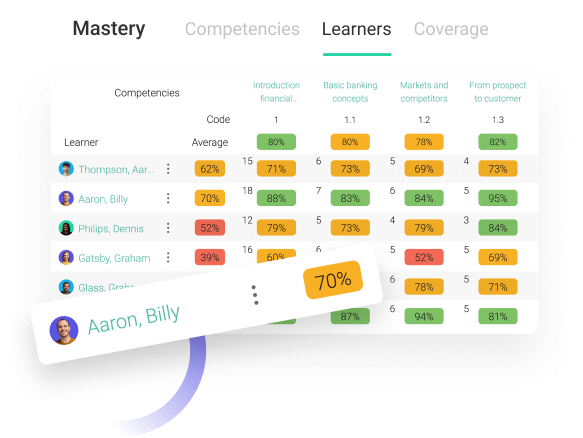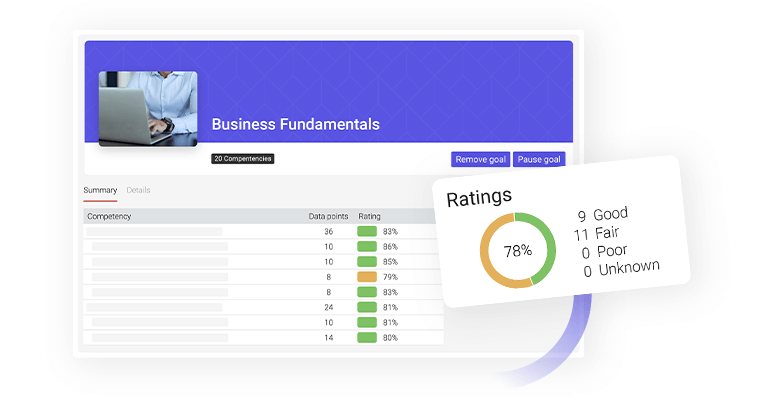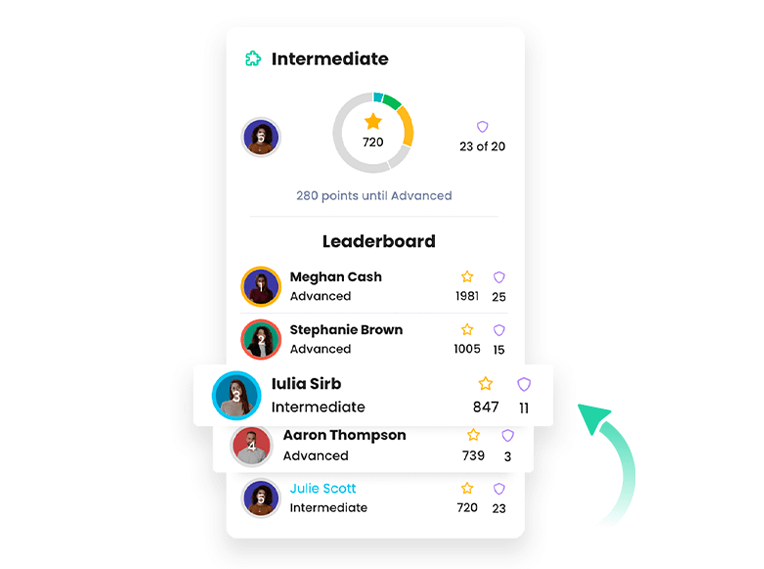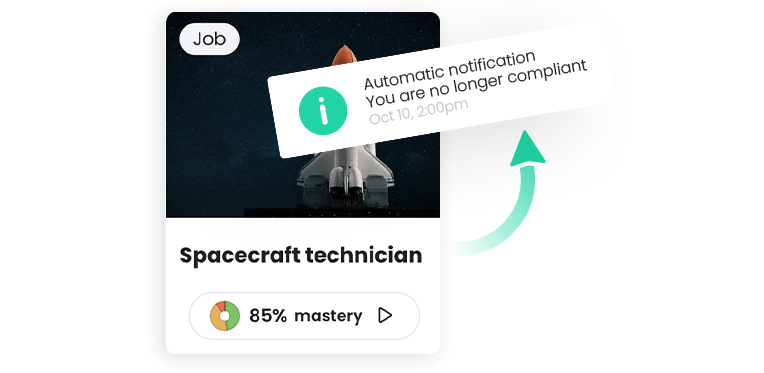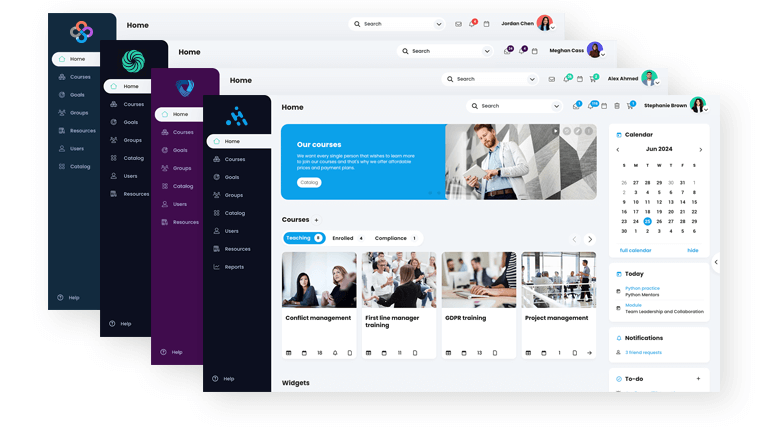 Why modernizing technical IT skills training matters
By 2025, 90% of global organizations will be staring down the barrel of a crippling IT skills crisis. The cost: More than $6.5 trillion.
IDC
Businesses see the talent shortage as the biggest barrier to the adoption of nearly 64% of new technologies.
Gartner
56% of IT managers believe the solution to bridging the skills gap is training existing staff.
Are you ready to see CYPHER Learning in action?