Expand your nonprofit's reach
Discover what's possible with a learning platform built to grow with your nonprofit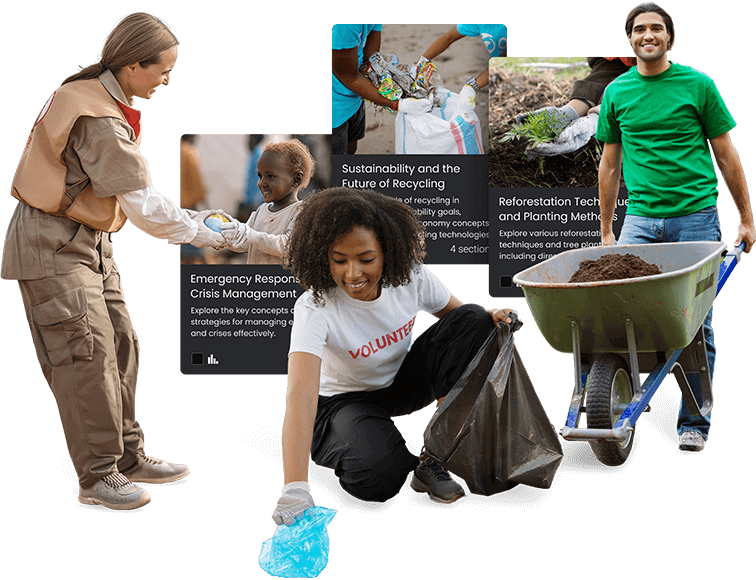 Educate to
mobilize

and

inspire

Before people can believe in and get behind a mission, they must first understand it. Imagine creating engaging courses in 50+ languages for people around the world. With effective training, you can help others understand your cause and get them to buy into your association's or nonprofit's mission. However, without the right technology and resources, achieving this feat is nearly impossible.

Are you struggling to…
Survive the "nonprofit starvation cycle"
Translate and localize courses in multiple languages to suit your global members
Seamlessly integrate courses from development to delivery
Quickly measure the impact of your nonprofit's lessons and track your learners' progress, strengths, and weaknesses
Create original, engaging, and individualized courses members and learners will actually want to act on
Rethink

resource allocation and efficiency with CYPHER

A recent 2023 survey of 1,600 nonprofits revealed that three out of four organizations experienced job vacancies, with two-thirds citing budget constraints as the primary cause. When nonprofits can't hire enough employees to provide essential services, the public suffers.

This lack of human capital and financial resources in the nonprofit sector has long plagued the nonprofit sector, creating a cycle of low pay, high staff turnover, and scarcity of talented recruits. When this high turnover occurs at the C-suite level, filling those positions is even more difficult. Not only do you need to find someone who aligns with the nonprofit's mission, they also must be trained on organizational operations.

What if there were a way to simplify metrics? To track which areas of the organization most contributed to spreading the mission and allocate more resources to it. A way to understand which employees are best versed in the knowledge needed for certain roles and effectively promote from within.

This problem of high turnover could be lessened if employees knew there were vast opportunities for growth and promotion within the nonprofit they believe so strongly in.

CYPHER is infinitely scalable and built to grow with your organization. With robust reporting capabilities and analytics, you can track just how effective your learning efforts are in spreading your message and growing your employees. Plus, the platform supports 50+ languages so you can translate and localize your content for those in every corner of the globe.
Award-
winning

platform for training

CYPHER has received multiple awards for our innovative learning technology, including Forbes Advisor's "Best Overall Employee Training Software" and "Best LMS."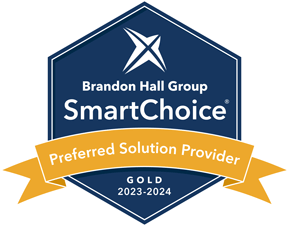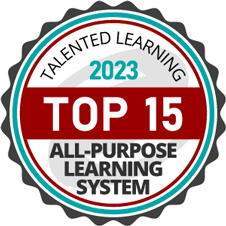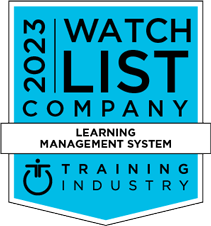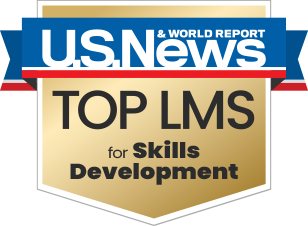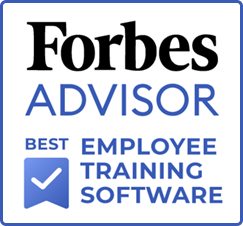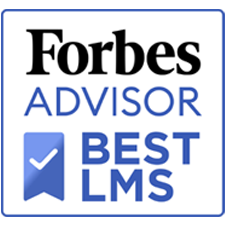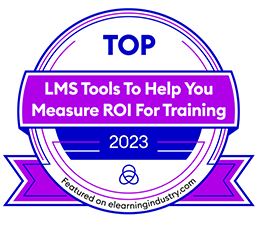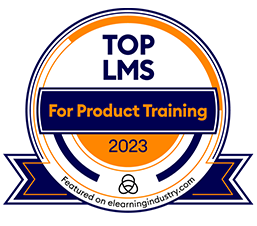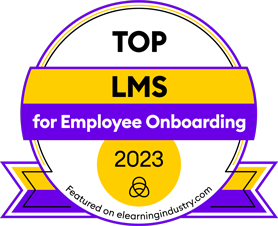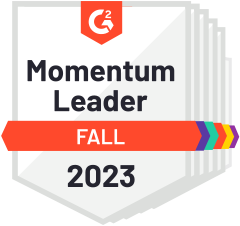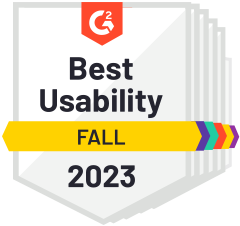 Supercharged

course creation for nonprofit organizations.

In minutes

.

AI 360 with Copilot on the CYPHER platform can supercharge the development of nonprofit courses and content – empowering you to deliver robust new, engaging, and inspiring courses for your learners fast. Imagine building competency-based, gamified, personalized content in just minutes!

This lets you:
Create highly personalized courses - using your own uploaded content from sources of your choosing - and launch it just in time!
Control your content quality, accuracy, and credibility
Ensure subject-matter proficiency for every learner, at scale
Traditional way vs.
CYPHER's approach
In a Stanford study of nonprofits, one organization determined that an investment in technological infrastructure yielded $350,000 per year by freeing up staff. Many nonprofits tend to skimp on investing in overhead, but this lack of investment actually ends up hurting them in the long run.

With constantly degrading resources, nonprofits can easily become trapped in a negative cycle. The "nonprofit starvation cycle" is a term used to describe the idea that funders often expect nonprofits to do more and more with less and less – a nearly impossible task with traditional technology and mindsets.

What if there actually was a way to do more with less? Less money, people, and time. With CYPHER, there is. The CYPHER platform unifies LMS, LXP, and content development. Our AI-powered tools and capabilities like CYPHER AI 360 streamlines the course creation process so you can create and maintain more courses with less time and money.
Traditional way
What you get with CYPHER
You must manually bridge the gap between content development and delivery by using multiple, expensive tools, and systems
Unified content development and delivery allows you to spend less time on course creation and more time spreading your nonprofit's message
One-size-fits-all approach doesn't adapt to the learner progress
Personalized learning profiles, competency mapping to content, assessments, and reporting in minutes – helping to ensure learners understand and can prove mastery of each subject before they move on
Rigid, static content formats that leave learners bored and unengaged
Incorporation of new media and technologies like gamification to drive learner engagement and retention of the subject at even the deepest level of detail
Conventional reporting that provide basic and rudimentary data
Insightful analytics, empowering you to track learner progress, identify gaps in their knowledge and flag opportunities for improvement
Time-consuming and manual course creation
Automation and AI-powered tools cut course creation to minutes - allowing you to update and disseminate information fast
Manual and outdated assessments
Adaptive assessments tagged to specific knowledge help you understand what the learner knows or doesn't know
Minimal collaboration and connection
Human-centered connections and communities to facilitate discussion and group exercises to help drive learner success and mastery of a given subject
A modern LMS to
expand

your nonprofit's reach

See how CYPHER can help you deliver personalized courses and content, at scale.
Create personalized courses fast
INTERACTIVE CLASSES
With CYPHER, course creation is quick and simple. All it takes is a few clicks to set up instructor-led, self-paced, blended, or micro-learning courses that can be easily customized to the needs of your learners. With more engaging and personalized courses comes a greater likelihood that learners will understand and buy-in to your nonprofit's message.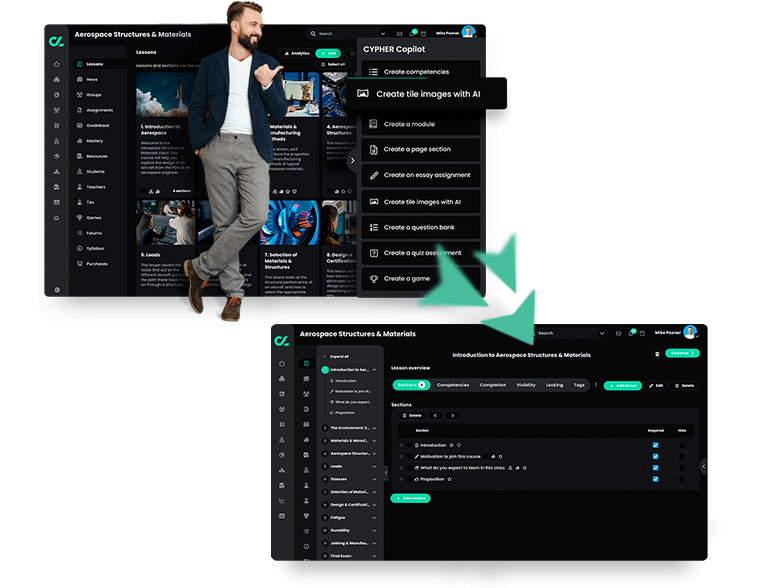 Combine the power of AI 360 with your unique content
UPLOADED CONTENT
Control content by uploading your own videos, PDFs, slide decks, and other resources to create customized courses that use your terminology, branding, and style to truly make your courses, yours. Rest assured, all of this is private.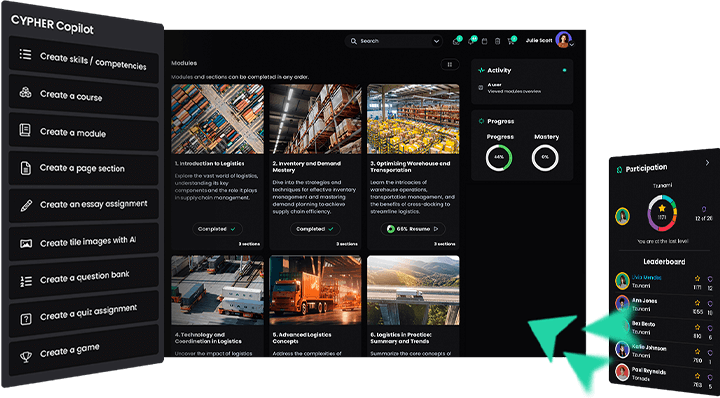 Develop assignments with ease
ASSIGNMENT TYPES
Choose from a broad portfolio of assignment types to target individual learning needs with interactive assignments. These include quizzes, essays, debates and surveys, as well as third-party assignments using our LTI support. By creating quizzes that are both entertaining and informative, you can create a stronger connection between your nonprofit and supporters.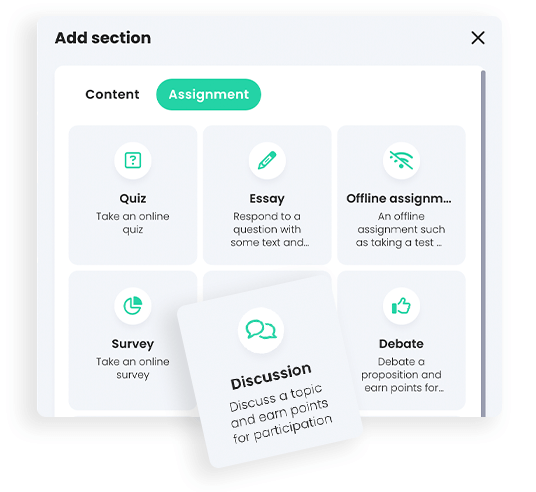 Measure and track progress
COMPETENCY-BASED LEARNING
Tailor courses to individual learners to help them achieve mastery-level proficiency and align assessments with competencies using advanced analytics tools to determine whether learners are on track or falling behind in their coursework. This way, you can intervene and ensure learners keep pace by receiving the additional support they need.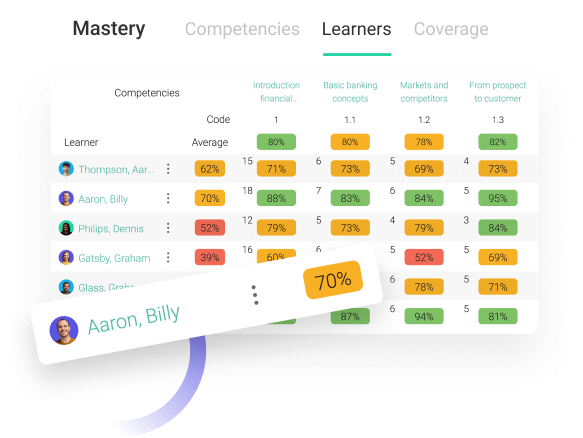 Create personalized learning paths
AUTOMATION & ADAPTIVE LEARNING
With automation rules, you can make training and learning paths more engaging for your learners. These rules trigger actions throughout the platform and ensure each learner sees personalized content based on their progress. No more aimless clicking through training!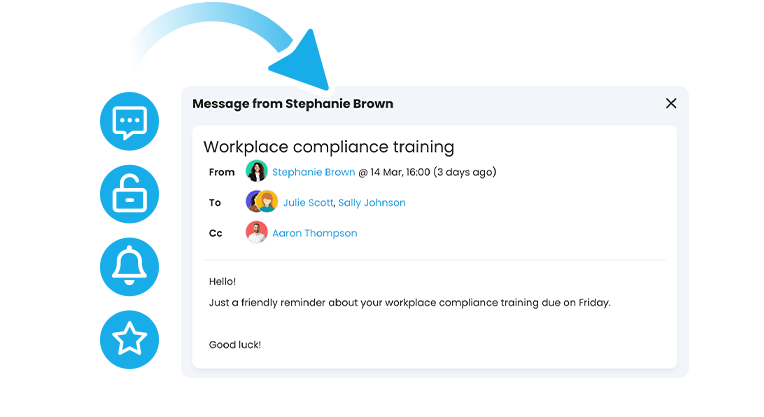 Make learning fun
GAMIFICATION
Get learners excited to learn by including gamified elements in your training courses. Learners are awarded points and badges each time they complete certain tasks. You can either upload existing badges or create them from scratch with custom shapes, images, text, and colors.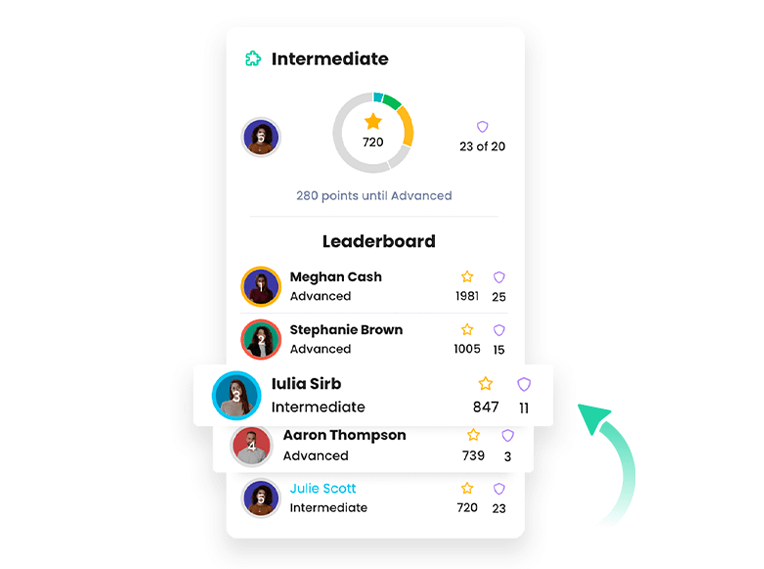 Separately group nonprofit employees and members
EFFICIENCY
CYPHER makes it easy to group members and individual units of your nonprofit to separate different types of learners and create unique materials for each group. This is an excellent way to share resources and promote collaboration across your organization.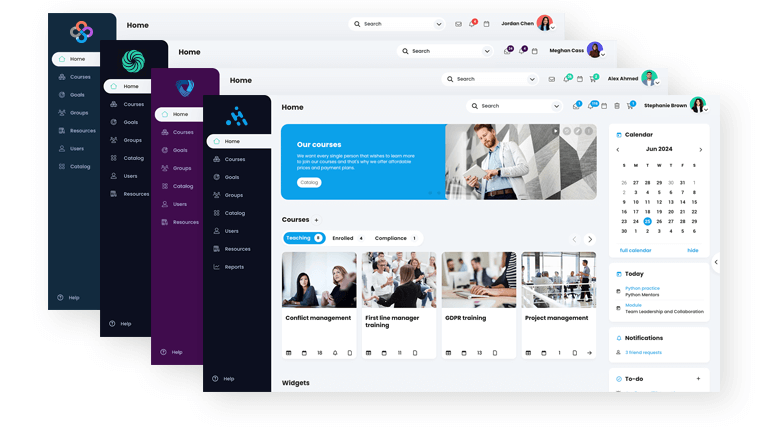 Customize your learning portal
BRANDING
No cookie-cutter or bland interface here! Showcase your nonprofit's branding by adding your logo, a custom color scheme, and related images to your CYPHER environment. A well-branded learning platform can enhance the credibility and trustworthiness of your nonprofit in the public eye.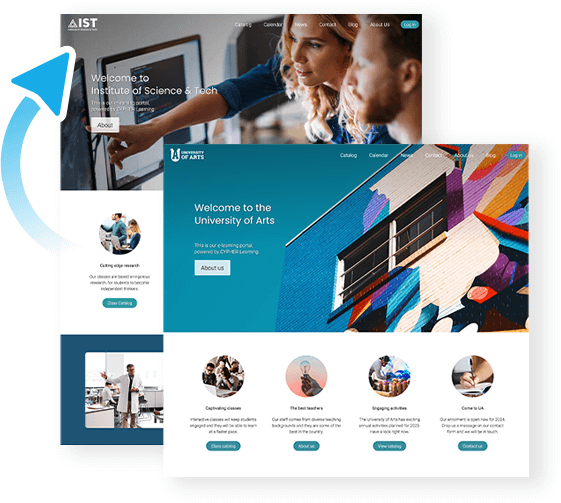 Sell online courses
E-COMMERCE TOOLS
The CYPHER platform offers all the e-commerce tools you need to easily market online courses to a larger audience. Sell learning paths, digital media content, bundles, and even subscriptions through our integrated course catalog to increase your nonprofit's impact.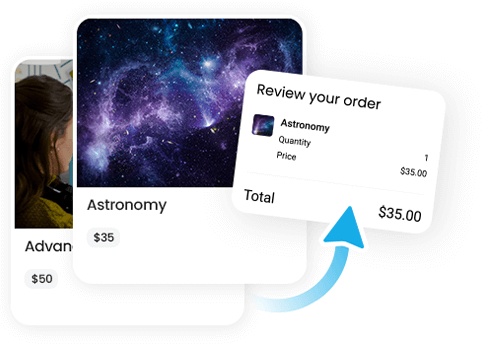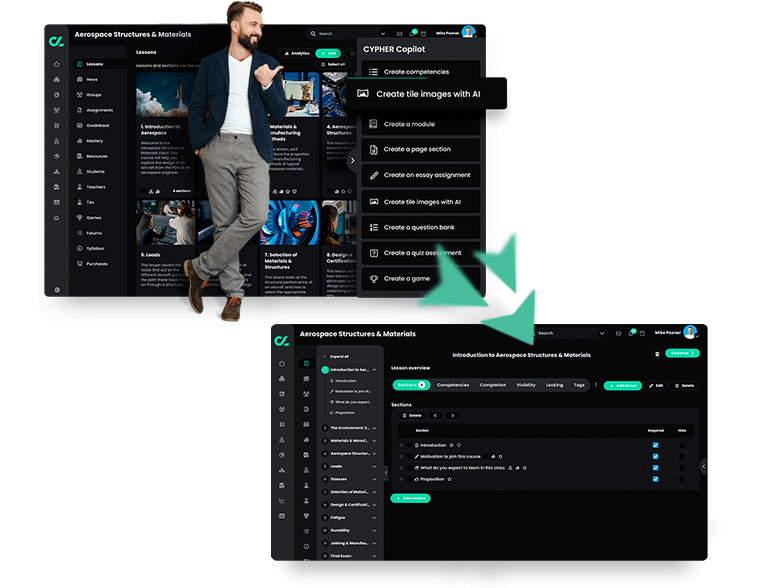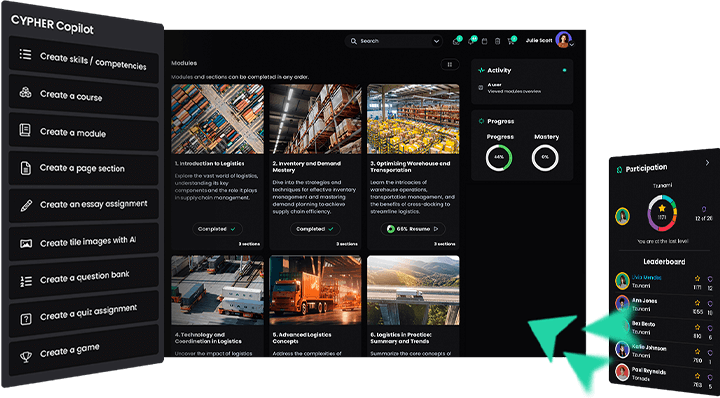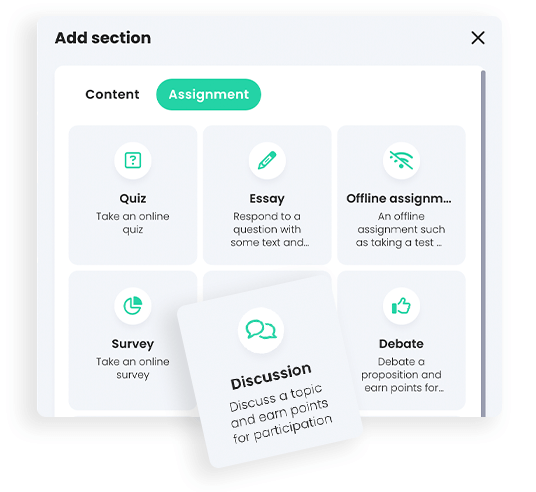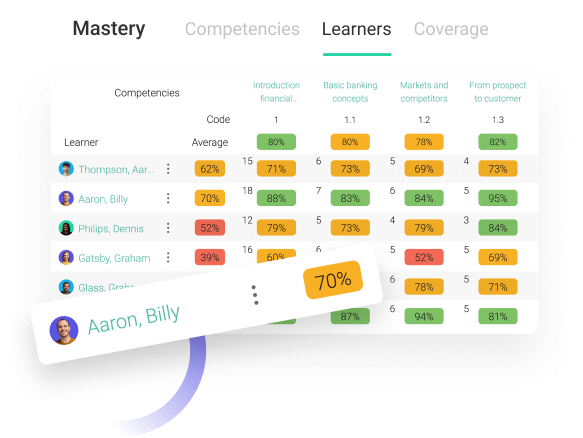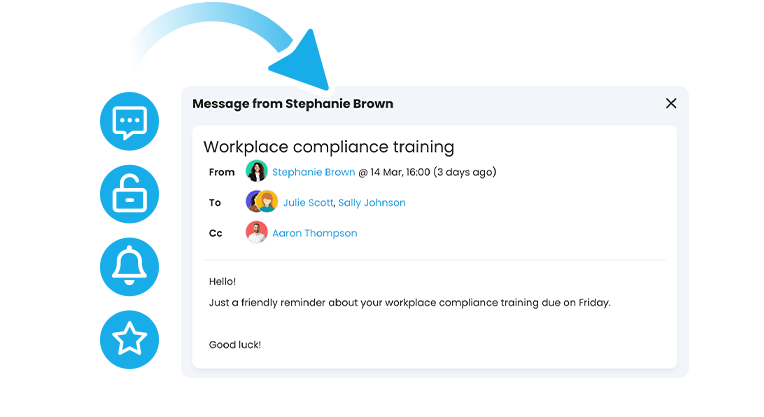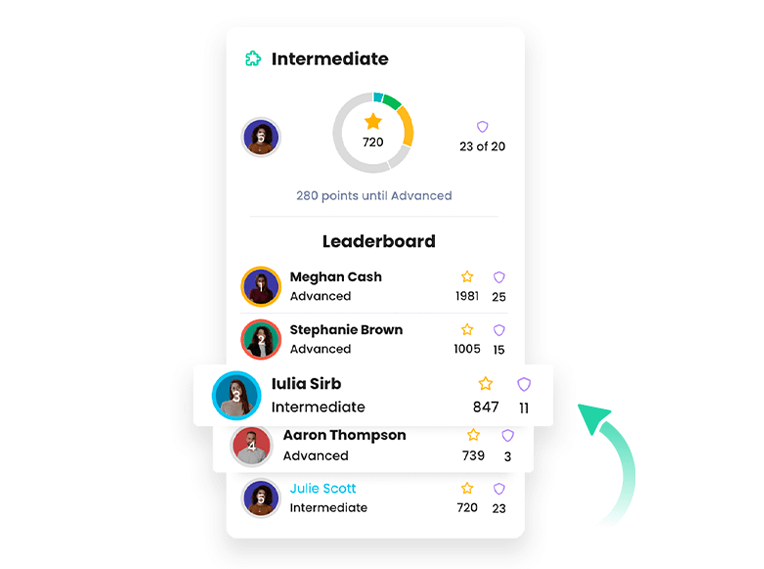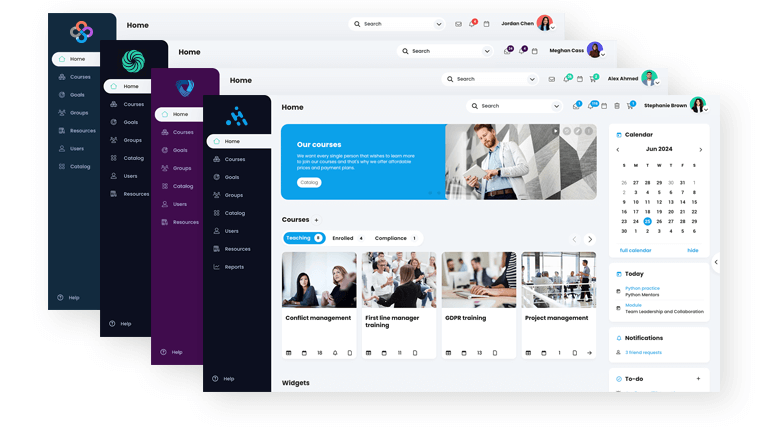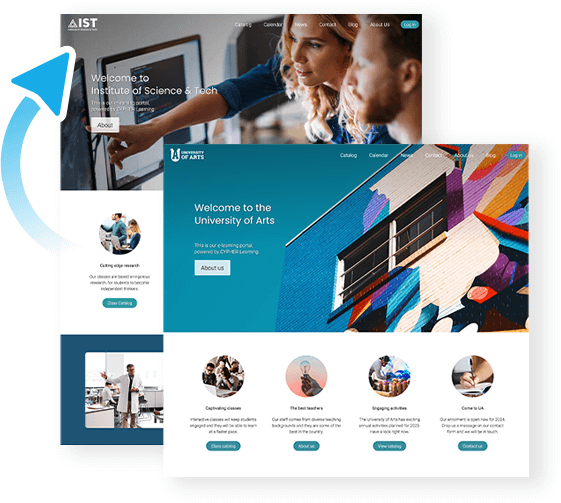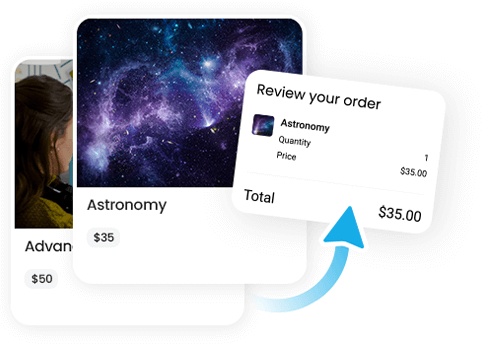 What CYPHER nonprofit customers say

"We looked at many different companies, but they stood out to us by being accommodating and ensuring all our questions were answered."
Executive Director, The W. Edwards Deming Institute

"I like that CYPHER Learning can accommodate all types of media, including video and audio. It is also easy to use. I really like that we can add third-party apps to make CYPHER Learning more useful."
Instructional Technologist, Operation Underground Railroad

"The CYPHER Learning team works with us to bring our ideas and vision to life, and helps us create a positive experience for Women in Data members where they can connect, grow and lead together, all in one place."
Director of Operations, Women in Data
Are you ready to see CYPHER Learning in action?