CYPHER brand guidelines
Resources to create beautiful, consistent CYPHER branded assets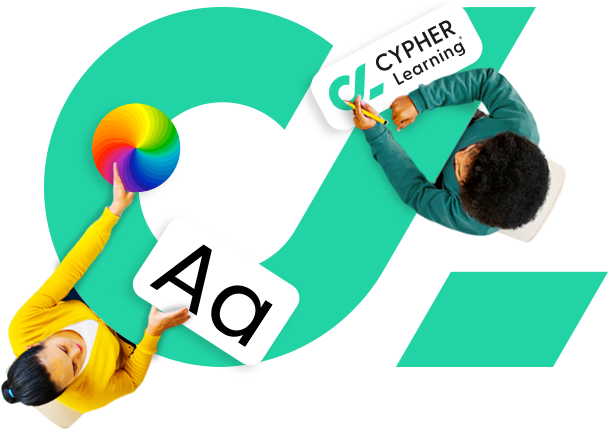 About CYPHER Learning
CYPHER Learning®️ is leading the necessary disruption of learning platforms to unleash human potential with modern learning experiences.
We exist to ignite lifelong learning passions through personalized, engaging, and limitless learning experiences for all. We give learning and development (L&D) professionals and educators more time to teach and train, build human connection into everything we do, and deliver tailored learning experiences that are meaningful and measurable.
Just the way modern learners expect.
The CYPHER platform is easy-to-use, beautifully designed, and infused with AI-powered technology. Every aspect beams thoughtful innovation and engineering that puts people first. Millions of users experience their "just in time, just for me, just the way I want it" approach in 50+ languages with the CYPHER award-winning platform.
Brandon Hall Group says:
"CYPHER Learning is not your typical "way inside the box" parochial learning tech. This is a supercharged next-generation technology platform that rocks competency and skills-based learning." "The best way to describe the tech is to say it anticipates the moves of the learner. And it's super powerful. Like a Ferrari, the tech effortlessly combines beauty with the beast to deliver an elegant and stylish learning environment. This is what modern learning is supposed to be."
Forbes Advisor says:
"The intuitive user interface (UI) and multiple ways to award learners for using the CYPHER Learning platform scores major points—it's visually pleasing and keeps learners engaged. Aside from the user experience (UX) though, it's a comprehensive platform that's simple to use to create courses and track analytics of learner performance."
CYPHER Logo versions
The essentials for web. For print versions, please contact us using the email below. When written, CYPHER is capitalized and Learning, sentence case.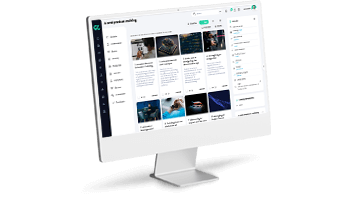 Product screenshots
A variety of screenshots of our platform. Find screenshots of demo sites for business, academia, and our AI-powered tool and industry first - CYPHER Copilot.
Exec team photos
They are almost as good looking as our gorgeous, modern, learning platform. Need their photos? Please visit our Leadership page to download.