Healthcare LMS upleveling medical programs
Develop engaging healthcare training to upskill professionals and expand clientele.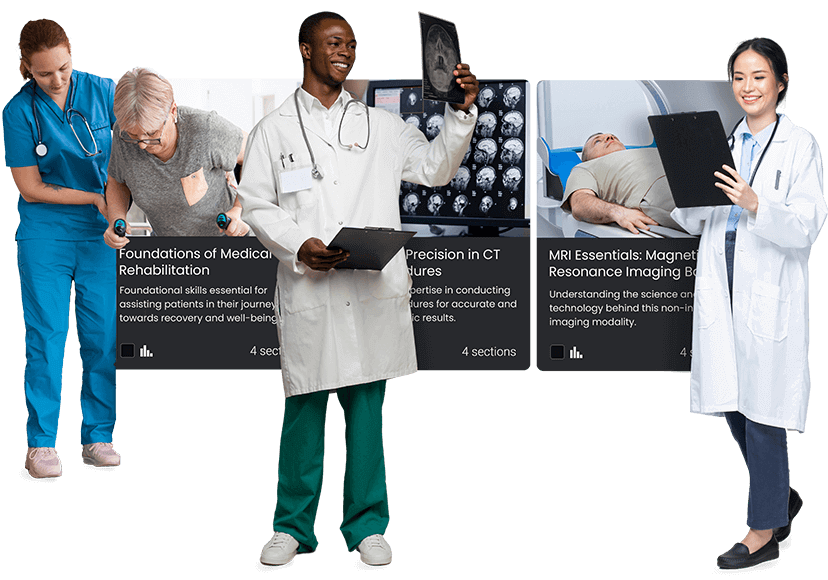 The
training

platform that moves as

fast

as healthcare

Healthcare moves fast. In 2022, the turnover rate for hospitals was 19.5%. For at-home care providers, it was 65%. For nursing homes, it was 94%, creating a huge time and financial burden throughout the industry.

Are you struggling to…
Develop and deliver effective and personalized healthcare training fast
Continually create and adapt courses to match the latest compliance laws and regulations
Juggle a complicated tech stack that overpromises, underdelivers, and drains resources
Quickly gather meaningful compliance metrics and integrate them into existing HR systems
Easily and securely manage training materials for healthcare professionals in one place
Providing healthcare training excellence to
deliver the best care
Healthcare CEOs see availability of skilled staff as one of their top five key risks, according to a PWC survey. Implementing an effective training program not only increases morale, efficiency of practice, job competency, and patient satisfaction, but it also can increase talent retention. Potential employees are more likely to seek out and stay at companies that invest in their employees and offer opportunities for growth. In a 2021 Gallup survey, 66 percent of workers ages 18-24 ranked learning new skills as the third-most important perk when evaluating new job opportunities. To attract more employees and deliver higher-quality care, consider implementing a training program. CYPHER's AI 360 with Copilot allows you to create personalized medical training at scale to engage employees and deliver effective training fast.
Take a tour

of AI 360 with Copilot
Award-
winning

platform for training

CYPHER has received multiple awards for our innovative learning technology, including Forbes Advisor's "Best Overall Employee Training Software" and "Best LMS."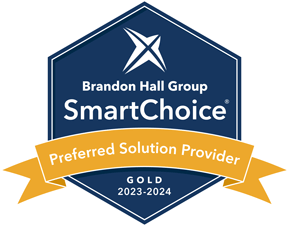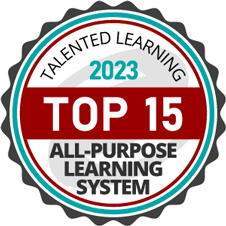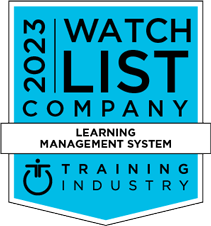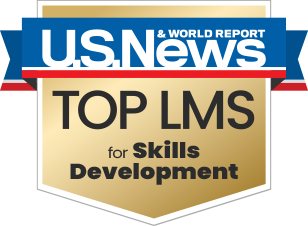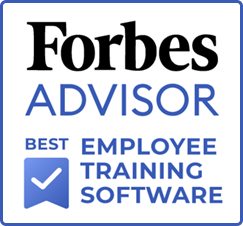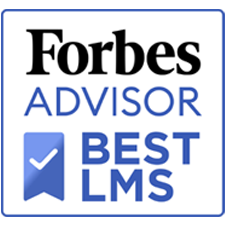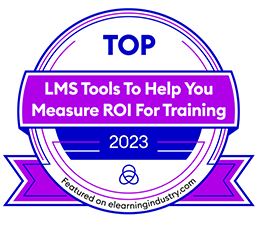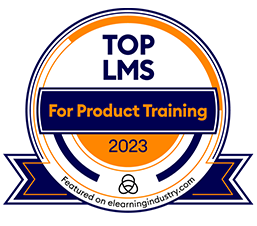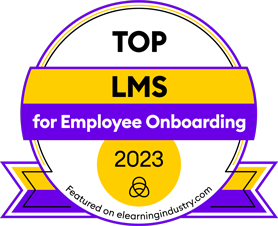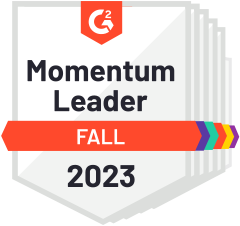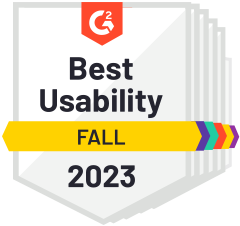 Create
supercharged

healthcare training courses. In

minutes

.

AI 360 with Copilot on the CYPHER platform can supercharge your healthcare training and deliver robust new courses fast. Build competency-based, gamified, personalized learning experiences in minutes. Imagine being able to create courses - using your own uploaded content - and launching it just in time! Imagine being able to control your content quality and credibility. Increase margins. Keep up with demand. Boost revenue. Deliver more value to your customers at every turn.
Create highly personalized courses - using your own uploaded content from sources of your choosing - and launch it just in time!
Control your content quality, accuracy and credibility
Ensure subject-matter proficiency for every learner, at scale
Create more courses in less time to increase margins and revenue
Traditional online medical learning vs.
CYPHER's approach
Typical healthcare LMSs require the purchase of a suite of expensive and confusing tools to produce material that satisfies the demands of modern learners. This gets pricey and becomes more complicated, requiring more processes and training. CYPHER was built to give you back time and money, so you can spend less resources navigating a convoluted and complex stack of training technology and more time delivering quality care. Here are just a few ways CYPHER is leading the necessary disruption of modern learning.
Traditional way
What you get with CYPHER
One-size-fits-all approach that fails to consider learner's progress
Personalized learning profiles, competency mapping to content, assessments, and reporting in minutes – helping to ensure learners understand and can prove mastery of healthcare training concepts
You must manually bridge the gap between content development and delivery by using multiple, expensive tools, and systems
Unified content development and delivery speeds the course creation process, allowing you to meet training demand and save resources
Rigid, static content formats that leave learners bored and unengaged
Incorporation of new media and technologies like gamification to drive learner engagement and help you deliver more effective training
Conventional reporting that provide basic and rudimentary data
Insightful analytics empower you to track learner progress, identify gaps in their knowledge and identify opportunities to improve training
Time-consuming and manual course creation
Automation and AI-powered tools cut content creation to minutes – allowing you to keep up with demand and save resources
Manual and outdated assessments
Adaptive assessments tagged to specific knowledge subjects help you understand what the learner knows or doesn't know
Minimal collaboration and connection
Human-centered connections and communities to facilitate peer discussions and group exercises to help drive learner success and mastery of a given subject
The LMS designed for
healthcare organizations
See how CYPHER can help you deliver better care
Combine the power of AI 360 with your unique content
UPLOADED CONTENT
Use AI 360 to create customized courses using your own content. Upload videos, PDFs, or other materials, and AI 360 with Copilot will create a full course complete with quizzes, gamification, competencies, and more. Create highly personalized courses at scale. With CYPHER, course creation is quick and simple, so you can meet training demand with less resources.
Learn more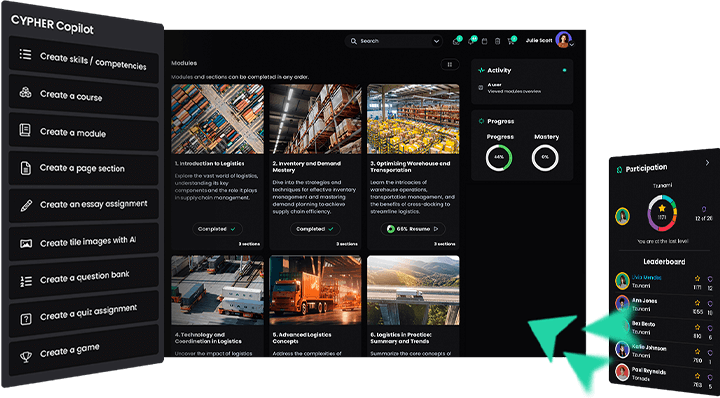 Automatically award certificates
CERTIFICATION
CYPHER's learning paths adapt to learners' journeys based on their demonstrated knowledge. Administrators can decide which courses are sequenced and in what order. As learners move along the path, CYPHER can automatically reward learners with certificates for their progress so they can demonstrate and market their knowledge.
Learn more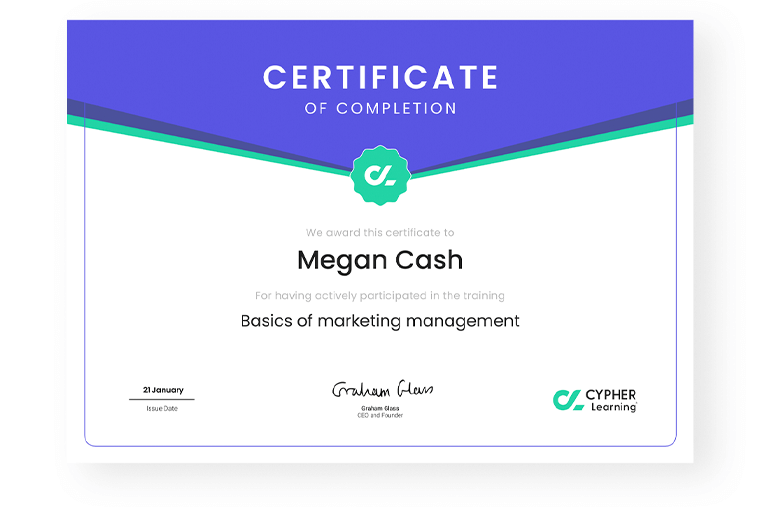 On-demand insights into performance
REPORTING
Run built-in or custom reports or use our in-depth analytics to get insights on various aspects of your healthcare association such as users, groups, or course completion. Identify where your learners are performing well and where they need to improve to ensure growth and course effectiveness.
Learn more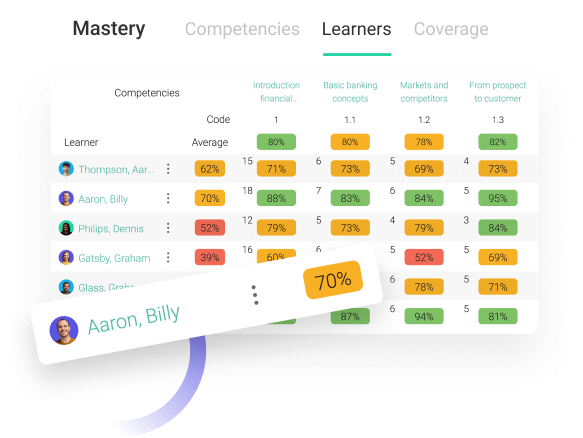 Scalable personalized learning
COMPETENCY MAPPING
Tailor courses to individual learners using 3,000+ pre-existing or AI-generated competencies to help them achieve mastery-level proficiency. Advanced analytics help you monitor learner progress and course effectiveness to continuously improve training programs.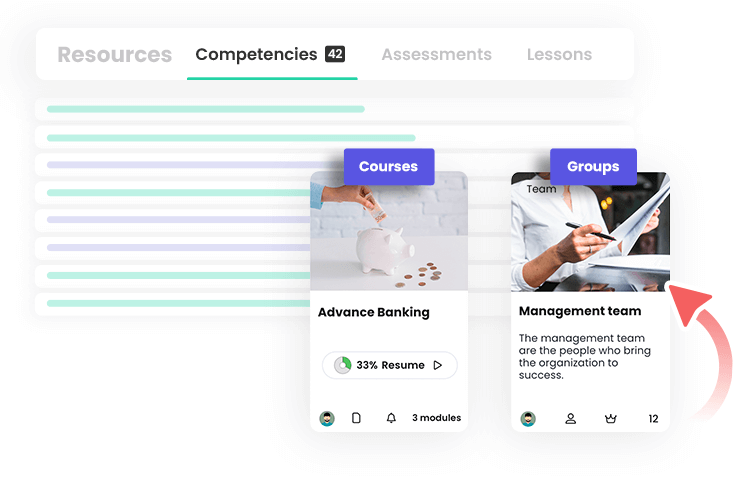 Set and track client goals
LEARNING GOALS
Define learning goals and track progress with CYPHER's guided recommendations. Access courses, learning paths, and groups so employees meet their learning objectives effectively. Learning groups connect people with the same learning goals, fostering a positive, collaborative learning environment.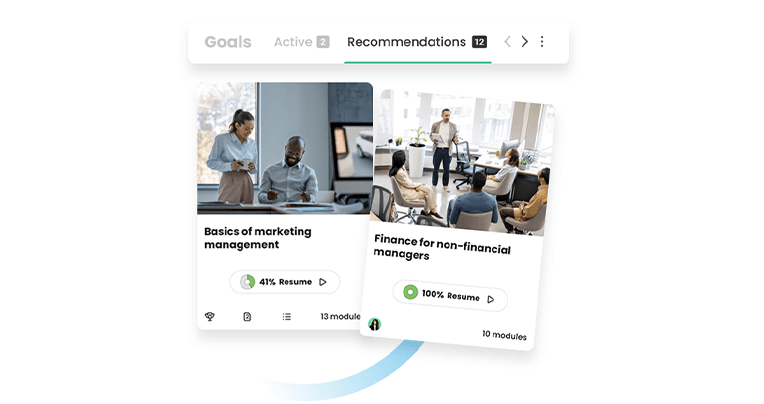 Customize your learning portal
BRANDING
No cookie-cutter or bland interface here! Showcase your organization's branding by adding your logo, a custom color scheme, and related images to your CYPHER environment.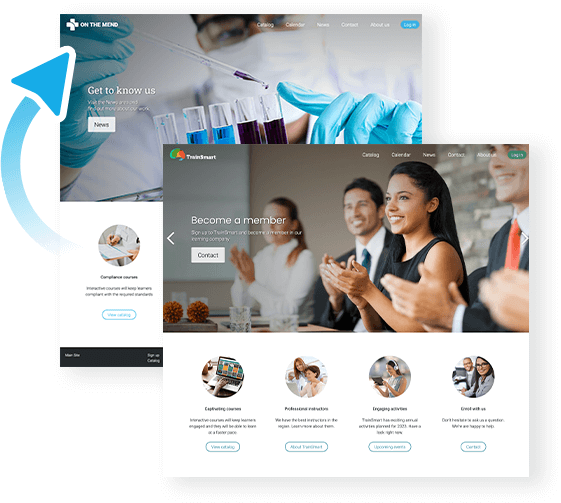 Fun, engaging, and effective courses
GAMIFICATION
Make your course offerings more compelling, engaging, and effective with gamification elements. Reward progress with points, badges, and team-based challenges, promoting an enjoyable learning experience, boosting the effectiveness of your training.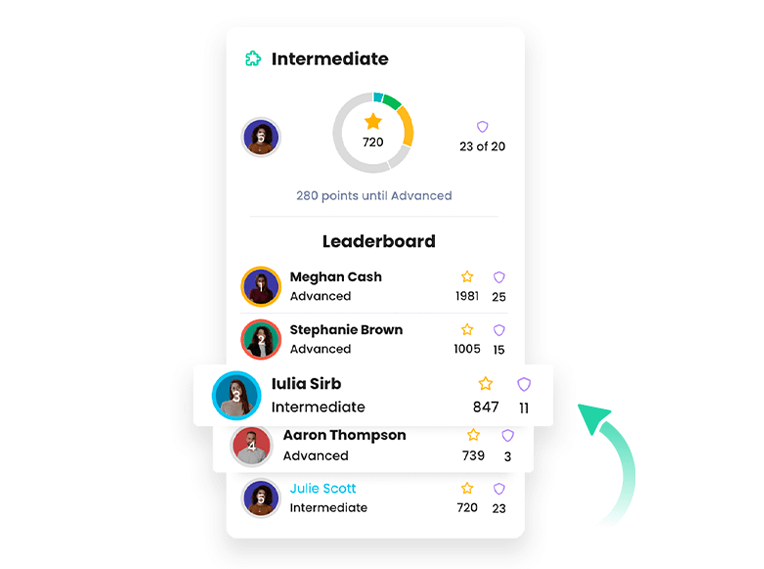 Centralized training offerings
EFFICIENCY
Centralize training across teams, customers, and partners. Create dedicated organizations for each customer with unique portals, users, product courses, and resources, promoting streamlined management and access.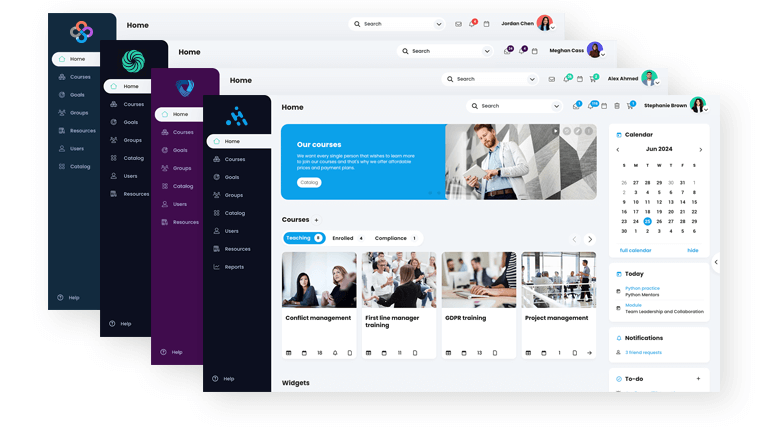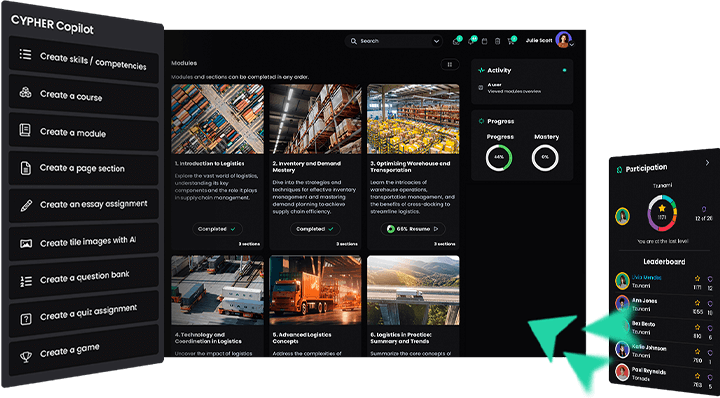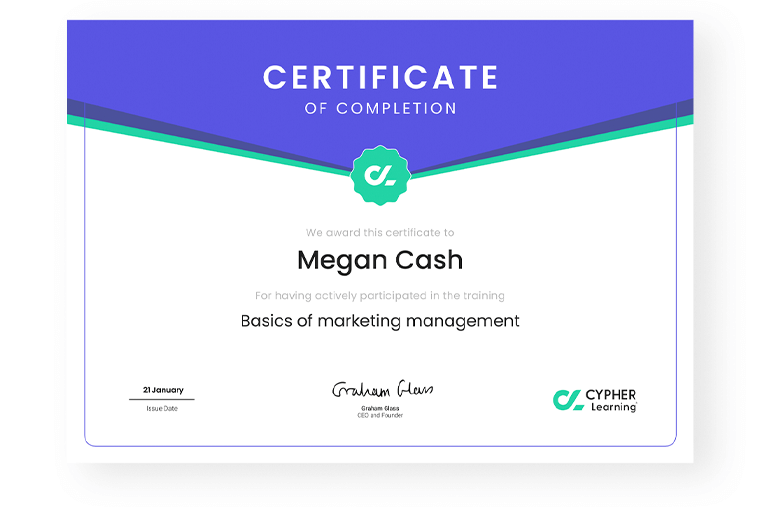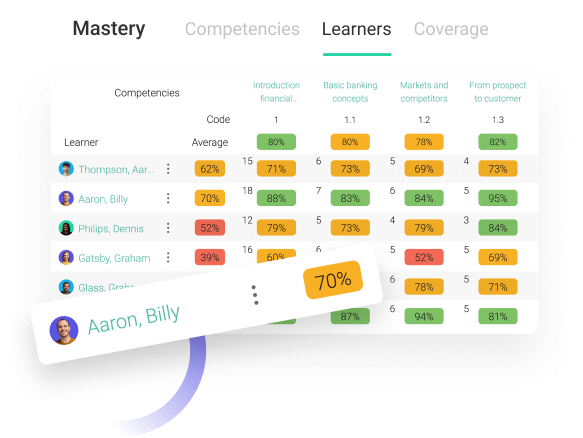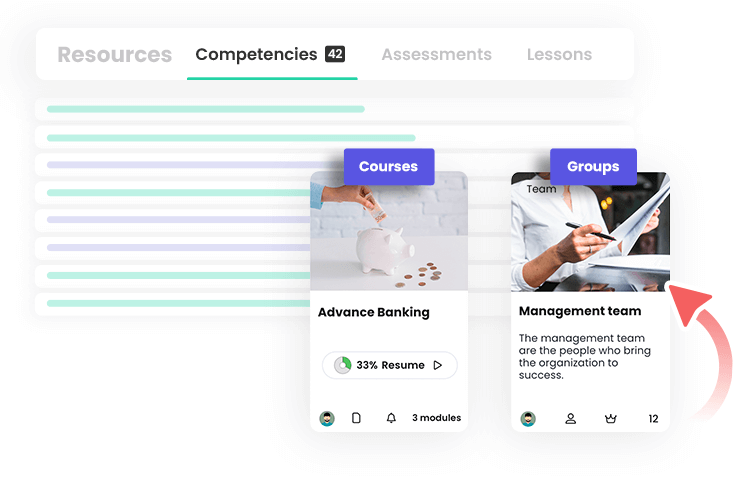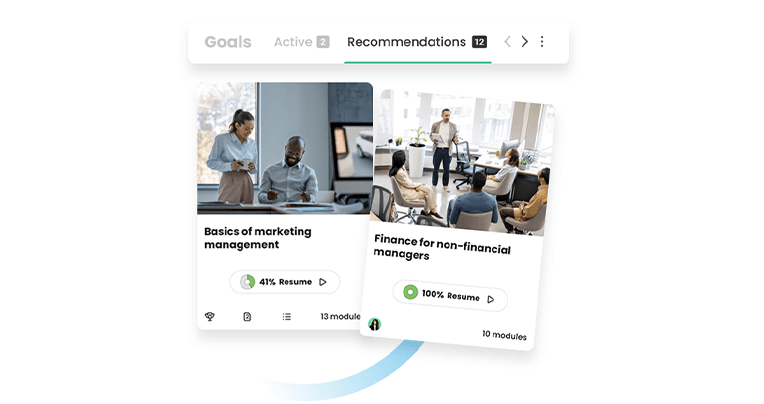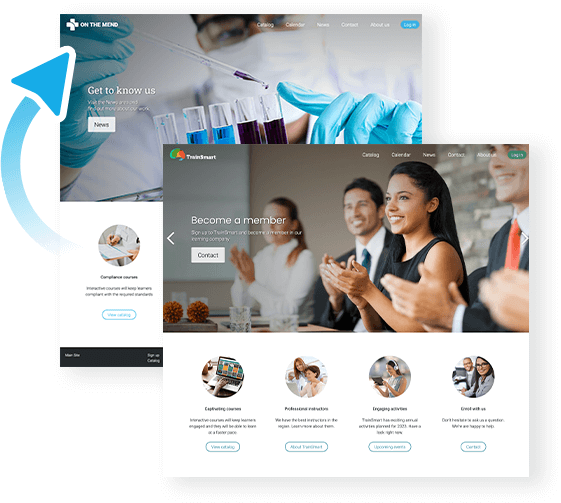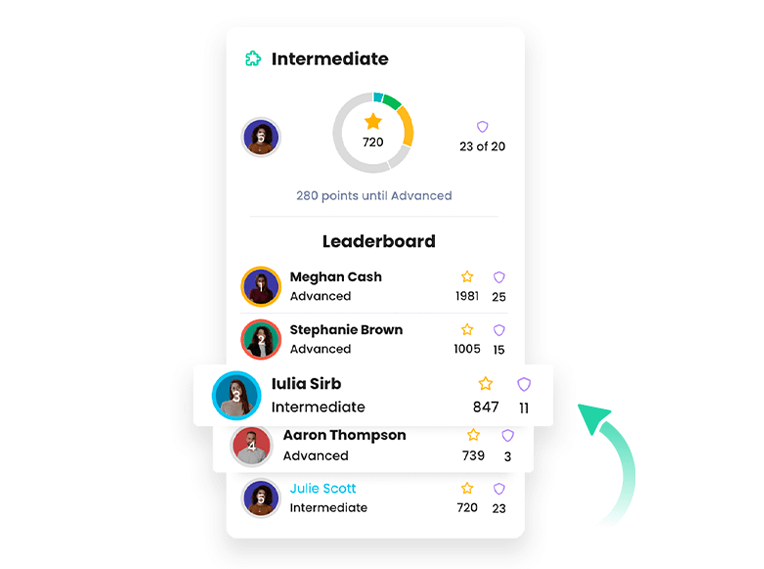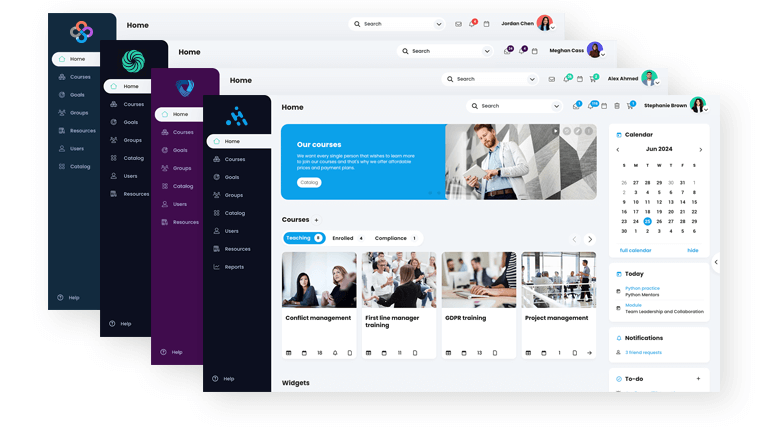 What CYPHER healthcare customers say
"Since using CYPHER, we noticed greater efficiencies in managing and reporting learning outcomes."
LMS Tech Director, New York State Center for School Health LMS
"CYPHER has made training engagement higher and it is easier for me to track progress and identify areas which need improvement."
Trainer, Healthcare company
"Excellent online platform for our Medical coding courses offering."
Operations manager, Healthcare company
Are you ready to see CYPHER Learning in action?