Deliver digital content that
stands out

with CYPHER

CYPHER has a reliable and innovative learning platform that makes it easy to distribute your learning content to a large audience.

Create a personalized learning experience from beginning to end and give your learners the freedom to learn anytime, anywhere with CYPHER.
Flexible learning
Encourage your customers' learning by giving them access to professional content that they can access in their own time.
Engaging experience
CYPHER makes it easy to make learning exciting and engage your learners with innovative features regardless of their age.
Professional support
Create a community of experts such as teachers or trainers that help you spread valuable knowledge.
A

modern

learning platform for publishing companies
See how CYPHER can help your business grow
Seamless course creation
PROFESSIONAL COURSES
CYPHER makes content creation and launching a breeze. Whether you provide instructor-led, blended, self-paced, or micro learning programs, display them in a storefront where your customers can access them at their point of need.
Personalized content
LEARNING PATHS
Lay the ground for continuous learning with individual learning paths that consider learners' goals, preferences, and learning paces. CYPHER makes it easy to set up goals that are courses or certificates and string them together in a coherent path.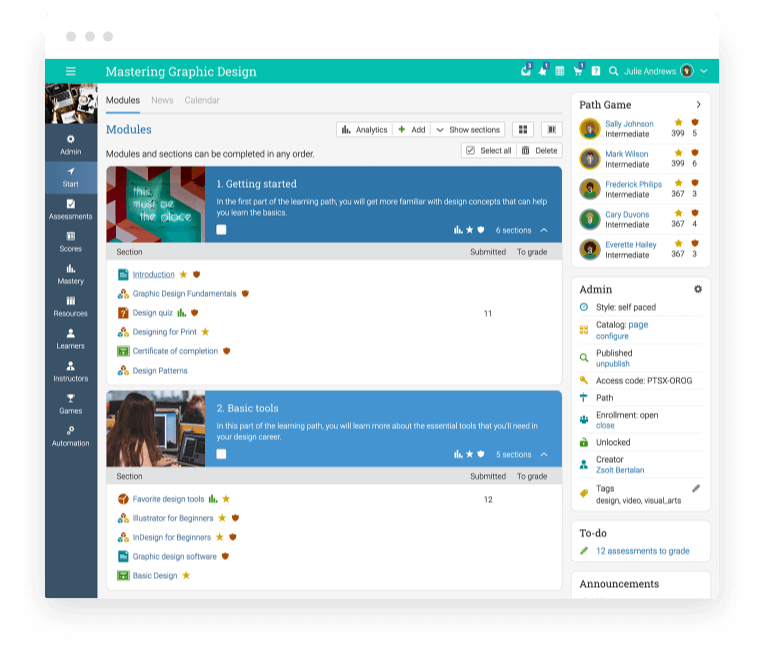 Interactive learner experience
GAMIFICATION
The overall learning experience can be considerably improved through gamification features. The interactive leaderboard instills a desire to earn more rewards and get more points and badges. Your courses will create a buzz in the public space thanks to this feature.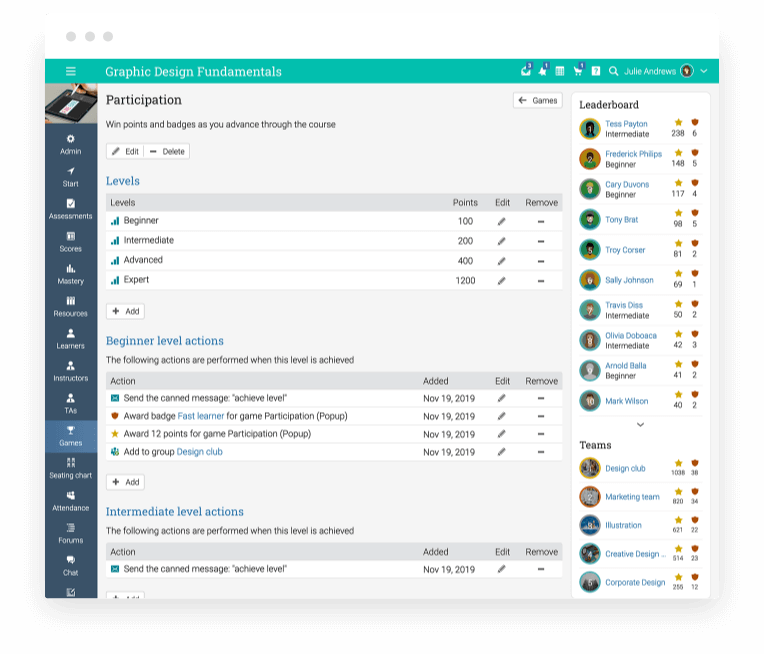 Improve learning with automation
AUTOMATION
Ensure that all learners get a personalized learning program that is consistent with their preferences, goals, job title, and others. Set up automation rules for courses, groups, accounts, mastery, and other areas and let your learners go on an individual learning journey.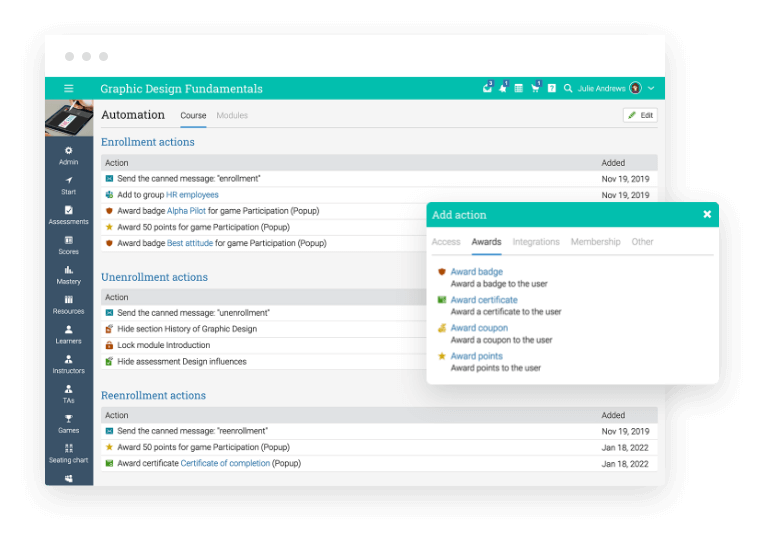 Organize customers
ORGANIZATIONS
CYPHER makes it easy to deliver specific course content to each of your customers. Use organizations to create separate portals for them with their own users and catalog. Every portal is fully customized, looks professional, and provides high security.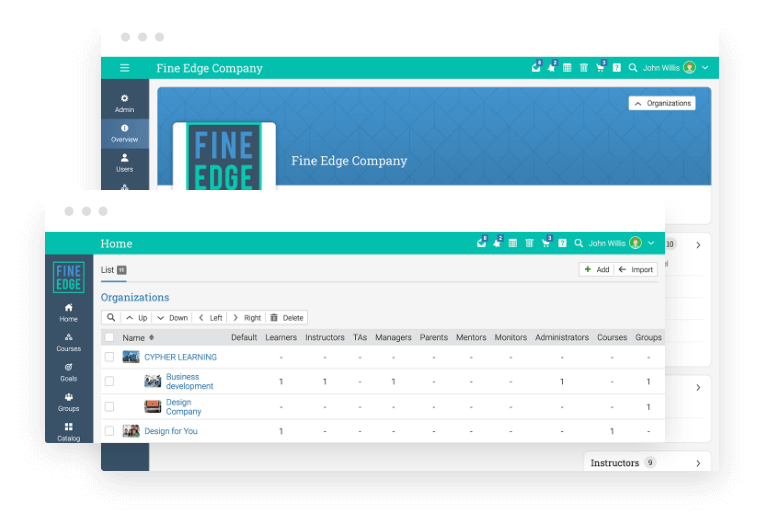 Get insightful reports
REPORTING
Stay informed about course completion, group activity, users, and organizations by creating custom reports. Get insights delivered automatically to your dashboard so you can make better business decisions and change your strategy as you go.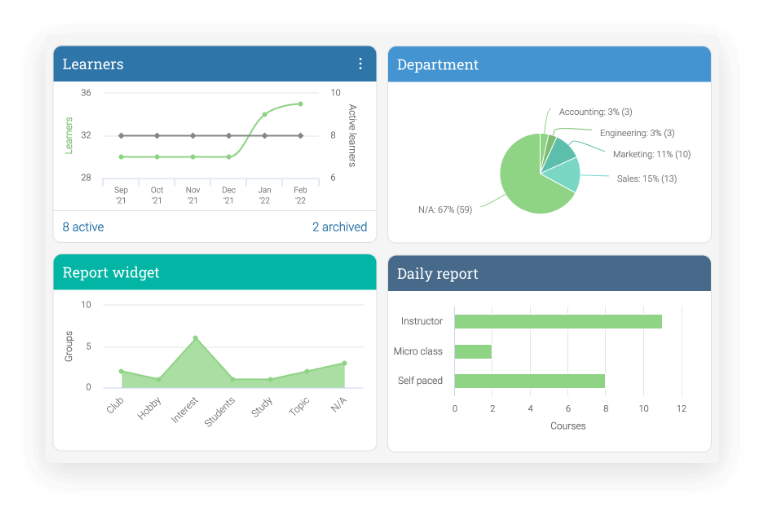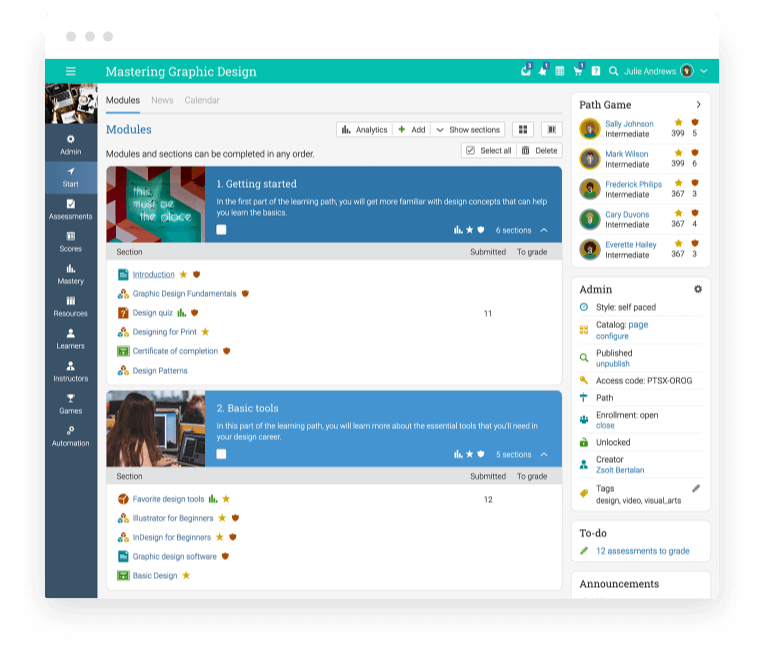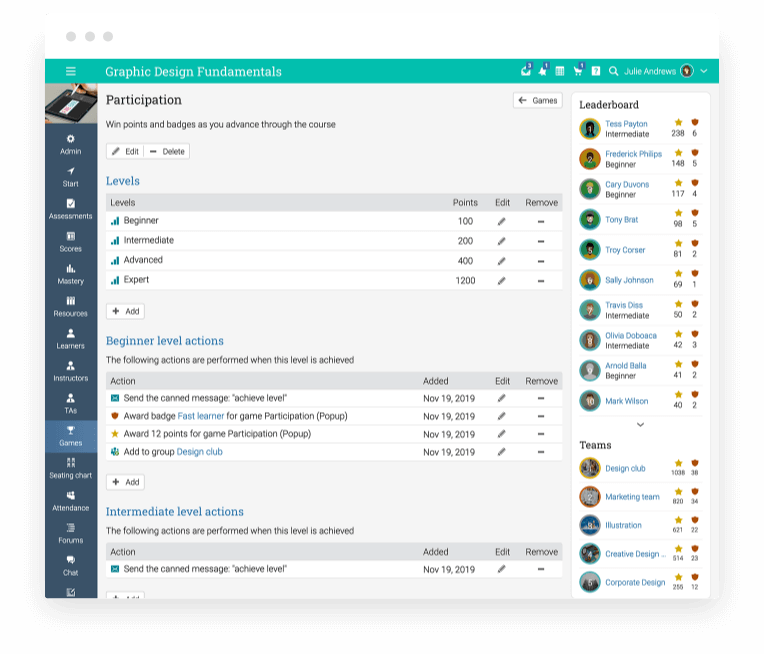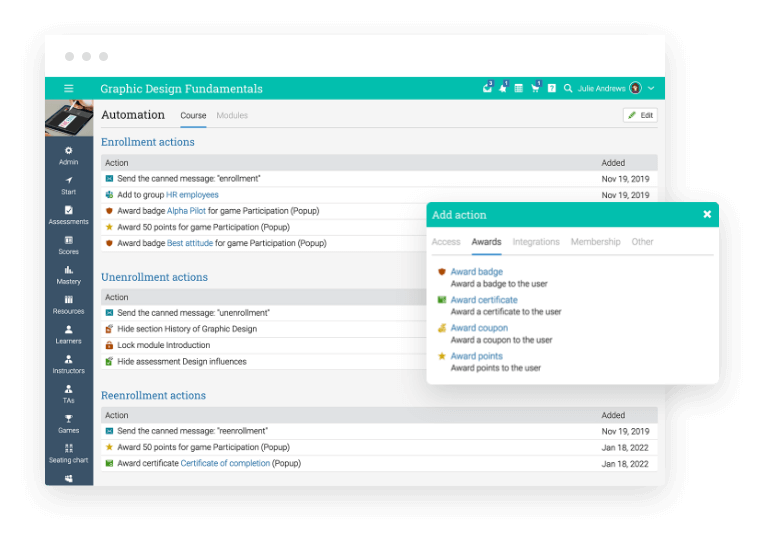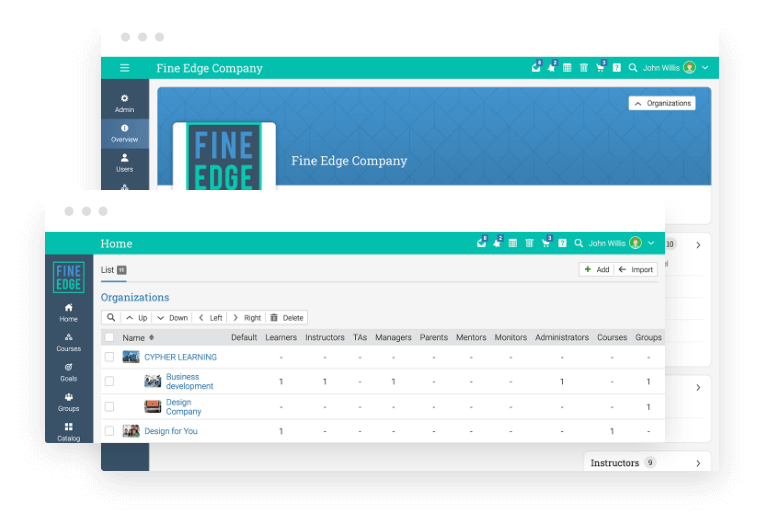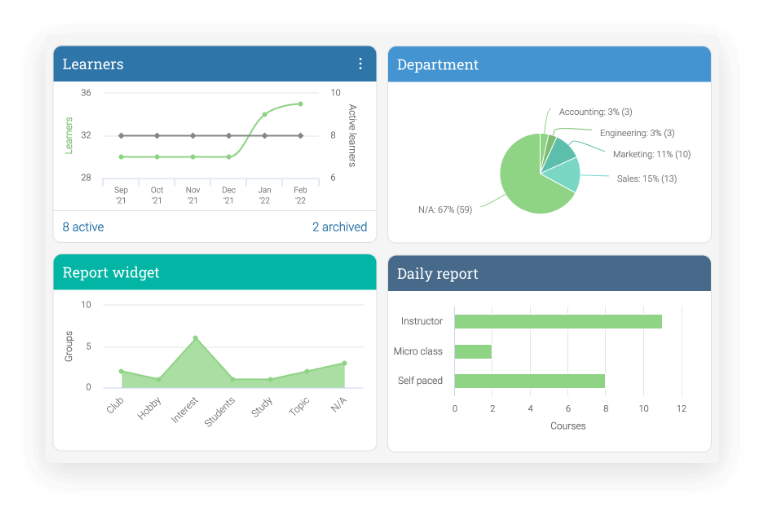 See what
others

have to say about us

Genuine feedback from real users
Learning Specialists
We're very pleased with how the product has evolved, becoming one of the number one products in the market in our opinion and it satisfies all our needs. Whenever we design learning, we always develop bite-sized chunks: videos, pictures, words, tests – and that's where CYPHER's LMS is very powerful and a good fit for us.
Read the case study
Our learners are able to access content in an easy and sequential manner.
We were able to organize our learning content more. This made our learners have a better and new way of experiencing taking classes.
CYPHER has allowed our team to create, host, and develop a full catalog of courses of multiple types and offer those to both in-person and virtual students.
VETR
We've used CYPHER's LMS to drive our entire digital community for two years now. We could not run our business and support our community of educators as effectively any other way. Our team has been able to focus on supporting our community engagement rather than heavy manual administration processes.
Read the case study
Easily
integrate

your favorite tools

Our LMS for publishers integrates all your favorite tools, allowing you to easily design and provide content to your customers.
Are you ready to try CYPHER for your publishing company?
1

Request a demo

2

Implement

3

Start training online