The

Intelligent

Learning Platform

CYPHER Learning® is transforming education by providing an intelligent learning platform for every learning need, whether it's teaching students, onboarding employees, or selling online courses.

Designed by skilled and passionate educators, our learning platform makes it easy for schools, businesses, and individuals to create and deliver the best learning experiences.
CYPHER Learning is
reshaping

learning

We're changing the way people teach and learn worldwide.
Intelligent platform
Our learning platform has an intuitive design for an enjoyable experience. It integrates all the necessary teaching and learning tools, guiding learners to achieve goals.
Education focused
Our edtech experts will support and assist you for a smooth adoption. We also help our clients plan, design, implement, and evaluate the best e-learning practices.
Global Support
We are present in over 100 countries and support 50+ languages. Our regional teams provide local assistance and help clients get the best results with our platform.
One

platform
Endless

possibilities.

We provide a catered solution for each use case on the market, whether you're looking to teach students, facilitate employee onboarding, or sell online courses.
Our leader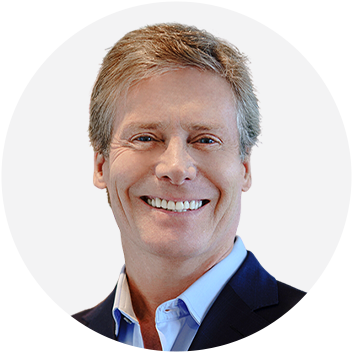 Graham Glass
CEO and Founder
The CEO of CYPHER Learning is Graham Glass. He is a serial entrepreneur and published author with deep roots in education and a track record of innovation. He was a senior lecturer at the University of Dallas, Texas, gave speeches at international conferences, started a training department, and wrote books on his expertise. In 2009, Graham founded CYPHER Learning - a company that focused on improving the educational system through its innovative learning platform.
Our story
The story of CYPHER Learning is deeply rooted in Graham's passion for education. Ever since he was a boy growing up and studying in the UK, he envisioned working in education.
Years later, he became a senior lecturer at the University of Dallas, Texas. Although he enjoyed teaching students, he wanted to build a platform that would make it easy to upload and distribute learning materials to millions of people.
Graham successfully started, grew, and sold various companies in the enterprise software space. In 2009, he went back to his educational roots by starting a new company called EDU 2.0, an innovative e-learning platform for schools, followed by EDU 2.0 for Business in 2010.
In 2014, the platform reached the million users mark and became the most user-friendly LMS on the market. This was also when EDU 2.0 for Schools rebranded to NEO LMS, while EDU 2.0 for Business became MATRIX LMS. In 2017, INDIE LMS for entrepreneurs completed the trio.
"I had grand plans when it came to setting up CYPHER Learning. I wanted to make a real difference, utilizing my passion for education and my experience in computer science to build an innovative online learning platform to motivate and inspire learning for educators and learners alike." — Graham Glass, CEO.
2022 marks an important milestone for CYPHER Learning, as the products evolved into an intelligent learning platform (ILP). The launch also meant a fresh visual identity, emphasizing our mission to transform the way people teach and learn worldwide.
"CYPHER Learning's intelligent and user-centric approach puts us at the forefront of learning technology. We're pushing the boundaries of what a learning platform can be — empowering users to do and achieve more." — Graham Glass, CEO.
CYPHER Learning products are used by millions of users worldwide and is currently the only company that provides an intelligent learning solution for all major e-learning sectors: academic, corporate, and individuals.
Timeline
2009
Launched EDU 2.0 for Schools.
2010
Launched EDU 2.0 for Business. Released the first premium plan for EDU 2.0 for Schools.
2011
Major user interface and feature upgrade to both sites. Added support for 10 additional languages.
2012
Passed the half-million user mark. Both companies achieved profitability, with 300% yearly revenue growth.
2013
Passed the million user mark, adding 15,000 new users a week.
2014
EDU 2.0 for Business rebranded to MATRIX LMS and EDU 2.0 for Schools rebranded to NEO.
2015
Launched CYPHER Learning, the parent company for NEO and MATRIX.
2016
MATRIX was awarded the 2016 Experts' Choice Award.
2017
Launched the European version of NEO and MATRIX. Launched INDIE, a new LMS for Entrepreneurs.
2018
NEO won the Tech Edvocate Award for Best LMS and was selected as the #1 LMS for Higher Education.
2019
NEO won at the Education Resources Awards. MATRIX won the Silver Award in the Brandon Hall Technology Excellence Awards.
2020
MATRIX won the Saas Awards for Best SaaS for Learning Management and Silver award for 'Best LMS' in the LearnX Awards.
2021
CYPHER Learning raised $40 million Growth Equity Round from Invictus Growth Partners.
2022
CYPHER Learning rebranded as an Intelligent Learning Platform (ILP) and unveiled innovative Skills development features.
Our mission is to improve education by fundamentally changing the way people teach and learn worldwide.
We're dedicated to making teaching and learning an enjoyable experience from beginning to end by constantly innovating our products. We believe education should be built on personalized learning journeys that help people reach their learning goals and achieve their true potential.
Our vision is to become the most trusted and forward-thinking provider of learning solutions for schools, organizations, and individuals around the world.
We believe the future of education and training is personalized, immersive, enjoyable and continuous, and we want to bring the best online learning and teaching experience to educational institutions, businesses, and entrepreneurs worldwide.
Our Values
Innovative thinking
We're always trying to be one step ahead and think into the future by adding cutting-edge functionalities to our platform that radically transform and improve the learning experience.
Passion for education
We have deep roots in education and the desire to improve learning through technology. We also have a team full of educators that aim to improve teaching and learning while providing the best practices.
Caring team
We value the importance of strong connections with our customers and partners. We have a positive attitude and we're always trying to find the best solution for their needs.
Continuous growth
We're focused on growing our company and products, and remaining among the top e-learning providers. We also want to grow as a team and support our people to achieve greatness.
Friendly work environment
We are empathic, humble, honest, and show respect for our customers, partners, and each other. We create strong bonds as a team and we value and treat everyone with utmost professionalism.