CYPHER enhances the learning experience in
higher education
CYPHER is an all-in-one learning management system (LMS) that helps higher education institutions deliver efficient teaching and engage students with interactive classes.


CYPHER makes it easy for your university students to master skills and help them reach their full potential through personalized and flexible online classes.
Enjoyable learning experience
Easily create engaging learning content for your students that will keep them motivated to learn and make the overall experience more enjoyable.
Personalized Learning Pathways
Design a Student-Centered Learning environment adapted to the learning styles of your students, that will encourage them to achieve their academic goals.
Learning on the go, from anywhere
College students and professors can use our mobile apps for iOS and Android to enjoy a great learning experience anytime, anywhere.
A higher ed LMS that works for
you
See how CYPHER can help you teach and learn better
Design attractive online classes
INTERACTIVE CLASSES
You don't need any technical knowledge to build engaging, dynamic, and highly customizable online classes. Whether you create instructor-led, blended, self-paced, or micro learning classes, our content authoring tool will make your job easier.
Customized learning experiences
PERSONALIZED LEARNING
Create sequenced learning experiences for your students that help them achieve their goals. Each custom learning path allows them to navigate learning materials at their own pace and acquire new skills.
Promote your institution
UNIVERSITY BRANDING
Showcase your university branding by adding your logo, a custom color scheme, and images to your CYPHER portal. Each university is different, so we don't follow a cookie-cutter approach and we want to make sure all stakeholders easily recognize your portal.
Analyze learning progress
COMPREHENSIVE ANALYTICS
Our custom reports include insightful data to give you a bird's-eye view of all educational activities. Get insights on classes and a better understanding of how well students are mastering skills.
Create a learning community
UNIVERSITY DISTRICTS
CYPHER makes it easy to group university campuses and connect all members in a network including faculty, students, and alumni. This is a good way to promote collaboration across campuses, share resources, and enable cross-teaching.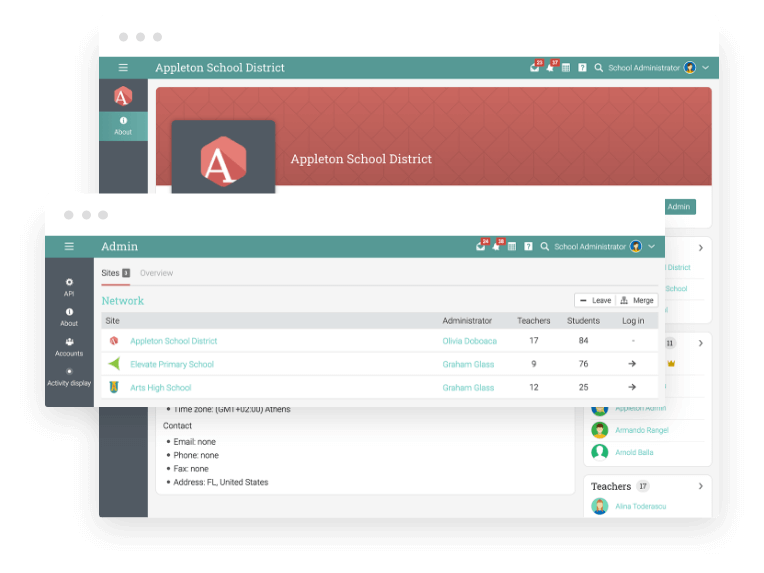 Monitor and evaluate progress
ASSIGNMENTS
Check how well your students understand concepts with 16 different types of assignments. Let them collaborate as a team or start a debate to boost their creative thinking. Include surveys or quizzes in your classes to see how everyone is doing.
Sell online courses
E-COMMERCE TOOLS
CYPHER offers all the e-commerce tools you need to easily market online courses and expand your university offering to a larger audience. Sell learning paths, digital media items, bundles, and even subscriptions through our integrated course catalog.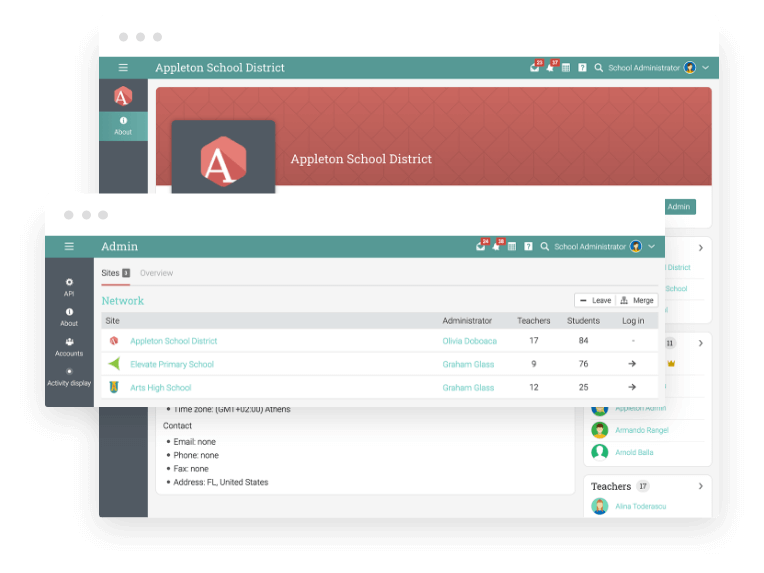 See what
others

have to say about us

Genuine feedback from real users
STI College
Students can keep up with their lessons and submit their assignments on time, even if they are not physically present in school. They are also more engaged and participative during classroom discussions. With the help of the analytics in CYPHER, I can easily track student progress.
Read the case study
CYPHER has helped assign and gather tasks while doing distance learning.
CYPHER is the best learning platform for me because of its fast and efficient roll-out, customizable features, and friendly user interface.
CYPHER has helped me plan ahead and be organized with my lessons and activities for the class.
Gartner higher ed market guide
In this report, Gartner®️ offers recommendations for higher education CIOs seeking education technology optimization and modernization plus market trends and analysis. CYPHER Learning is proud to be one of the Representative Vendors.
IHECP
Our students have intellectual developmental disabilities and, because of that, traditional ways of learning in college don't work for them. What we really love about CYPHER is that our students are able to access educational content higher than their reading levels because we are able to integrate CYPHER with other plugins such as Read&Write so that we use text-to-speech software.
Read the case study
Easily
integrate

your favorite tools

Our Higher Ed learning system integrates with all the tools you're already using so you can create an enjoyable learning experience even remotely.
Are you ready to try CYPHER at your university?
1

Request a demo

2

Implement

3

Start teaching online