LMS for compliance training
Ensure comprehension and adoption with our compliance training software
Compliance training courses that
break down barriers
As an HR professional, we know you're constantly pulled in a million directions. Between finding and training top talent, keeping employees motivated, and staying up to date with compliance laws, you have a lot on your plate.

Are you struggling to…
Continually create and adapt courses to match the latest compliance laws and regulations
Translate courses in multiple languages while maintaining meaning and localization
Juggle a complicated tech stack that overpromises, underdelivers, and drains resources
Seamlessly integrate learning content from ideation to delivery
Gather meaningful compliance metrics and integrate them into existing HR systems
Our compliance LMS

fortifies workplaces through effortless learning

Perhaps the most critical training an organization can implement is around compliance. From industry and government regulations to cybersecurity practices and harassment policies, compliance speaks to the integrity and effectiveness of the business and creates a unified workplace. Ultimately, it protects your employees, your organization, and your extended enterprise. Alternatively, non-compliance can be downright costly, potentially jeopardizing a company's future and putting employees in danger.

Achieving and maintaining compliance is nearly impossible without an understanding of policies and regulations and how to adhere to them. In a world where compliance laws are continually changing, it's crucial to have a system in place that allows you to remain agile. Maintaining compliance helps a company mitigate risks, foster trust among stakeholders, maintain its reputation, drive change and innovation, and enhance consistency. This requires a strong training program and technology that lets you create new coursework on-demand. More importantly, it requires a platform that engages and inspires learners, makes them want to learn, and ensures mastery of the material.

Did you know?
Non-compliance issues can cost a company about $14.82 million per year.
Award-
winning

platform for training

CYPHER has received multiple awards for our innovative learning technology, including Forbes Advisor's "Best Overall Employee Training Software" and "Best LMS."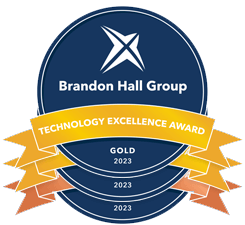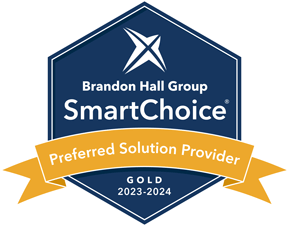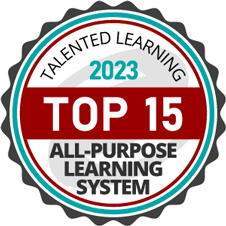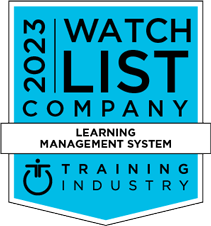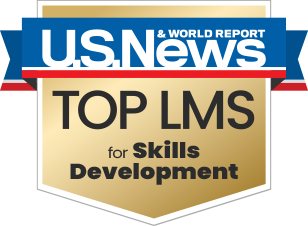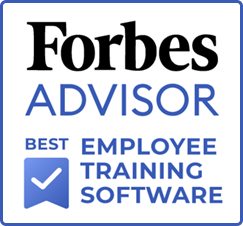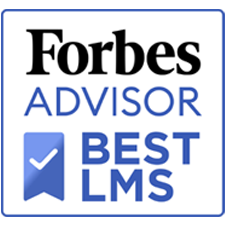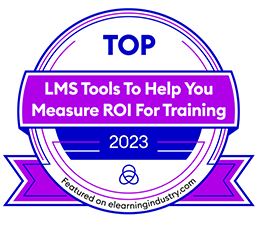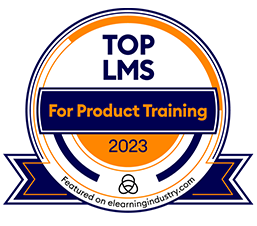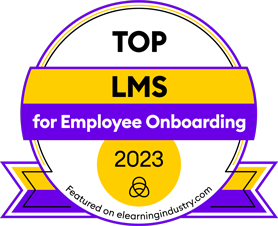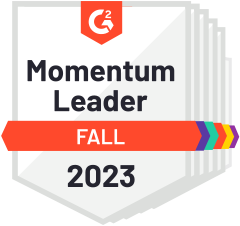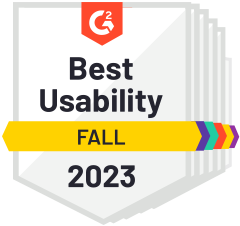 Supercharged

compliance training LMS. Just in time, just for you.

AI 360 with Copilot on the CYPHER platform can supercharge your compliance training initiatives and deliver robust new courses fast, ensuring your course material is always up to date with the latest policy or regulatory requirements.

Imagine building competency-based, gamified, personalized compliance training with ease, allowing you to:
Create compliance courses for your leadership team, employees, and business ecosystem – using your own uploaded content
Ensure your policies, processes, and messages are always aligned
Control your content quality, accuracy, and credibility
Improve policy and process adoption
Protect employees, the organization, and the entire extended enterprise
Ensure consistent and regular compliance training across your organization
Traditional way vs.
CYPHER's approach
Compliance training isn't a new concept, but companies have struggled with how to make it "stick." Traditional learning management systems limit how material is presented and fail to capture the learner's attention – this is why so many learners characterize compliance training as "boring," which impacts comprehension. CYPHER is revolutionizing the way companies create and administer compliance training. It empowers trainers to breathe new life into compliance programs, enabling personalized learning paths, engaging content and advanced analytics, all geared toward helping employees comprehend the content and demonstrate mastery of the subject matter, thus helping your organization achieve your compliance goals.
Traditional way
What you get with CYPHER
One-size-fits-all approach that fails to consider learner's progress
Personalized learning profiles, competency mapping to content, assessments, and reporting in minutes – helping to ensure learners understand and can prove mastery of compliance requirements
Rigid, static content formats that leave learners bored and unengaged
Incorporation of new media and technologies like gamification to drive engagement and retention of critical compliance details, requirements and processes
Conventional reporting that provide basic and rudimentary data
Insightful analytics, empowering you to track learner progress, identify gaps in compliance knowledge and flag opportunities for improvement
Time-consuming and manual to create courses
Automation and AI-powered tools cut compliance course creation to minutes - allowing you to update and disseminate information just in time
Manual and outdated assessments
Adaptive assessments tagged to specific compliance topics to understand what the learner knows or doesn't know
Human-centered connections and communities to facilitate peer discussions and group exercises that help unify teams, while driving understanding and mastery of given compliance topics
A modern learning platform for a
more effective

compliance training experience

See how the CYPHER platform can help your compliance training program:
Create compliance-specific training courses
POWERFUL COURSES
With CYPHER, keep training current and relevant with quick and simple course creation. In a few clicks, set up instructor-led, self-paced, blended, or micro-learning courses customized to the needs of your organization.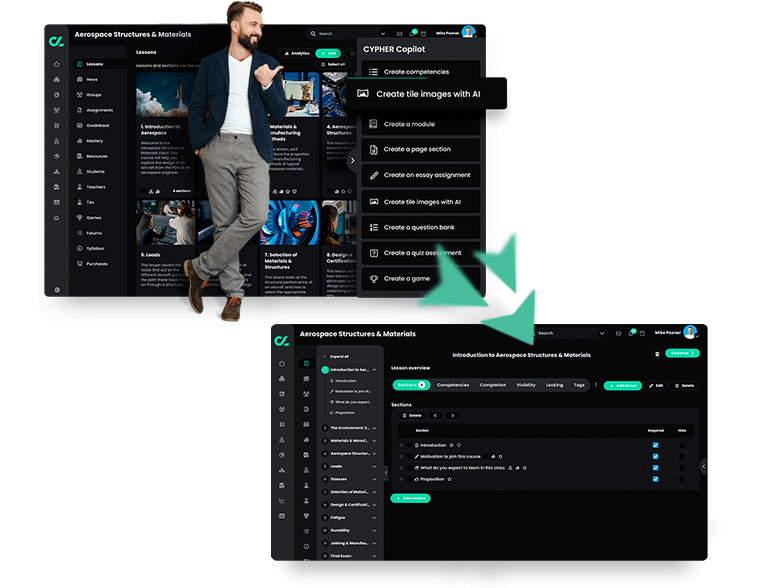 Streamline compliance management
COMPLIANCE MANAGEMENT
Simplify compliance tracking. Assign mandatory compliance courses, set compliance periods, and automate renewal reminders. Ensure employees stay up-to-date with essential training to ensure ongoing compliance.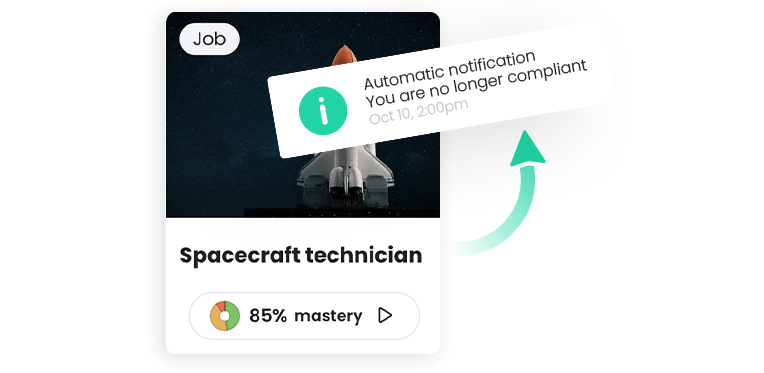 Demonstrate proficiency and compliance
REPORTING
Generate reports that show compliance training progress, whether at the organization, departmental or individual level. Leverage data to identify vulnerabilities and then build courses or programs to address.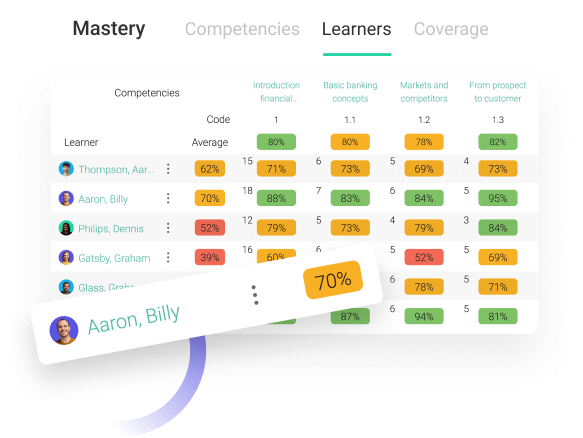 Cultivate compliance understanding
COMPETENCY MAPPING
Enhance compliance-related competencies through competency-based learning in leadership and employee training. Tailor courses to individual roles to keep learners focused on mastering the details of policies and regulations that relate to them and their responsibilities.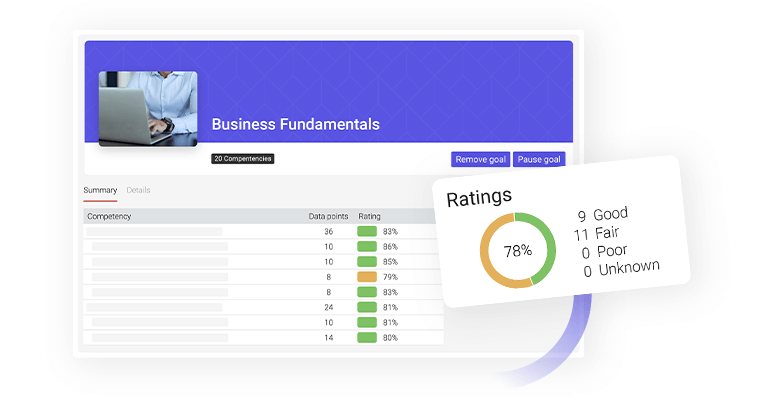 Set and track compliance learning goals
LEARNING GOALS
Define learning goals and track progress with CYPHER's guided recommendations. Access courses and learning paths to upskill and meet objectives effectively and add people with the same goals to groups. For example, a marketing team learning about data privacy regulations or new hires learning HR compliance policies.
Make compliance training fun
GAMIFICATION
Make compliance training more compelling, engaging and effective with gamification elements. Reward progress with points, badges, and team-based challenges, promoting an enjoyable learning experience.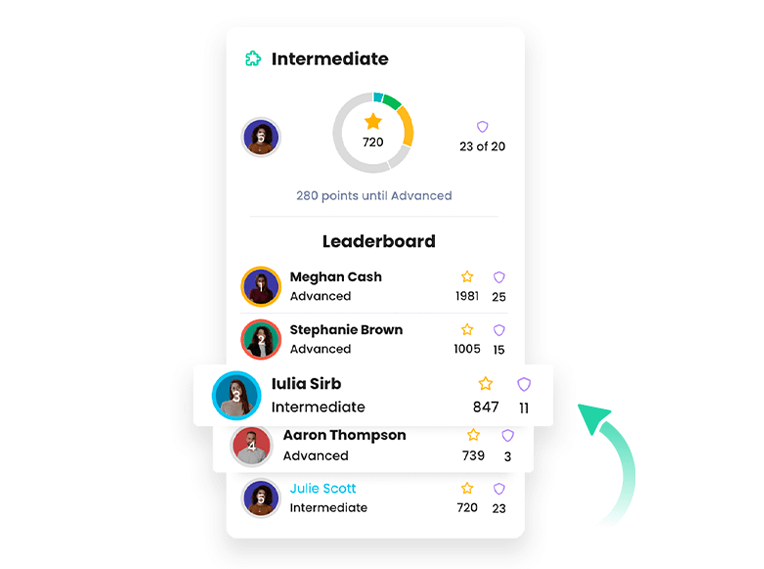 Simplify and expedite administration
AUTOMATION
Boost compliance training program efficiency through automation. Configure the platform to trigger automatic actions in response to specific learning goals, saving time and reducing administrative burdens.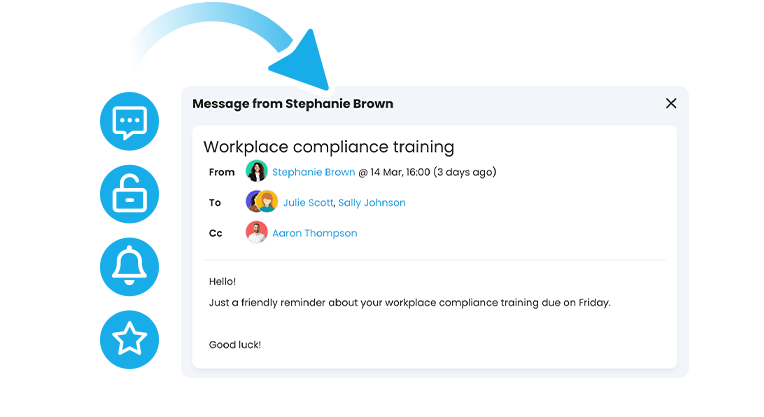 Unify compliance department management
EFFICIENCY
Centralize training programs across departments. Create dedicated organizations for each department with unique portals, users, compliance courses, and resources, promoting streamlined management and access.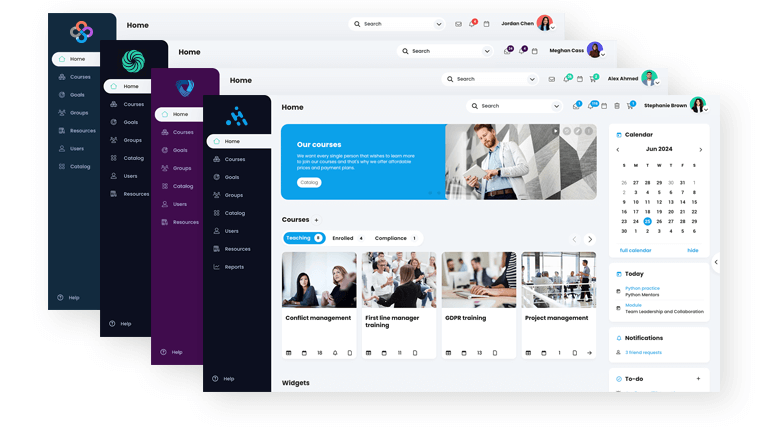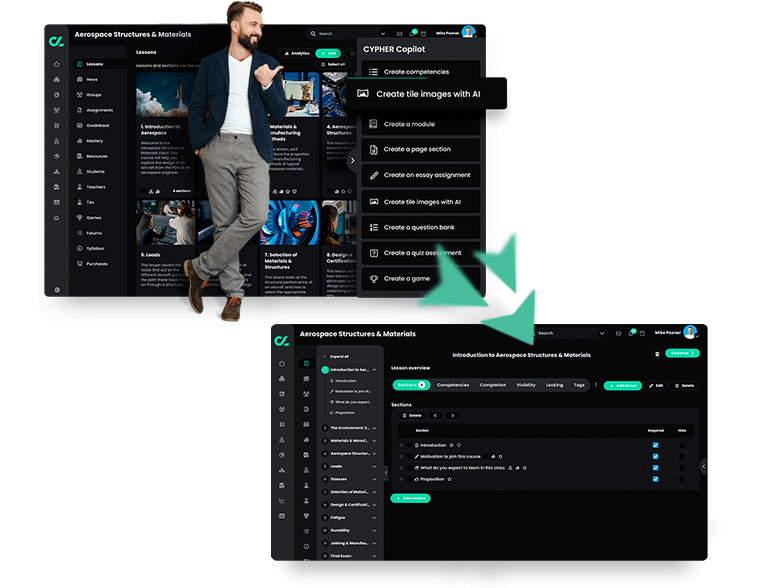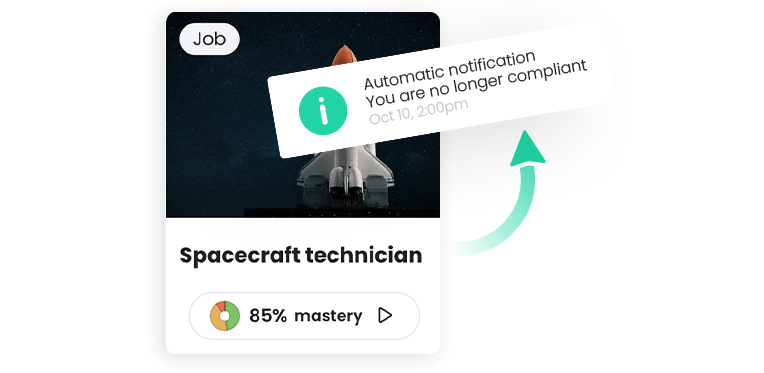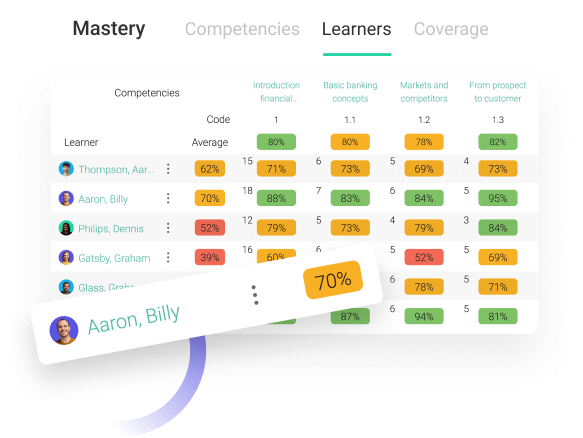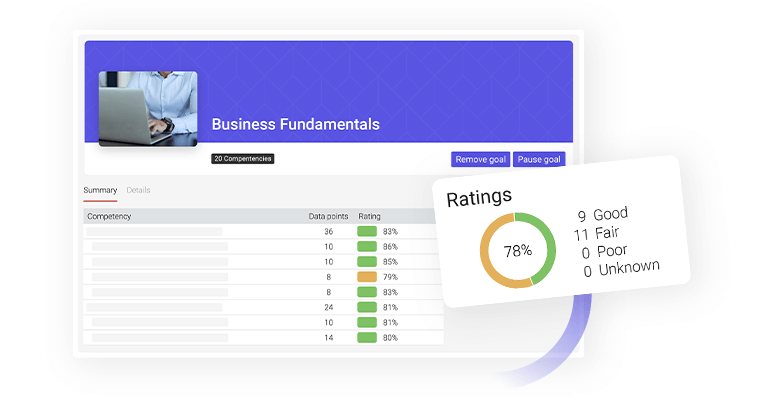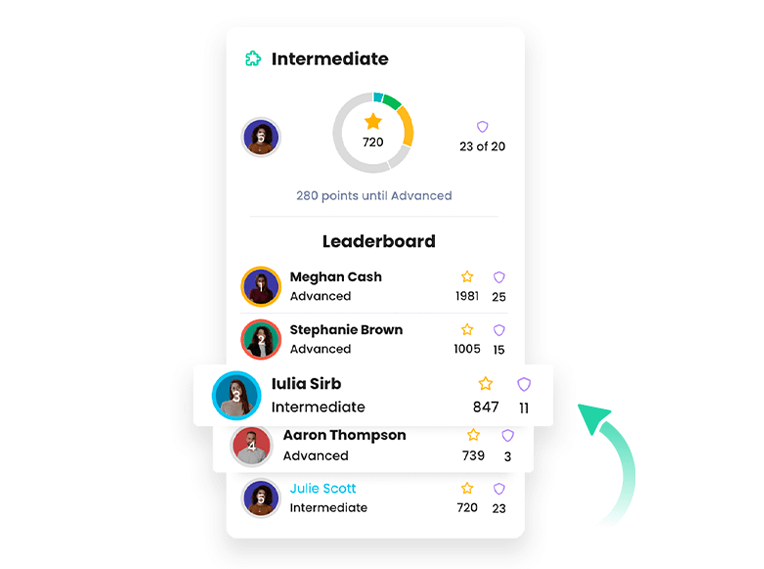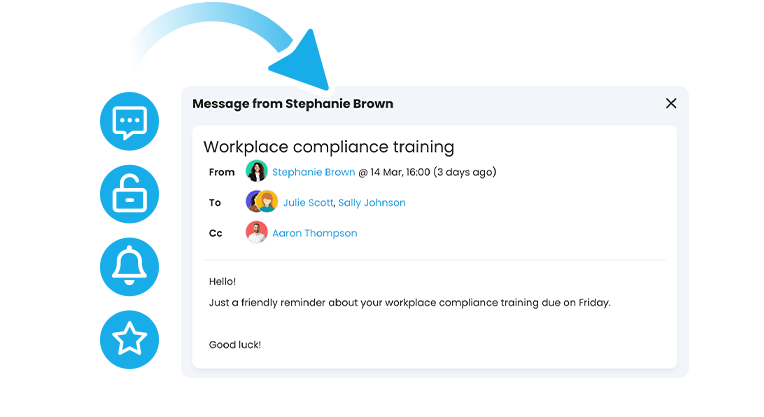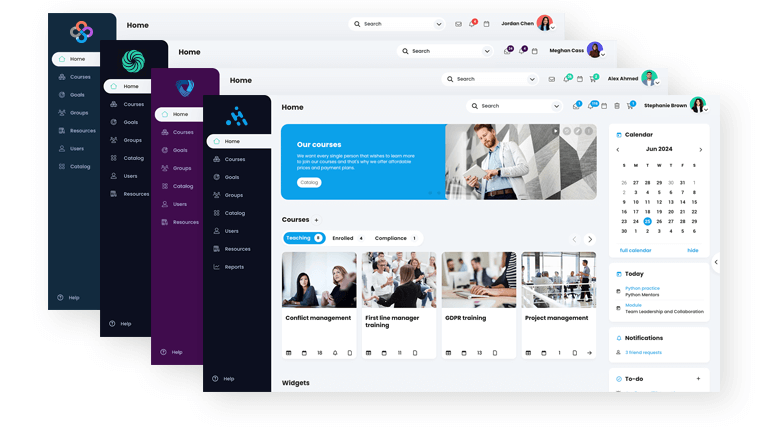 Why modernizing compliance training matters
Only 12% of organizations have an advanced compliance and ethics training program. Nearly 40% of organizations rate their programs as basic or reactive.
Compliance Next – 2016 Ethics and Compliance Training Benchmark Report. Retrieved 17 January, 2017
According to Deloitte and Compliance Week, only 70% of firms even try to measure the effectiveness of their compliance programs – of those, only a third are confident or very confident that they are using the right metrics.
Harvard Business Review
The potential impact of poor compliance training: The average annual cost associated with non-compliance concerns in businesses amounts to approximately $14.82 million.
Soocial.com
Are you ready to see CYPHER Learning in action?