This post has been updated on May 18, 2020.
---
Think of the most recent time you subscribed for something online, whether it was free or came at some cost. You most certainly did it because you were convinced by the presentation or sales pitch.
Now try to remember the exact instant you pushed that virtual button or followed that link. It was very easy to do, wasn't it?
That's because all successful online marketing comes with very inviting and effortless ways of calling you to action. This is the key to closing the deal in absence of the possibility of a handshake or signature on the dotted line.
Why you need a call to action (or CTA)
When you are selling your own product or service your aim is to get customers to change their status from potential to existing. It's obvious that if you went the trouble of designing a course and setting up a landing page with a presentation for it, you want as many people as possible to enroll in and pay for it.
---
Read more: 7 Must-have elements on a converting landing page [INFOGRAPHIC]
---
Adding a call to action stating that and, if possible, offering some sort of incentive for an immediate positive response, is indeed a necessity.
This is the best way to increase conversion rates and subsequently make more money, get more recommendations, and build your online reputation.
CTAs are efficient marketing tools
While the online versions of these call to actions are fairly new and get more and more innovative and creative every day, the concept itself has been employed by marketers for a very long time.
Probably the most compelling CTAs are those of political parties and candidates right around election time.
Companies will also use them wherever they know people are paying attention. They will invite people to subscribe, browse products and services, test, ask questions, or provide information about what they would like to find.
The US army also does a good job of inviting young people to "be all they can be".
Examples of good CTAs
Writing a call to action for your course shouldn't be very difficult. The main reason for this is that there are already a lot of fantastic examples out there that have proved their efficiency.
Your content has to be original; your marketing only needs to be similar to what's trending online at that moment.
And these days, short and straightforward CTAs are the best way to go. If you search "New York Times" on google, the first thing that comes up is:


The CTA is right in the ad headline.
Apple, on the other hand, features a very simple first page with a good picture, three attributes of their latest product and two straightforward CTAs: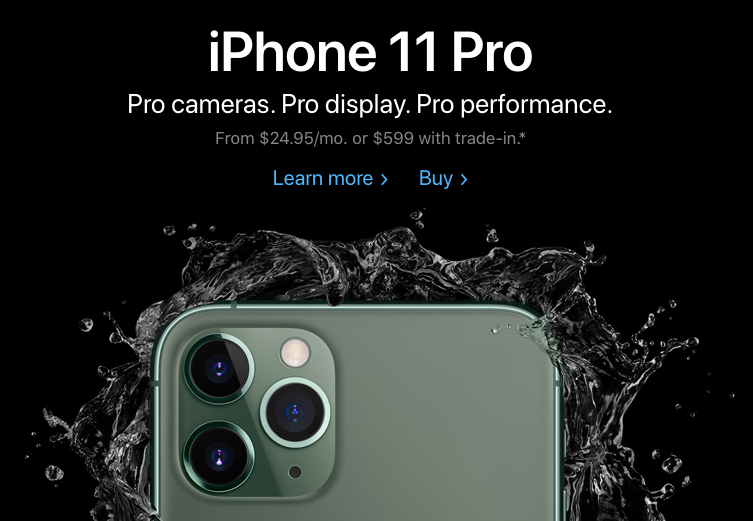 It shows great confidence in the product as there is no additional incentive as is the case of the reduced cost for the NY Times subscription.
Airbnb goes with a more creative way of inviting potential travelers to use their services. It's a more romantic approach but it works in inviting people to explore the world.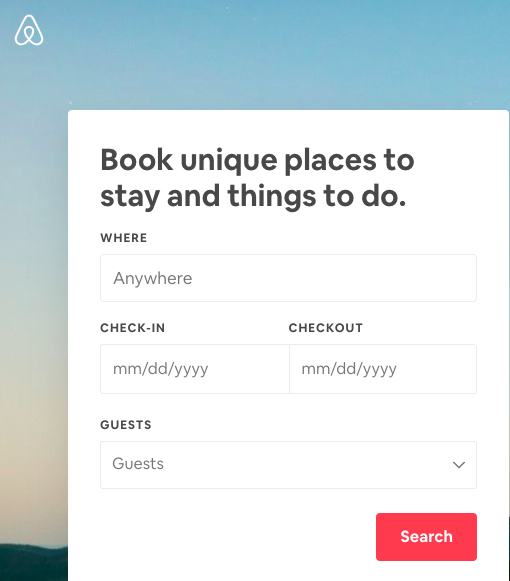 Moving into the online learning zone, Udemy opts for a header CTA, offering a substantial discount and money-back guarantee for a limited period of time. To make things more dramatic, they even added a countdown:

Features of effective CTAs
Good CTAs manage to drive action. When you are thinking of writing one for your page, here is what you should consider:
It needs to closely relate to the content of your course and to people's motivation for enrolling
The message about benefits ought to be clear and specific in order to be convincing
It's crucial that your CTA delivers what it promises instantly – if, for instance, you are offering a free download this has to start right after the click.
Phrases to use and words to avoid
Since you are asking internet users to do something, using action words is the indisputable way to go. Enroll now or Reserve your spot are simple but powerful options in the case of online courses or webinars.
You can take this one step further and offer a limited time offer to trigger that highly persuasive fear of missing out (the countdown in the example above is also a good idea).
There is a lot of marketing going on online and people are often overwhelmed by the number of offers they get all day – whether they are popping up on their social media pages, show up in their emails, or are suggested by the pages they visit.
That's why it is advisable to take a softer approach to your CTA and avoid words that can create friction such as buy, order, purchase and so on.
All in all
If you look for it, you'll notice that almost every page you access online has at least one call to action. It's how the internet works. So when you start marketing your course, don't forget to include a CTA at every customer checkpoint.