How much does it cost to create an online course? That's one of the first questions that come to mind when entrepreneurs decide to embark on this journey. Just ask Google: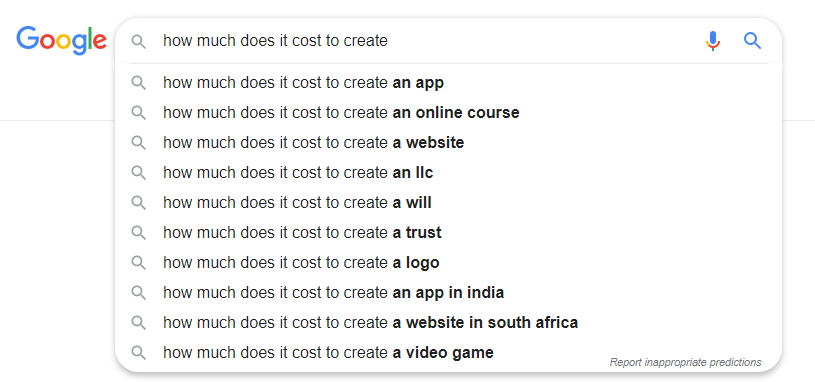 If you're aspiring to get on the online learning bandwagon as a career path or as a source of passive income, you should be aware of expenses associated with effectively selling courses.
The first thing you must know is that it functions as any other online business. The biggest caveat is of course, not budgeting properly, assuming that $10 invested here and there won't break the bank. However, when they do add up, you might be wondering how you ended up spending as much as you did — and how on Earth does the marketing budget disappear so fast?
The truth is that the real cost of selling online courses can vary a lot.
How to budget for your online course business
In this article, I have chosen four main categories to consider when budgeting for your online course business: hosting, content creation, user experience and marketing. By setting aside a sum for these expenses each month, you are less likely to overspend, more likely to cut some costs when needed, and finally to see a return on your investment pretty quickly.
Bottom line is...
All in all, if you have a budget and stick to it, you shouldn't be intimidated by the costs of selling an online course. Still, if you choose to create a website from scratch, you can expect to invest $2,931 for the first year as a minimum amount (I assumed that you would pick a free video editing tool and did not include online ads costs). Not to mention that you might also spend a lot of time trying to figure out how to make it all work.
The easiest route is still investing in an elearning platform for creating courses, marketing them and selling — without spending all that time on building a website. As a rough estimate, you would only pay around $2,028 for the first year, including the equipment part. You have enough on your plate with content creation and promoting courses anyway. Whichever route you choose, make sure that you are budgeting correctly in order to make a profit later on.