Designing good-quality, engaging e-learning content can be both an exciting and a daunting task. It's exciting because there are so many resources available nowadays, such easy access to plenty of resources and so many exciting methods of delivery. However, instructional designers often come up with amazing ideas only to find that they are not as easily put into practice.
Pretty much all the design apps and tools available promise to be the most user-friendly, easy-to use in the world. Reading the producer's descriptions, you'd think there is no additional work to be done, one only pushes one button and amazing material just magically appears ready to be delivered. Reality, however, is most often very different and it seems one requires extensive courses in order to be able to figure out all the features.
But don't despair. Positive examples exist.
4 design apps that make the life of instructional designers easier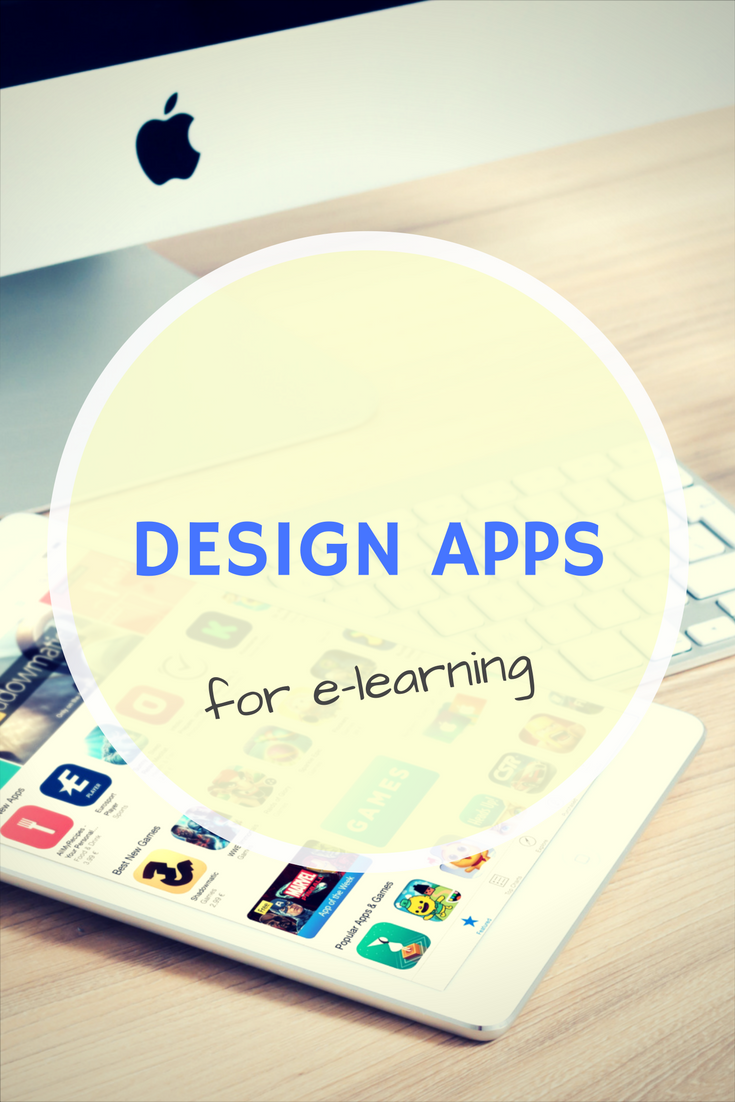 Some of these apps are exactly what their creators say they are and make the life of designers a lot easier. Here are our favorite four.
This is one of the most useful design apps for making infographics, reports or even presentations. Almost everything a new user needs to know in order to use it is very well described in the introductory tour. Furthermore, the interface is highly intuitive and helps the user pick the right format for the audience – corporate, classroom or online website.
The app is very intelligible and easy to use, has numerous options available and makes both design and editing very pleasant and time-effective. It's not difficult to adjust the size, pick from categorized icons or include comprehensive charts.
As the marketing information postulates: "Everything works via a drag and drop. In our latest version, we added in some design tools that you cannot live without, e.g. hex color changes, opacity controls, rotate, grouping, multi-select, duplicate an entire section and an overall greater flexibility to modify an infographic. That means you can get an infographic done in an even shorter time span!"
Of course, like with any other such program, there is only a limited selection of templates in the free version (6 basic themes, basic customization, 10 slots for image upload only, Piktochart's watermark) but paid upgrades come with great diversity.
Another creation tool with an easy, user-friendly interface is Canva. Since the name brings the empty canvas to mind, there is the option of starting out with a blank slate and work from there. However, templates are also included, making it easy for those who don't necessarily have a completely original vision about the image they'd like to obtain. There is a rather generous library or images as well as the option to upload material.
Like in the case of Piktochart, the tutorial is very well designed and useful to the clueless user. The app itself works mainly with easy drag and drops, adding, removing and editing as one sees fit. Adding different styles of text and built-in backgrounds are also quickly achievable with great effects.
If Piktochart is the go-to for making great infographics, Canva is the app to use when in need of posters and media graphics. When first setting up an account with them, they ask about your 'personal brand' so it's easy to pick colors and fonts that will make your work easily recognizable.
Furthermore, users get immediate and great online support by use of the media channels the app has. Again, a slight downside is that there is a price to pay for premium pictures but it's easy to make great visuals for free as well.
This is a useful set of tools for creating graphics and visual stories for social media. Made by Adobe, it actually merges three different products: Adobe Spark Post for social graphics, Adobe Spark Page for web stories, and Adobe Spark Video for animated videos.
Even though the end results are pretty complex, the app does not require extensive design or computer knowledge. It's all simple and intuitive enough that even beginners can easily find their way around and create great looking content. All projects are saved in the cloud so they are accessible across all platforms, all one needs is a good internet connection and a modern browser.
There is a rich library of Adobe and Spark user-generated content to browse through for inspiration or a starting point. Browsing is also very effective since everything is put into self-explanatory categories. Editing is easy, images can be replaced, text and animations added.
It's true that with having all these features it may take a while to master everything but on the upside all you will be spending is your time because otherwise, this tool is free.
Released by Microsoft, this is an intuitive, easy to use multi-platform that can be used to generate lively and engaging presentations – its creators say it was built for "digital storytelling".
It allows users to either work from scratch or use templates as a starting point. The app offers shortcuts to various "cards" representing the types of content that can be added – text, pictures or video. Embedding material from other websites is also possible and constitutes a big plus.
The goal is to keep it simple but this also means slightly limiting options. For example, there are but three ways to layout navigation – vertical, horizontal or one screen of content at a time. Starting from six basic styles, there are a lot of design variations available.
What the app does wonderfully is adapt your content to make a good and professional looking presentation by means of automatic design features. This, however, means that having a very particular idea about how you want things to turn out is counterproductive and will probably lead to frustration.
Searching is made easy because as the producer says: "Sway suggests searches to help you find relevant images, videos, and other content that you can drag and drop right into your creation. No need to juggle apps and web pages to find what you want."
Over to you
Of course, these are just a few of the great design apps available. Technology keeps evolving and new tools are constantly created and made available.
What's your favorite design tool — from the above list or not? Do share your knowledge with us.