Track learner progress
Get access to important data using analytics and reports
Built-in reports
Stay informed by creating charts and reports on important data such as module progress, course status, course completion, and more. You can save your favorite reports and schedule them to be delivered at a certain time and date.
Custom reports
Custom reports allow users to select the data that they want to report on such as users, courses, paths, organizations, and more. You can also select a variety of fields, use filtering options, sort data, and choose the chart output.
Integrate dashboard widgets with ad-hoc reports
You can add custom reports to the admin dashboard widgets and course widgets. Create a custom report, then add the report as a widget on your dashboard.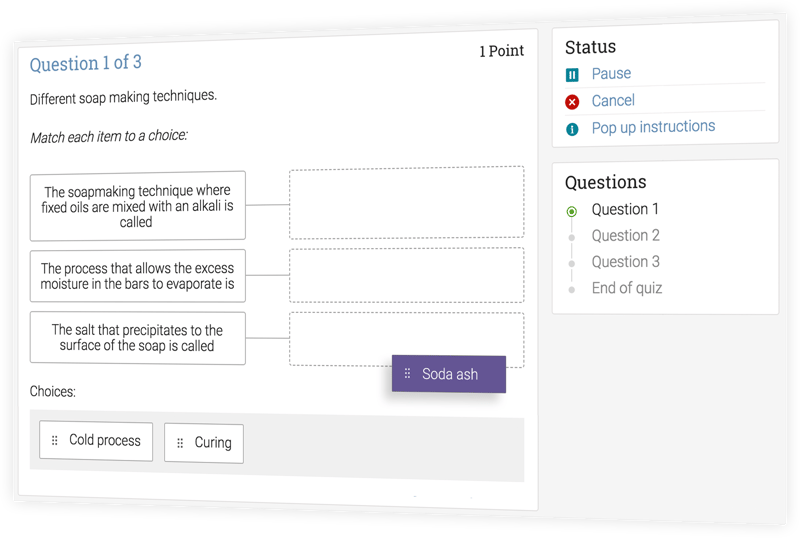 Quizzes and surveys
Use tools such as quizzes and surveys to assess learners quickly and gather feedback. We support timed quizzes and instant feedback during a quiz, so learners can see their results immediately.
Analytics
Get valuable insights on learners' progress and identify problem areas with graphical analytics. You can easily see what content is performing well and what needs to be improved.