Market your courses
Everything you need to promote your courses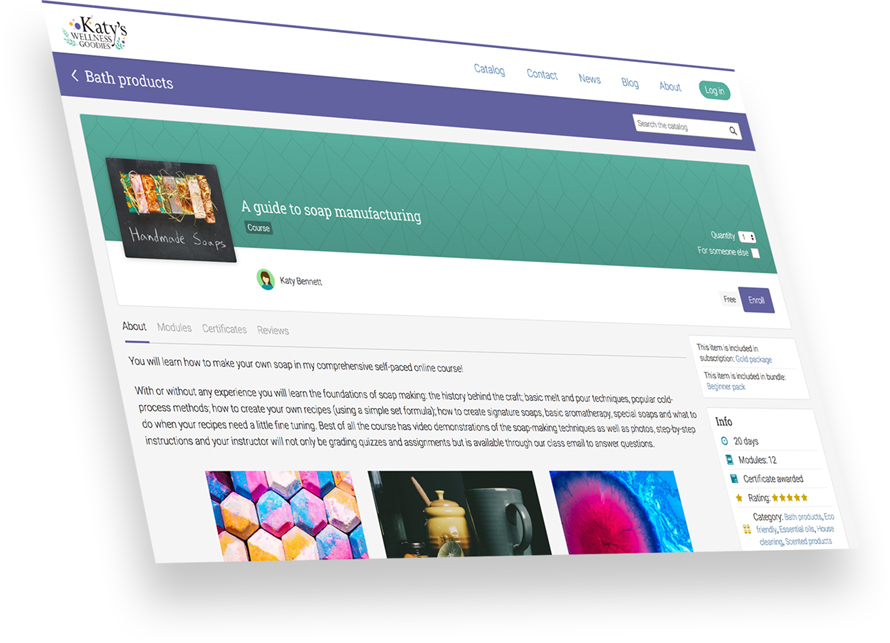 Beautiful course overview pages
Each course can have a nice overview page in the catalog, where you can add details about the course, a description, and display a content outline.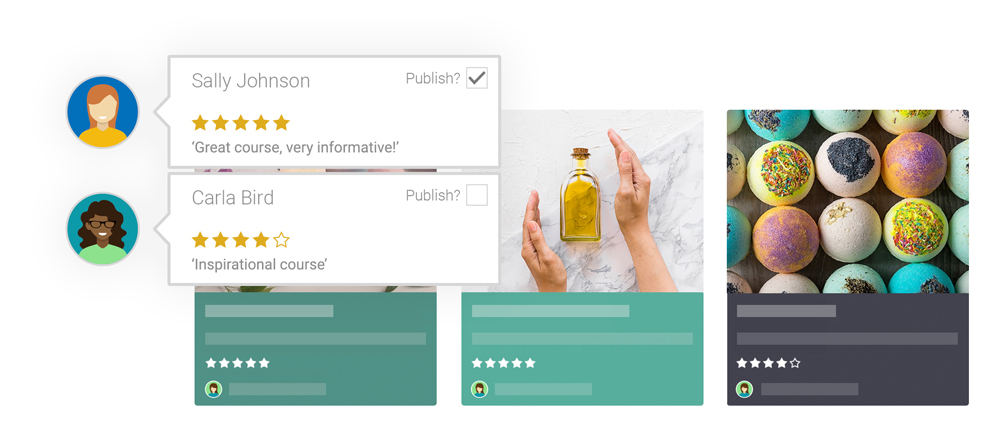 Ratings and reviews
Learners can leave ratings and reviews for your courses which are visible in the catalog and encourage other learners to buy your courses.
SEO features
It's important that your site and courses are easy to find online by potential clients. Our SEO features help you generate more sales by optimizing your site for search engines.
Mailchimp integration
Keep track of your contacts from email campaigns using the Mailchimp integration. You can import and export contacts from Mailchimp and use the Zapier integration to create zaps between CYPHER Indie™ and Mailchimp.