Get assistance at any time
We're here to help you at every step of our collaboration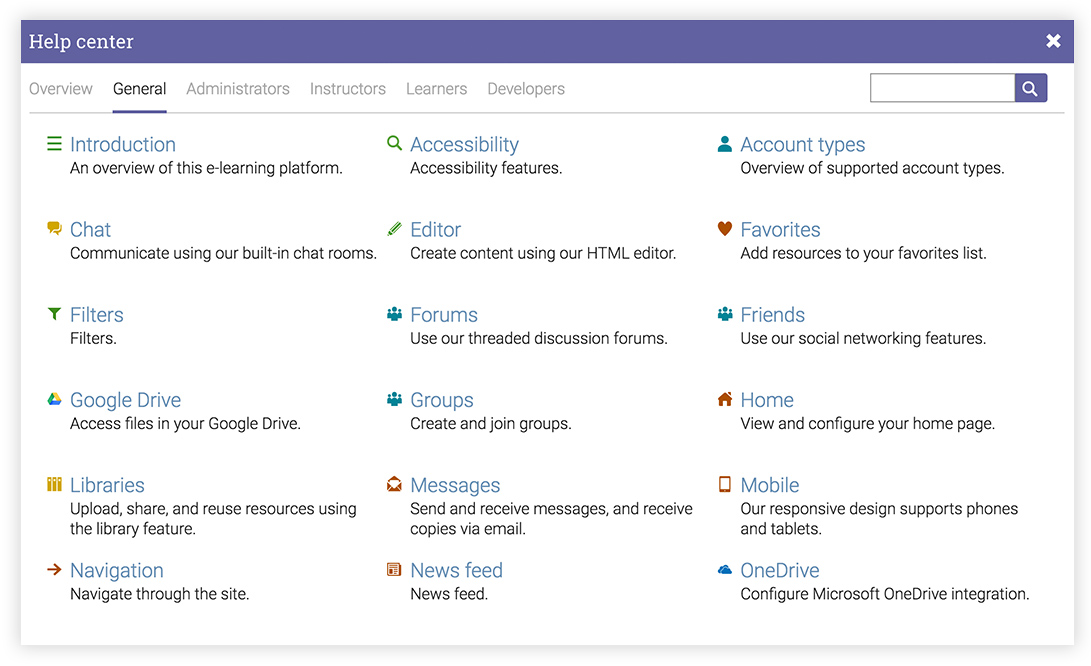 Help center
Our system is very user friendly, but even so we want to help users when they need it. That's why we have a comprehensive help center that includes topics organized by account type, product news forum, suggestions area, and features roadmap.
Support forum
We provide 24/5 support via our electronic forum. Our friendly support staff typically respond to questions posted to our support forum within 15-30 minutes.
Cloud-based LMS
Our LMS is a 100% cloud-based solution that uses the Amazon cloud for its infrastructure. It's reliable, secure, and safe for your data. Every part of our architecture is designed for fault-tolerance and resilience, and is built using Ruby on Rails, the most popular software framework for building modern applications.
Backup
Every software and hardware component has copies in more than one Amazon data center, with automatic failover in case one of the centers has a problem. We perform automatic, daily backups for disaster recovery, and these backups are stored in multiple locations for extra redundancy.
Uptime and performance
In the past 12 months, our average uptime has been 99.9%. Our system typically runs at below 20% capacity, so users always experience fast performance even under peak conditions. Since our site launched 7 years ago, we have had zero security breachesand no serious site outages.