Deliver a great user experience
Our platform was designed to provide a great experience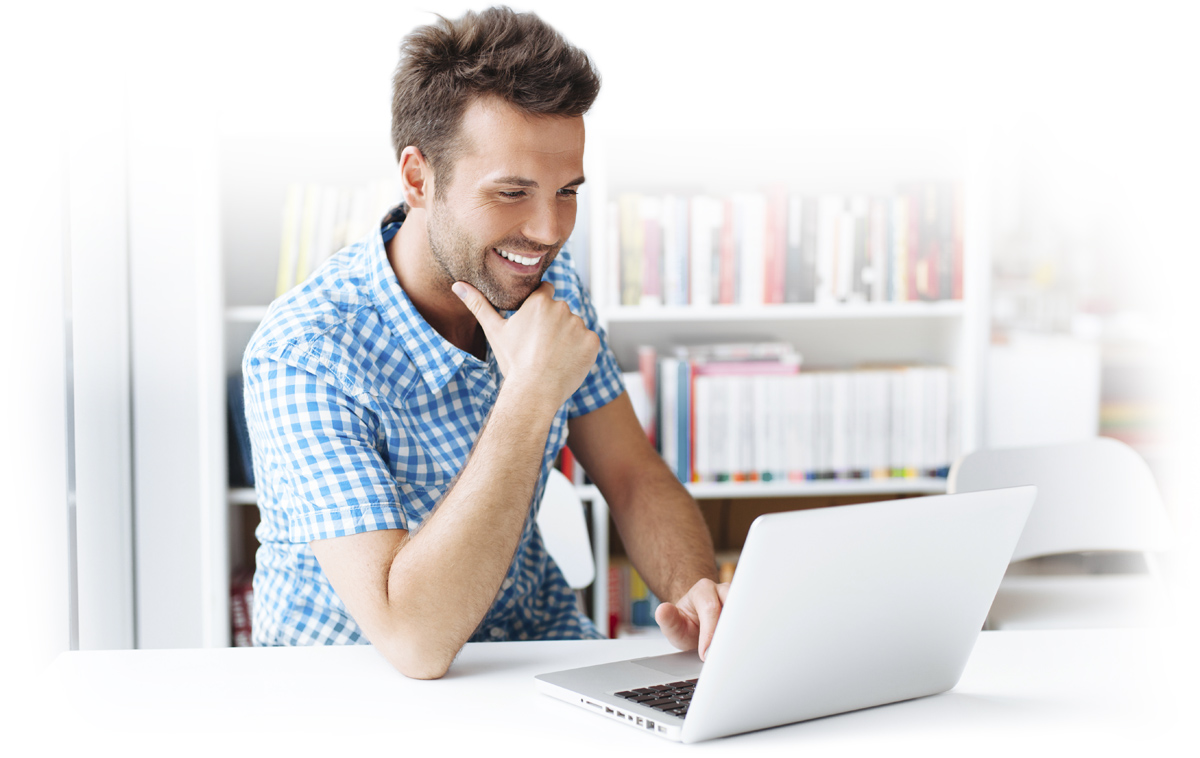 Easy to use
Our user interface is clean, with an intuitive design that makes the whole experience of using our platform more enjoyable and productive.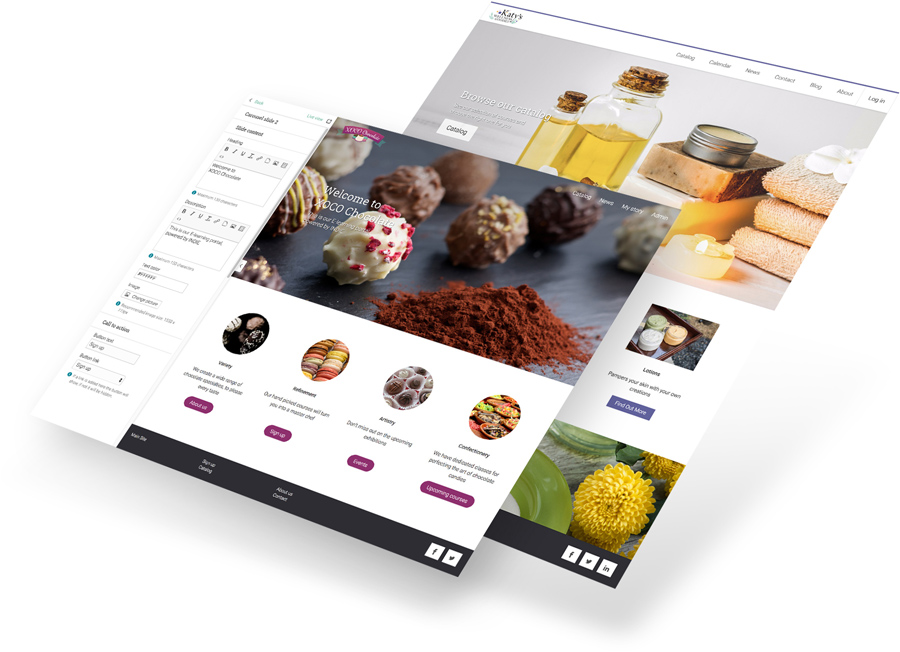 Build a great site
Set up your site in a few simple steps and customize it with your own logo, URL, images, color scheme, terminology, and more.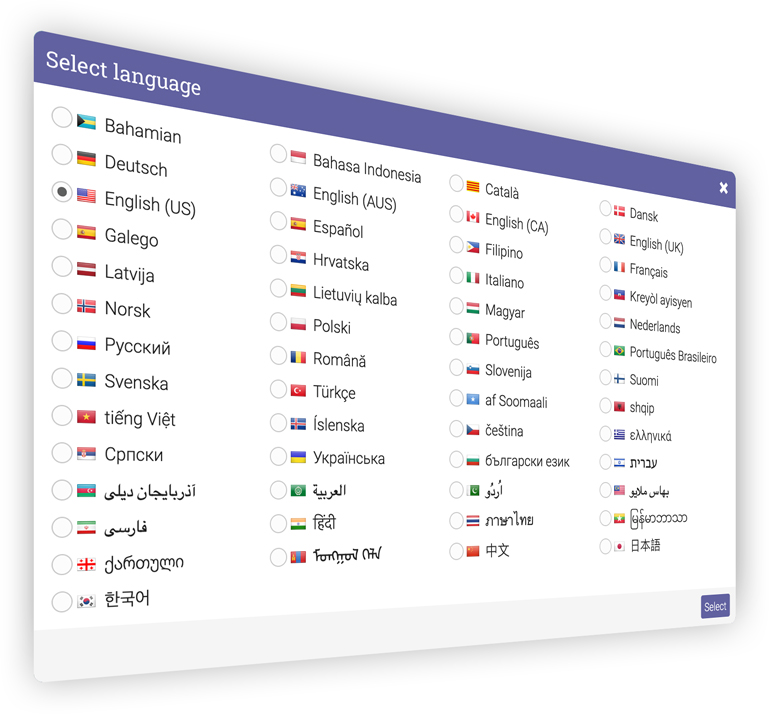 Language support
We offer support for 50+ languages, including RTL languages. We automatically translate messages and forum postings between users that speak different languages, so users from all around the world can easily stay connected.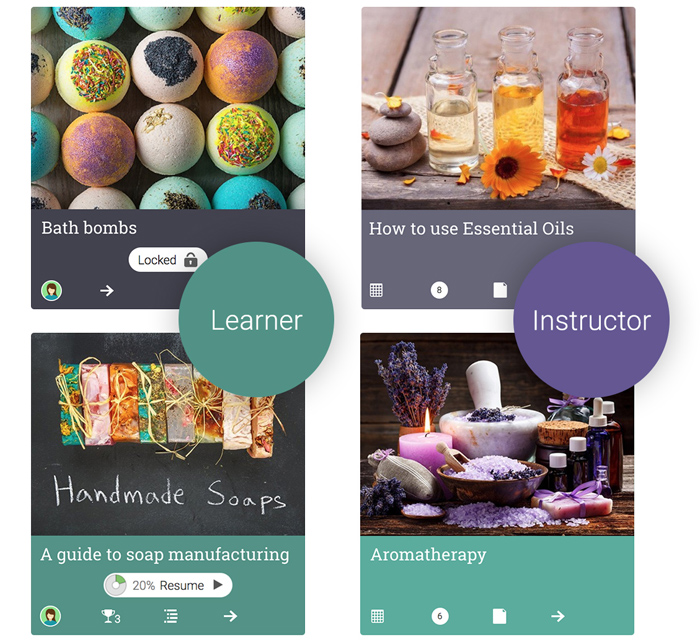 Graphical dashboards
We provide beautiful, tile-based dashboards for admins, instructors and learners that display the most important information for each user type.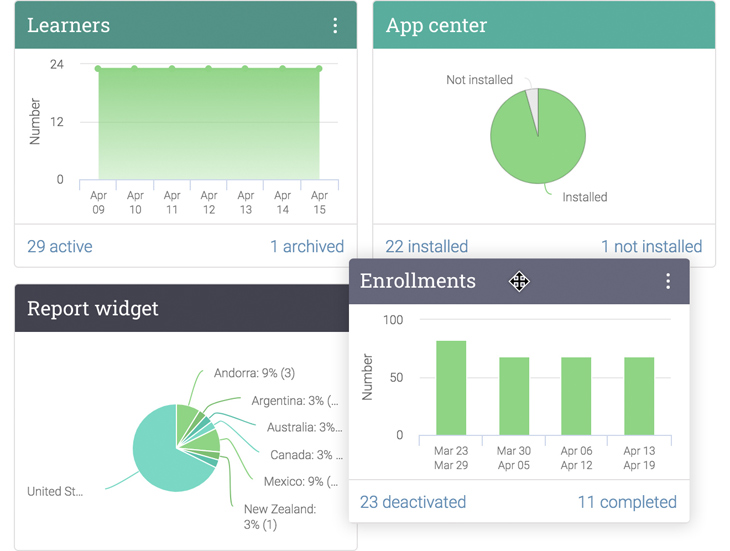 Drag and drop dashboard widgets
The admin dashboard has customizable widgets that display relevant statistics about your business.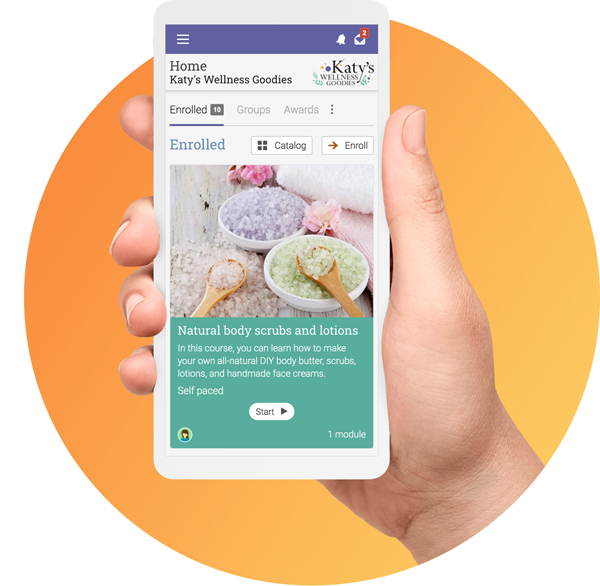 Mobile
Our platform is fully responsive and looks great on any mobile device. We also provide a mobile app for Android and soon we will launch the mobile app for iOS.
Public profiles
Showcase your accomplishments using a public profile that you can share on social media. Personalize the profile with your own picture, background, and display your friends, awards, and certificates. Learners, instructors, and administrators can all have public profiles.
Activity display
Activity indicators make the learning experience more interactive and emphasize the sense of community. Users can see in real time updates from various activities within courses, paths, and groups.
Accessibility
We're continually working to enhance our platform's accessibility features for users with disabilities. Our current features include hidden content that improves screen reader use, a 'skip to content' shortcut, underlined links setting, and a high contrast theme. We recommend JAWS, NVDA or Voice Over to our users that wish to use a screen reader.