Track learner progress
Get access to important data using analytics and reports
Built-in reports
Stay informed with 50+ prebuilt reports for administrators, managers and learners. Save your favorite reports and schedule them to be delivered at certain times and dates.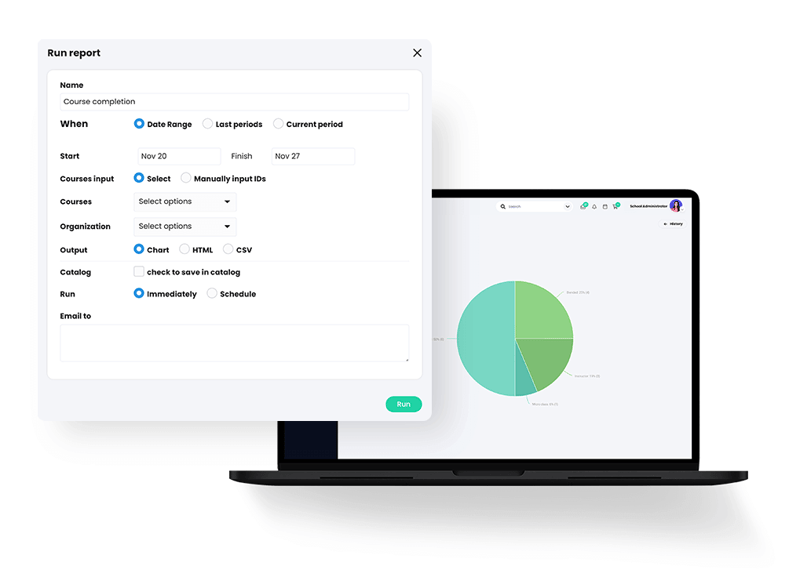 Custom reports
Custom reports allow users to select the data that they want to report on such as users, courses, paths, organizations, and more. You can also select a variety of fields, use filtering options, sort data, and choose the chart output.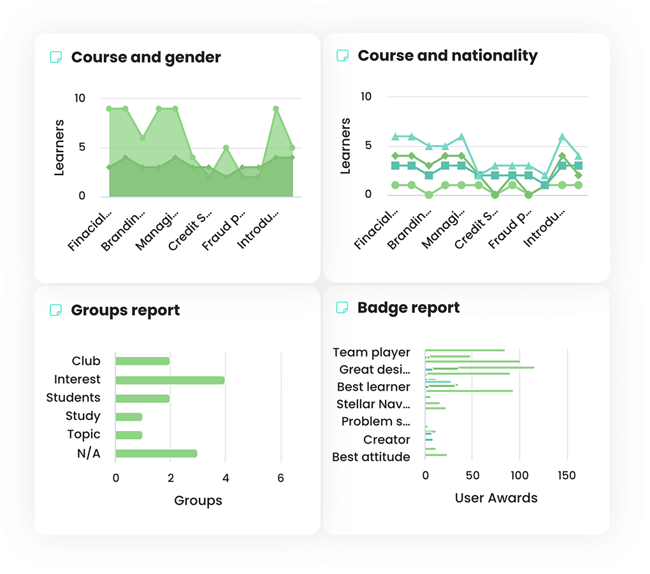 Integrate dashboard widgets with ad-hoc reports
You can add custom reports to the admin dashboard widgets and course widgets. Create a custom report, then add the report as a widget on your dashboard.
Analytics
Get instant analytics on learners progress and identify where learners might need some extra help. See graphics with insights for different areas such as modules, assessments, mastery, completion, and more.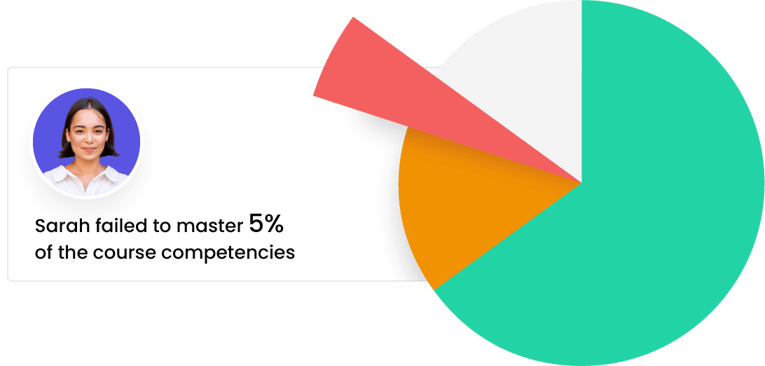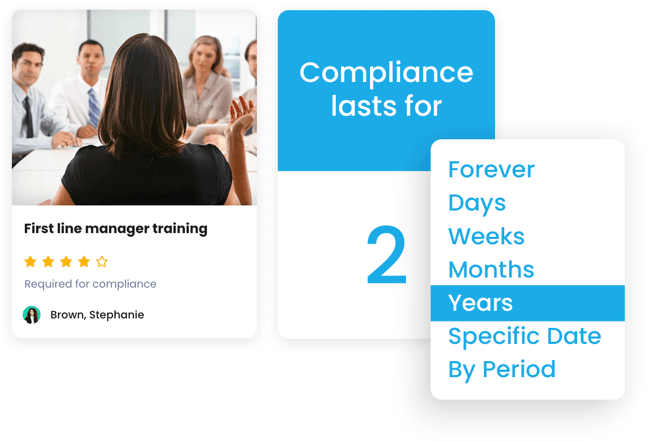 Track compliance
Compliance is a useful feature for companies that wish to track employee compliance. Select courses that are required for compliance, then set up for how long the learner is in compliance once they've completed the course, and whether they need to renew their compliance periodically.
Trigger actions during the compliance period
You can set up rules that are triggered when compliance is almost due, and when a learner goes out of compliance. For example, you can set rules to notify learners when compliance is almost due or automatically enroll them back in the course.
Get reports on compliance
You can see compliance reports for all user types such as listing of all courses and paths that are required for compliance and indicators for learners that show courses and paths that they are in and/or out of compliance.

Since using CYPHER, we noticed greater efficiencies in managing and reporting learning outcomes.
Much more satisfied learners. More efficient and effective instructors.