Last week I introduced three megatrends affecting e-learning. My research revealed a couple more exciting trends and emergent ideas in e-learning, so I promised another four for this week. Let's call them micro-trends as they are smaller in scale, but nonetheless likely to have an impact on how and what we learn.
Top 4 microtrends in e-learning
While these trends may not apply to every educational setting, this doesn't mean they couldn't. They do have the potential to become megatrends with time. Let's get started: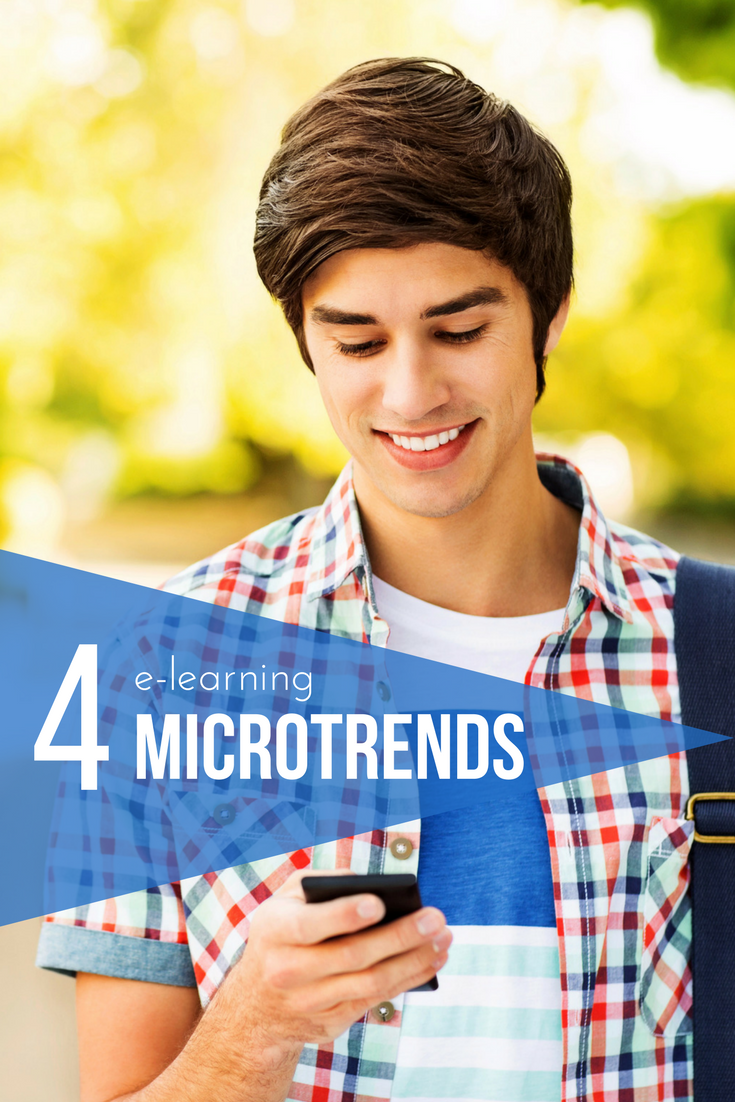 To follow or not to follow?
Fashionistas will tell you that trends aren't everything — and I would agree. Slavishly following the latest fad is an easy way to develop a confused outward appearance, not to mention dilute one's own personal style and identity. And so it is with ed-tech trends.
As teachers we have worked hard to develop and hone our craft, it makes little sense to chop and change as rapidly as trends emerge. Nonetheless, it must also be acknowledged that the communities we serve, and the students we teach are also changing with the times, and being aware of these movements in experience, expectation and technology is always important if our teaching methods are to remain relevant and effective.
Some of the trends we have explored have been covered quite a bit in this and other ed-tech resources, yet some have come (to me) as a pleasant surprise: I am particularly excited and intrigued by the idea of peer-to-peer inspired collaborative learning and look forward to exploring that topic in future posts. As usual, I hope to hear from you in our comments section below.