We focus a lot on the K-12 system of the United States in our blog, and I thought it would be fun and interesting to explore how countries in the developing world are facing their specific educational challenges with blended learning models.
Not only do I think it is inspiring, but it may offer some context as to what giant gaps in funding and resources can be bridged with well-selected technology.
How ed-tech is shaping the developing world: a few case studies
When it comes to innovation and developing economies there are a lot of reports and studies that conclude with a large amounts of "shoulds" and "coulds". I have tried to focus instead on actual case studies demonstrating the success of e-learning models in these environments.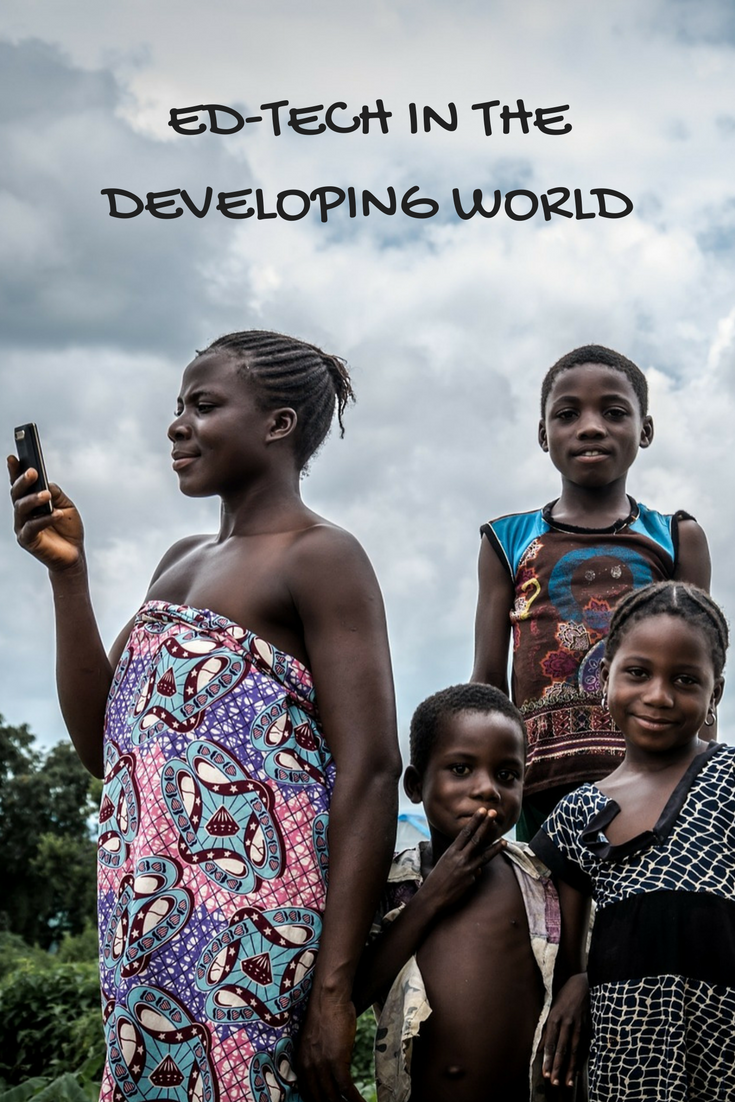 Africa
One of the challenges, from an African perspective is Internet access, as well as consistent power. What researchers have found is that mobile technology is widespread and heavily utilized, although the majority of mobiles are still non-smart phones with basic features.
Nonetheless the wide adoption of mobile technologies allows for what development experts call "leapfrogging", whereby a developing economy can literally cut out certain costly development steps, such as rolling out massive telecommunication hard-line infrastructure.
Community Health Volunteer Training
One example of an e-learning initiative that overcame these challenges is the partnership between Accenture and Amref Health Africa who together developed a strategy for creating an innovative mobile learning solution for community healthcare volunteers (CHV).
The Health Enablement and Learning Platform (HELP), delivers training to CHVs using their basic phones. The initial phase was a 12 month pilot to train 318 CHVs. The HELP system works using the basic text and audio features of the CHV's cell phone, delivering content through a scheduling and USSD system. The pilot generated positive results with the average successful pass rate being 86% across topics.
India
India is famously a second-world country where vast portions of the population live in abject poverty, yet the country has also a sizeable middle class, and as well as its fair share of Dollar billionaires.
So e-learning is at once enthusiastically embraced by professionals seeking to improve their credentials, and the online training industry is one of the fastest growing in the world; but also faces challenges in an education sector that in many cases is staggeringly underequipped to empower and educate the vast majority of Indians.
Zaya Learning Labs
Zaya is a shining light in the Indian blended learning landscape, and is registered as a non-profit education provider. Having won a number of awards for their technology initiatives, they position themselves as an app-enabled after-school blended learning institution.
They have developed a number of apps for teaching English and Maths, specific to the Indian educational context, available in Hindi and English. They also conduct regular teacher-training throughout the region ensuring best blended learning practices. In addition, they have developed a neat WiFi router, pre-programmed with their content, and which runs for ten hours on its own battery — beaming content to any wifi enabled device. This is an amazing piece of equipment for schools without Internet, and with intermittent power.
Brazil
Brazil's education system regularly attracts attention for its under performance, in 2013 the government made the shocking discovery that nearly 18% of the Brazilian population is functionally illiterate, and even more shocking that 38% of Brazilian undergraduates are also functionally illiterate, figures which contributed to Brazil ranking 34th in the Education segment of the OECD Better Life Index — not a great place to be for the world's 9th largest economy.
To make matters infinitely worse Brazil is only just coming out of an economic meltdown, resulting in major government budget cuts: In February 2016, the Brazilian government announced over $6 billion in budget cuts including a reduction in the education budget by $400 million. This is on top of the $3.5 billion in education budget cuts made in 2015.
Amazon in the Amazon
A few years back Amazon struck a deal with the Brazilian government to distribute over 200 different textbooks via their Whispercast technology. The deal saw the books delivered to over 600,000 government distributed teacher tablets across the country, amounting to over 40 million individual e-textbooks!
Descomplica
Launched in March of 2011, Descomplica is Brazil's leading ed-tech provider, specialising in the high school market. In Brazil there is a distinct gap between high school graduation and and university acceptance, Descomplica has designed Brazilian-specific content and tools that aim to help students better prepare for that country's university entrance exams and improve their test scores. The company's extensive library of test prep materials and study guides — many of them video-based — offer a student-centric way to access the material and content they need. Similar to challenges faced in Africa with regard to mobile applications, the company also offers SMS-based study tools.
Conclusion
It is sobering to learn about the challenges of other education systems, and also perhaps inspiring to see that education technology is powerful enough to bridge even the most intimidating divides in society.
I hope you enjoyed this quick tour through ed-tech throughout the world; if you would like to hear more news about other countries' ed-tech challenges let me know in the comments section below.