One of the key ingredients of a well-rounded education is a sense of communal spirit; the ability to care about others with empathy for those who live in different circumstances and with less opportunities. The Internet is already a powerful platform that enables students and young people to connect with each other across geographic divides, and it can be a powerful way to connect with people across socio-economic divides too.
School-based social responsibility programs can be enhanced using a wonderful variety of tech applications and websites. Technology brings a whole new dimension to the act of giving and caring, and creates in many respects, a personal and direct connection with what is happening in the world, enlivening the concept that no act of kindness is ever too small.
Tech that teaches to give back: 5 tools for teachers
Let's explore a short collection of fun and effective apps and websites that teachers can use to start simple social responsibility programs in class.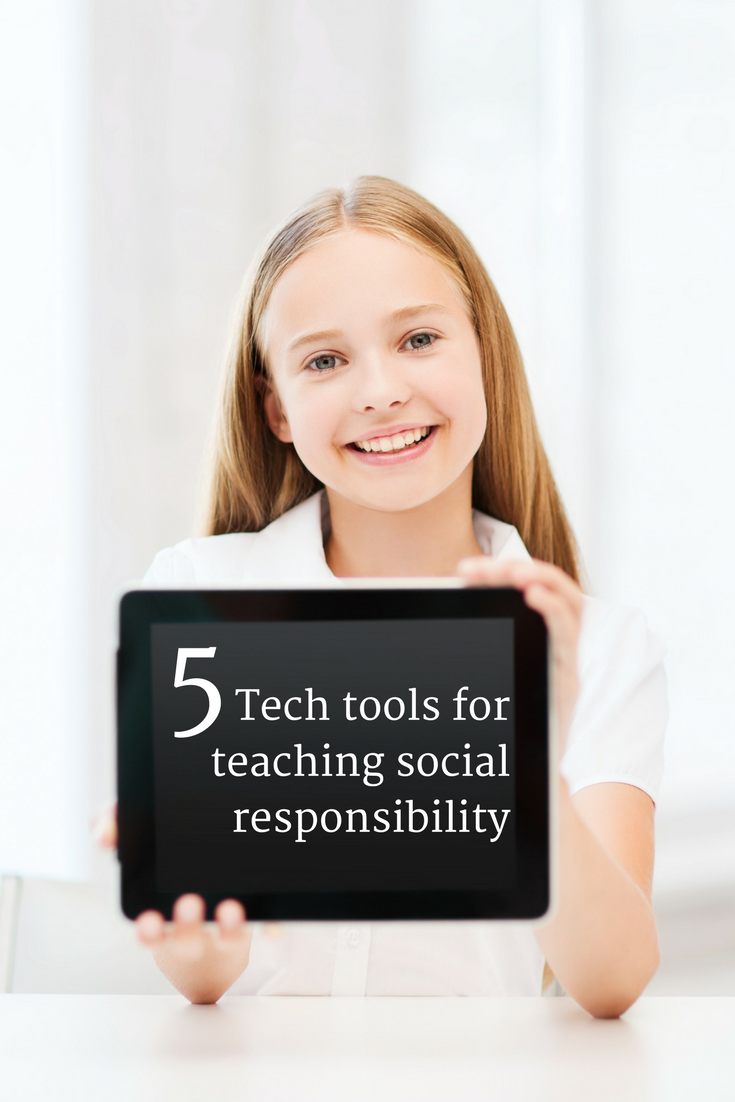 Fostering a sense of social responsibility among students has wide ranging positive impacts, and some schools choose to incorporate the practice into a school-wide doctrine of peace and fellowship that can have dramatic impacts on graduation rates, parent participation and conflict resolution. A fascinating case study is the Parkway High School for Peace and Social Justice in Philadelphia which has adopted social responsibility as their driving theme, the results are inspiring and impressive.
I'd love to hear about how you are using technology to teach your students social responsibility in the comments below.