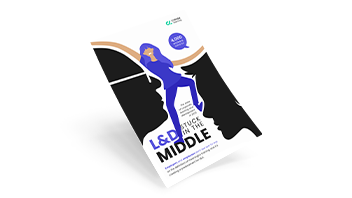 A new international survey commissioned by CYPHER Learning reveals a discrepancy in the way training is perceived: Employees crave personalized, meaningful training while leadership tends to consider training a box-ticking exercise. This is putting learning and development (L&D) in a difficult position.
The following report outlines the key findings.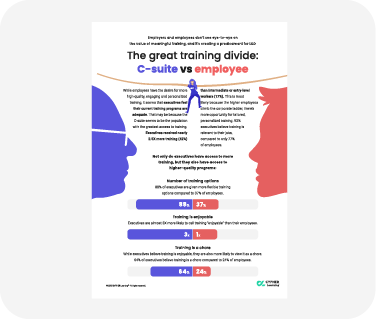 While employees have the desire for more high-quality, engaging and personalized training, it seems that executives feel their current training programs are adequate. Find out more about the training divide.
Download the infographic