Top benefits

of AWS for CYPHER customers
Hosting
CYPHER is a cloud-hosted solution that runs on Amazon cloud - designed for fault-tolerance and resilience. CYPHER has copies hosted in more than one Amazon data center with automatic failover support. Daily backups are automatically performed for disaster recovery, and these backups are stored in multiple locations for extra redundancy.
Scalability
AWS enables CYPHER to scale up and down its computing resources based on demand and traffic, ensuring customers have uninterrupted access to the CYPHER platform.
Security
AWS provides advanced security features to help protect customers' data and prevent unauthorized access to the CYPHER platform.
Partnership
built for customers
Partnership goal
Help business and academia optimize their learning and development processes and improve overall organizational performance.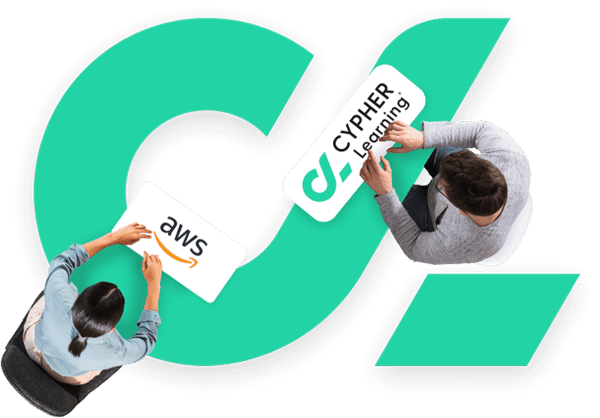 Are you ready to see CYPHER Learning in action?