Integrate your favorite tools
Use apps and tools directly from the platform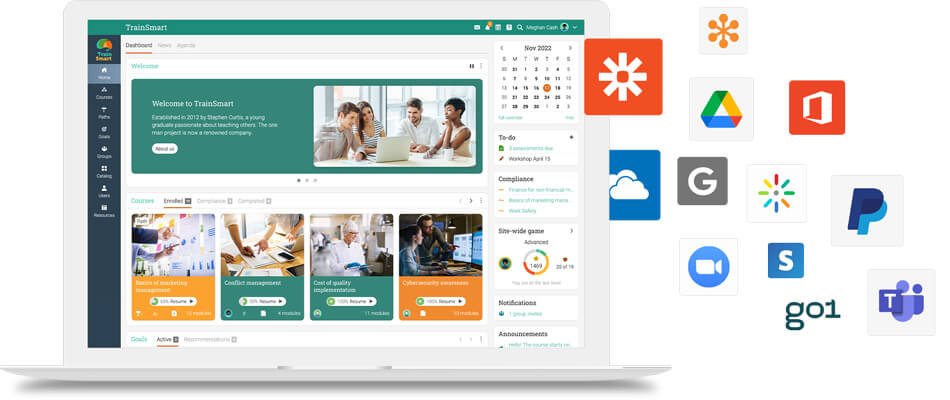 Connect third-party apps and tools
We integrate with the most popular and useful systems for training such as Google Drive, Google Workspace, MS Teams, Microsoft 365, OneDrive, Zapier, GoToMeeting, Zoom, PayPal, Authorize.net, Stripe, Go1, Kaltura, and xAPI. We also regularly add new integrations based on user feedback.
API
We provide an API that allows users to access most of the information in our system, as well as perform actions such as creating accounts, enrolling learners, etc. You can use this API to provide a feed of information for use by other systems. You can create custom integrations with third-party systems using our API.
App Center
Our App center allows you to enable and disable features based on your organization's needs. Each app is easy to install and configure. Check out our full list of integrations.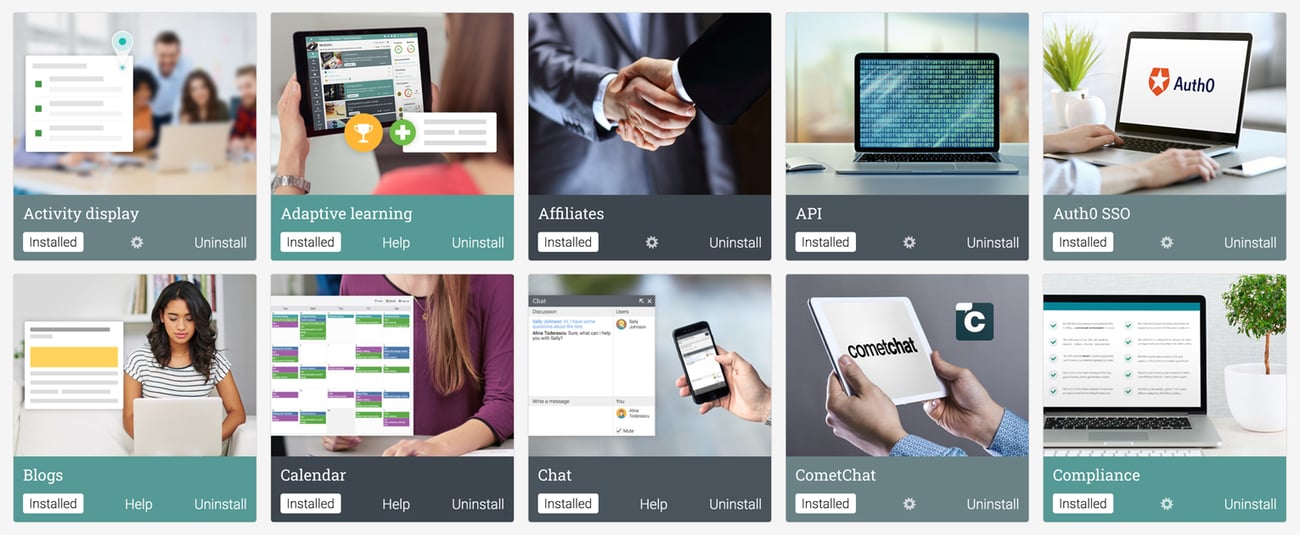 Standards
We're compliant with the most important industry standards such as LTI, CCF, SMTP, LDAP, SCORM, H5P, and QTI.
Our clients who are using CYPHER Matrix really enjoyed their online teaching/learning experience. We were also able to incorporate our materials easily with the system.
CYPHER Matrix has helped us reach new audiences with online learning.