Gamify learning
Engage learners using gamification
Create fun games
Make learning fun and competitive with gamification by creating games where learners can earn points and badges for completing tasks during course activities.
Set up game levels
You can create levels for games and define how many points are required to pass each level.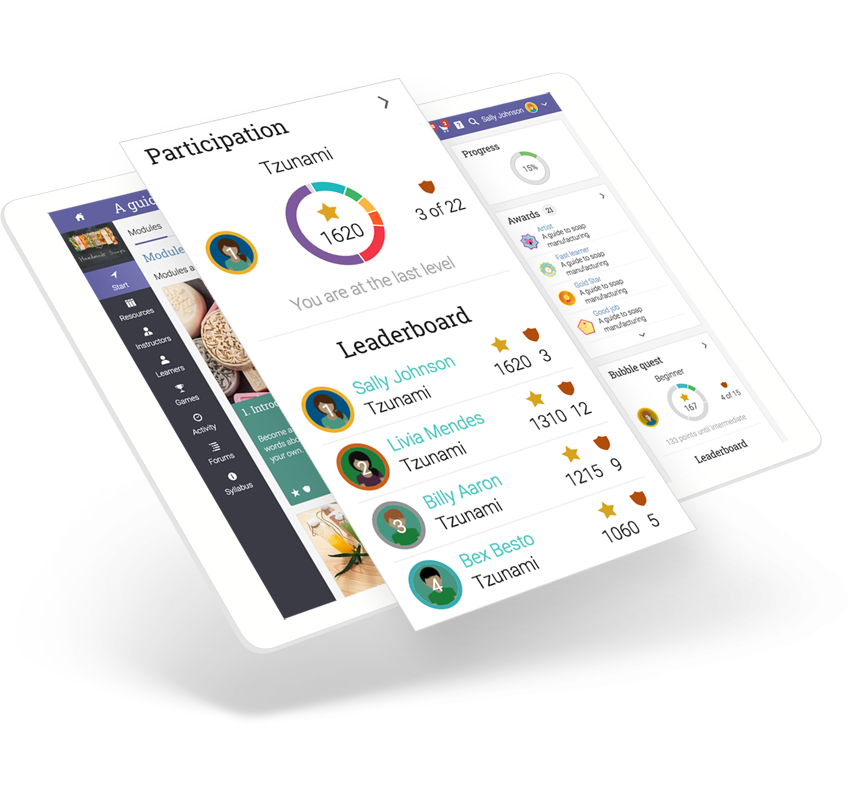 See game progress on leaderboards
Learners can see their progress in games on leaderboards, as well as the number of points and badges earned so far. Learners can also see the rankings of other game players.
Choose the type of game suited to your training
You can add games for courses or games that allow learners to gather points and badges by completing site-wide activities. You can also add more than one game per area, for example a course can have multiple games.
Site-wide game

Course game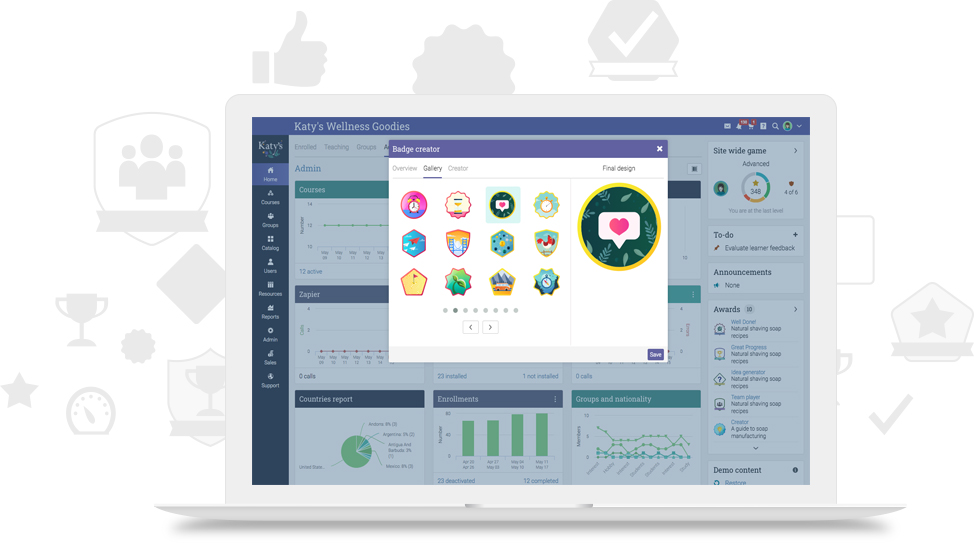 Get creative with badges
Award badges to learners as incentives to encourage great results. You can upload badges or create your own with custom shapes, images, text, and colors.