Easily administer your site
Manage all aspects of the platform from one location
Resources catalog
Store, manage, and share any type of resource. Use resources such as certificates, files, web resources, and badges to enrich your course content.
Policies
Configure a wide range of site-wide policies and set policies for each account type. Define which features are enabled and what information learners can access. Create policy documents that can be used as cookie or privacy policies that users must accept before using the platform.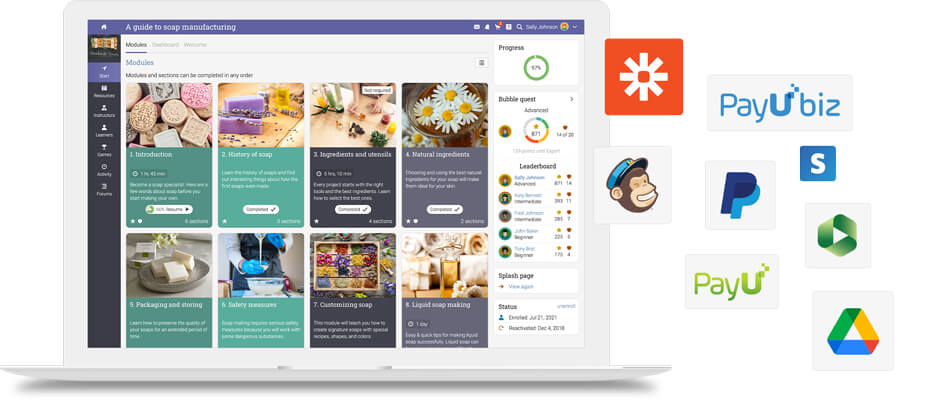 Integrations
We integrate with the most popular systems such as Google Drive, Zapier, MailChimp, PayPal, Authorize.net, Stripe, PayUbiz, and PayU Latam. Our App center allows you to enable and disable features based on your needs. Each app is easy to install and configure. Check out our full list of integrations.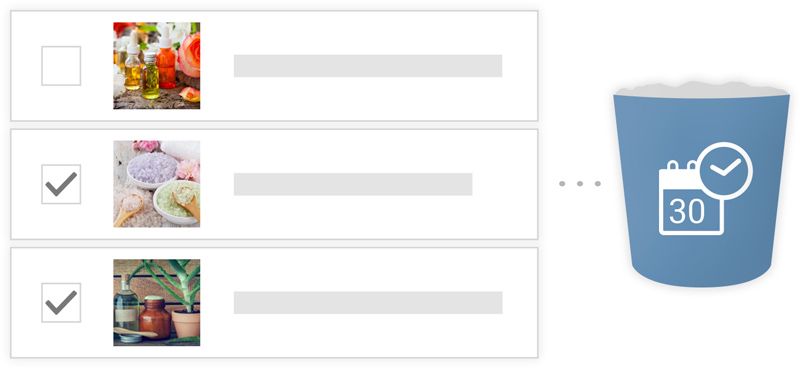 Trash can
Deleted items such as courses, modules, and resources can be recovered from the Trash can. You have up to 30 days to restore items before they are permanently deleted.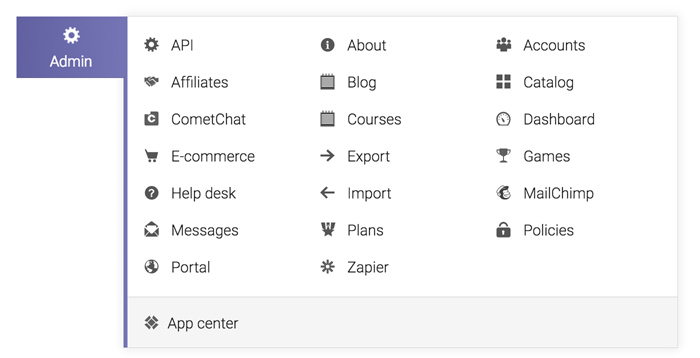 Admin menu
It's simple for a single person to administer a large site because all options are available via a single pop-out menu, and each feature has full online help.
Accounts
We provide a wide range of accounts such as super admin, administrator, instructor, learner, and affiliate. You can choose the prefered way of creating accounts such as using a form, self-enrollment, or email invitations.