Create engaging courses
Everything you need to build beautiful courses that your learners will enjoy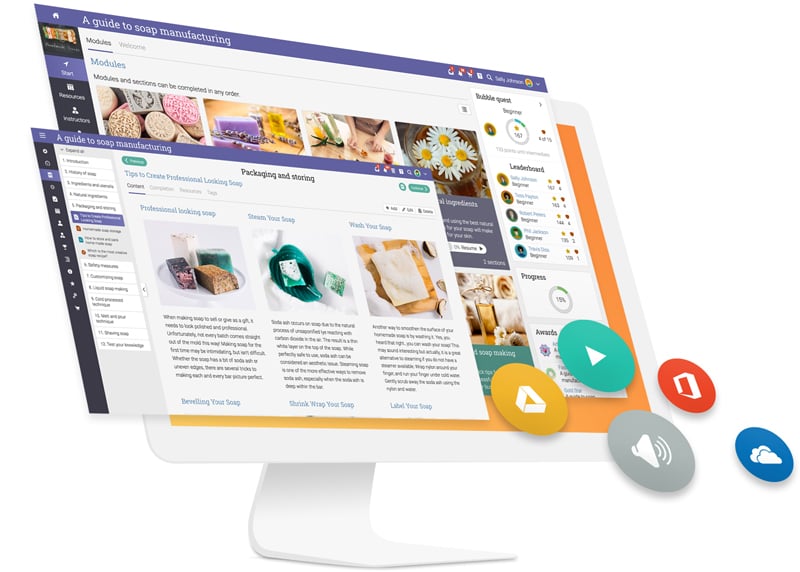 Easily build online courses
Create engaging courses fast and without any technical knowledge using our built-in content authoring tool. Embed any kind of content and media including audio, video, Office documents, and Google Docs.
Award custom certificates
Create your own certificates and award them automatically when learners complete your courses. Associate a certificate with a PDF version that can be downloaded and printed. Share certificates with users using our resources library.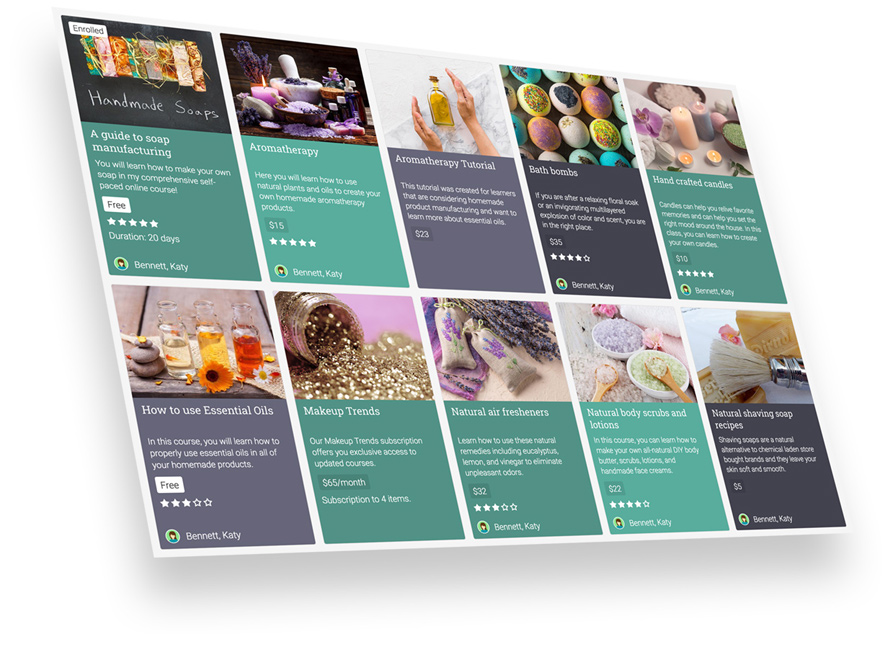 Display courses in a graphical catalog
Showcase your courses to learners using the course catalog. Each course has its own overview page with important details such as the course description, a content outline, certificates, and more.