Human connection
We make it easy for users to connect with each other
Built-in messaging
Easily communicate using our messaging system that includes bidirectional email integration, so you can receive messages via email and respond via email as well.
Click to chat
Use the click to chat feature to instantly connect with other users that are online at the same time in the platform.
Add users as friends
Allow learners to make connections with users by adding them as friends. They can see which friends are online and chat with them to collaborate on projects.
Chat rooms
A chat room allows a group of users to exchange text messages in real time. Courses and groups have their own private chat rooms. You can also initiate a chat directly with a user if they are online.
Forums
Instructors and learners can discuss various topics in courses or groups using forums. Discussions are threaded so it's easy to follow a conversation.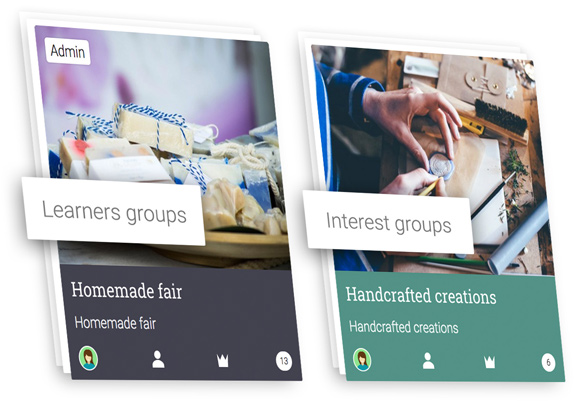 Groups
Groups are a great outlet for sharing resources, ideas and boosting collaboration between learners and instructors. They can be used for training, company events, group projects, and ad-hoc collaboration.