AI 360 with CYPHER
Copilot
AI-powered
tool

. World's

first

.

AI 360 with Copilot on the CYPHER platform accelerates the creation of competency-based, gamified, courses, with assessments and reporting in minutes - laying the foundations for personalized learning at scale.
Let's get a few things straight. CYPHER Copilot is a powerful tool - a world first that will forever change the way you teach and train. It is an AI-powered tool designed to help people, not replace people. After all, it's called Copilot, not autopilot. We take a 360 degree approach to AI, a strategy that is thoughtful, purposeful, and puts people first. With CYPHER Copilot, supercharge your training and teaching experience. Build multimedia, gamified, skills-based training with assessments in under 10 minutes and for under $10 per course.
See

CYPHER

Copilot

work its

magic

Graham Glass, CEO, demonstrates the power of CYPHER Copilot. See how Copilot takes care of the tedious aspects of course creation while adding dynamic, engaging, and gamified learning elements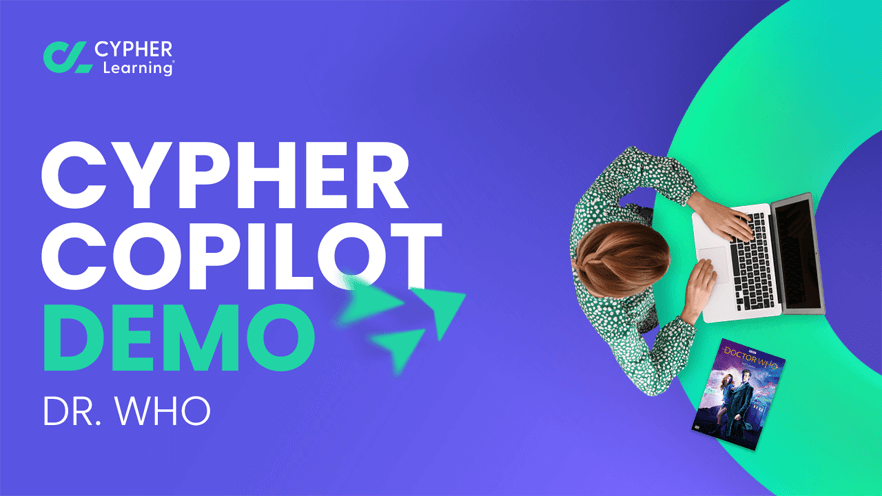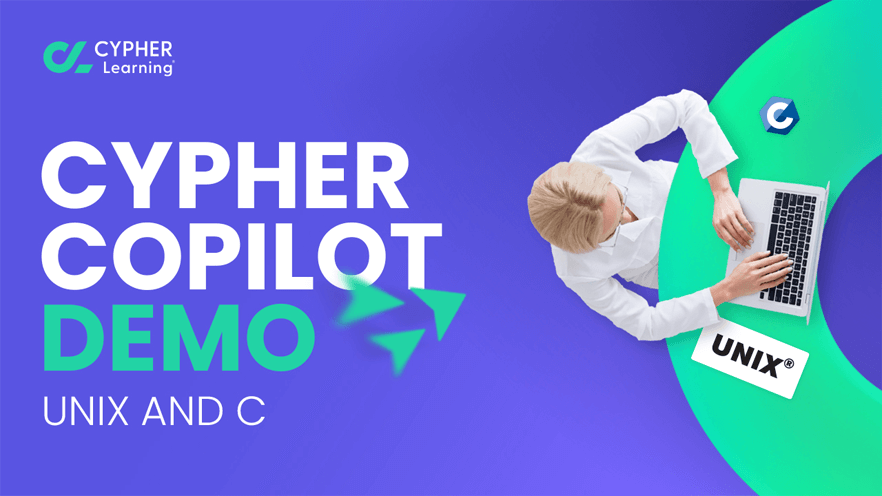 CYPHER Copilot
ROI
From 430 hrs to 10 minutes!
From $15,000 to $10!
On average, a 10 module course can take 430 hours or more to create at a cost of around $15,000!
See how CYPHER Copilot can massively reduce course creation costs in our infographic below.
Create a
whole

course or

parts

It's up to you

Gamified. Personalized. Multimedia.
In under 10 minutes

Do all this and more with CYPHER Copilot:
Comprehensive course creation. Copilot can help build every part of a course! From course outlines to course content. From quizzes to essay questions. From rubrics to gamification. Ask Copilot to build the whole course or just parts - it's up to you!
Accelerated curriculum and course design, including course outlines, descriptions and content in over 50 languages. Copilot enables the generation of an entire course in minutes, allowing the selection of materials that reflect individuals' style and objectives in a fast and cost-effective way.
Targeted assessments to track learner progression and identify gaps, including rubric creation and question banks. Copilot helps trainers and educators to automatically generate detailed quizzes, games, and assessments to help evaluate learner progress.
Embedded gamification to increase learner engagement. Copilot gamifies courses to bring development to life and inspire learners, improving information retention and understanding to deliver better outcomes.
Competency creation. Copilot eliminates the tedious process of competency-based learning. Let Copilot generate and map the competencies for you. Copilot enables organizations to generate competencies, create courses that align to those competencies, along with question banks and assignments that automatically align with those competencies - right down to the question level.
What
Brandon Hall Group

says about CYPHER Copilot
"Personalized learning is a must for the modern learner. The challenge for organizations has been creating personalized learning at scale. Creating competency-based learning is very time-consuming. Adding to the challenge is the rapidly changing work environment, which asks for this type of learning on demand. Copilot cuts through the challenge and unlocks the ability to create competency-based learning at scale and at the speed of business."

"Copilot leverages AI to remove all the heavy lifting in creating engaging multimodal learning that inspires learners. Copilot is also simple and intuitive to use, making the acceleration of content development a straightforward process. Copilot is a tool that should be used by every Learning and Development professional."
Michael Rochelle
Chief Strategy Officer and Principal Analyst, Brandon Hall Group™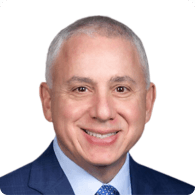 Yes,

Copilot can
Build a competency-based, multimedia class in your language...

Faster than you can brush your teeth.
This is the
beginning

, not the end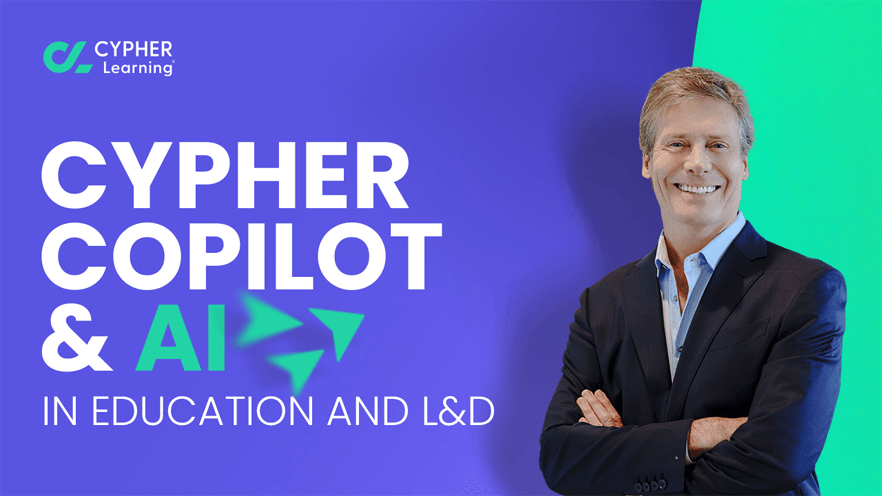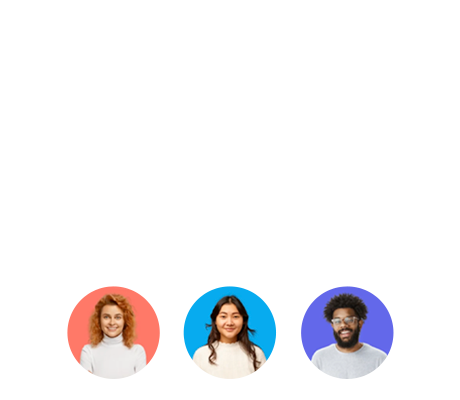 CYPHER Copilot takes care of 80% of the work required to design and curate courses, competencies and assessments, meaning teachers and trainers can focus their attention on the final 20%. The final 20% needs: human intelligence, validation of content and the overall learning experience. Afterall, it's called Copilot, not auto pilot.

Ask yourself, how much time you can get back to teach and train if you had CYPHER Copilot?
Customers experiencing Copilot's magic
What can CYPHER Copilot
help

you

create

today?

Copilot can create the entire course or parts of a course…in 50+ languages! Copilot can help with any or all of these learning experiences. It's up to you. Here's the 80% that Copilot delivers…
X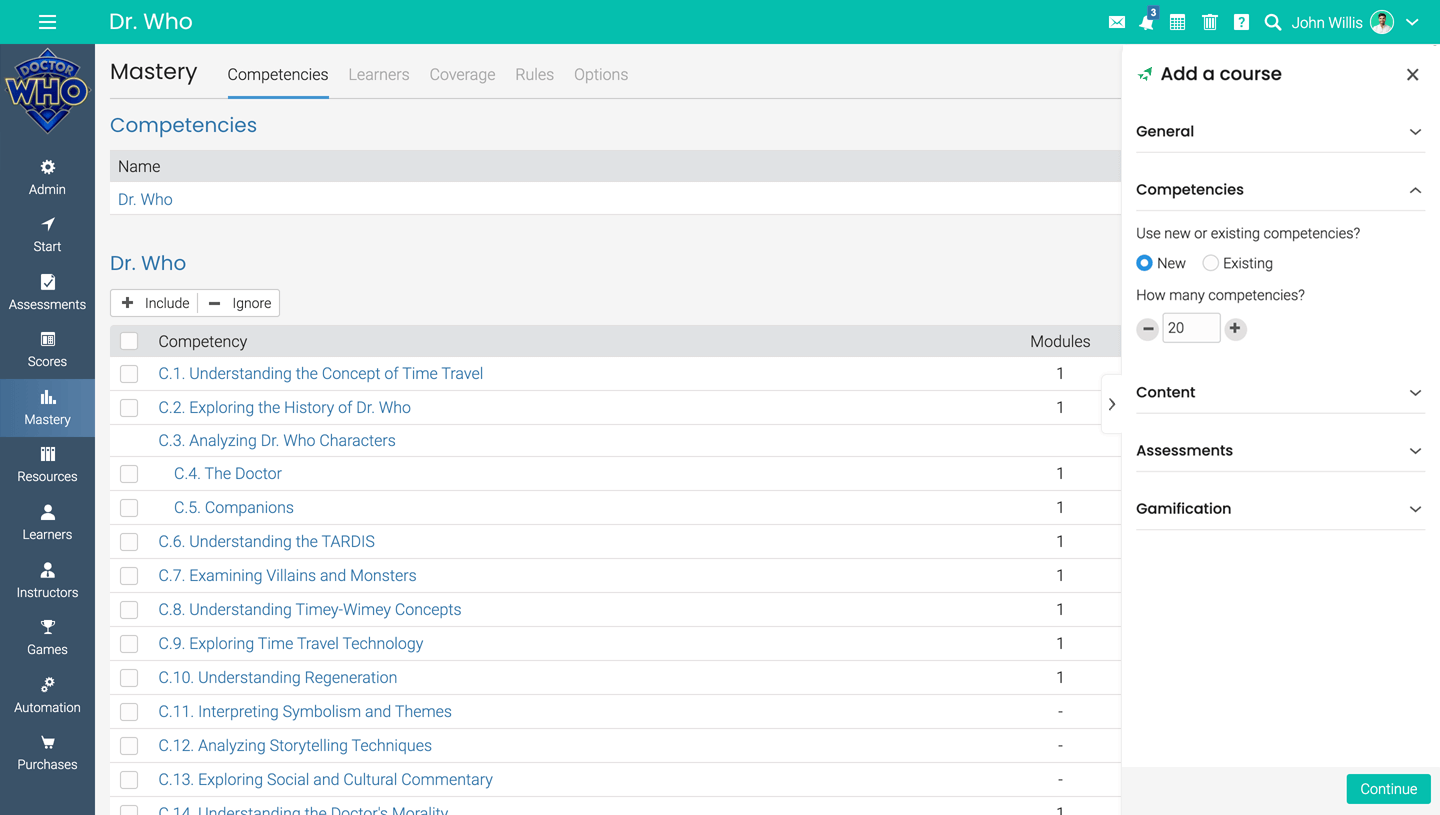 X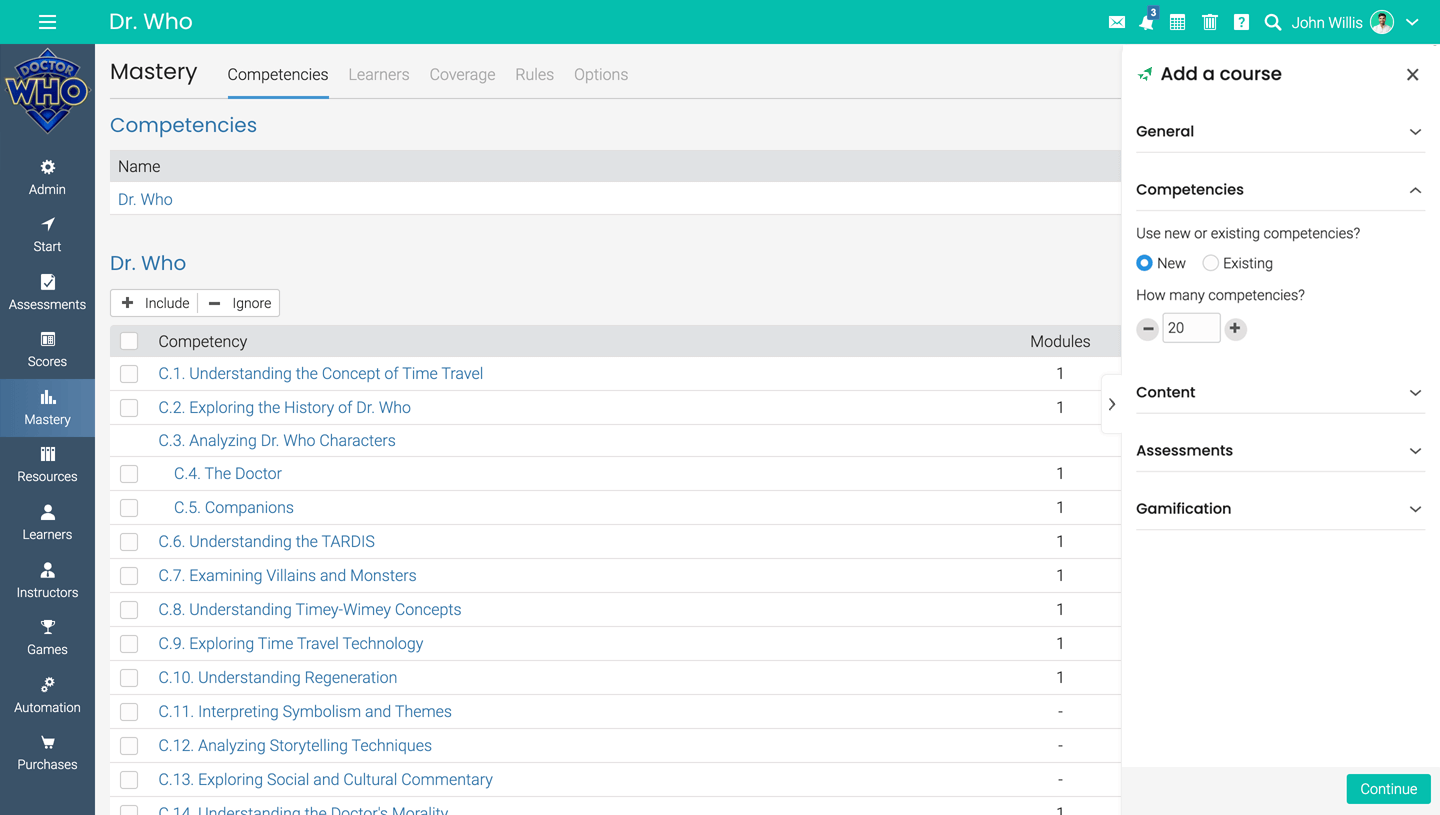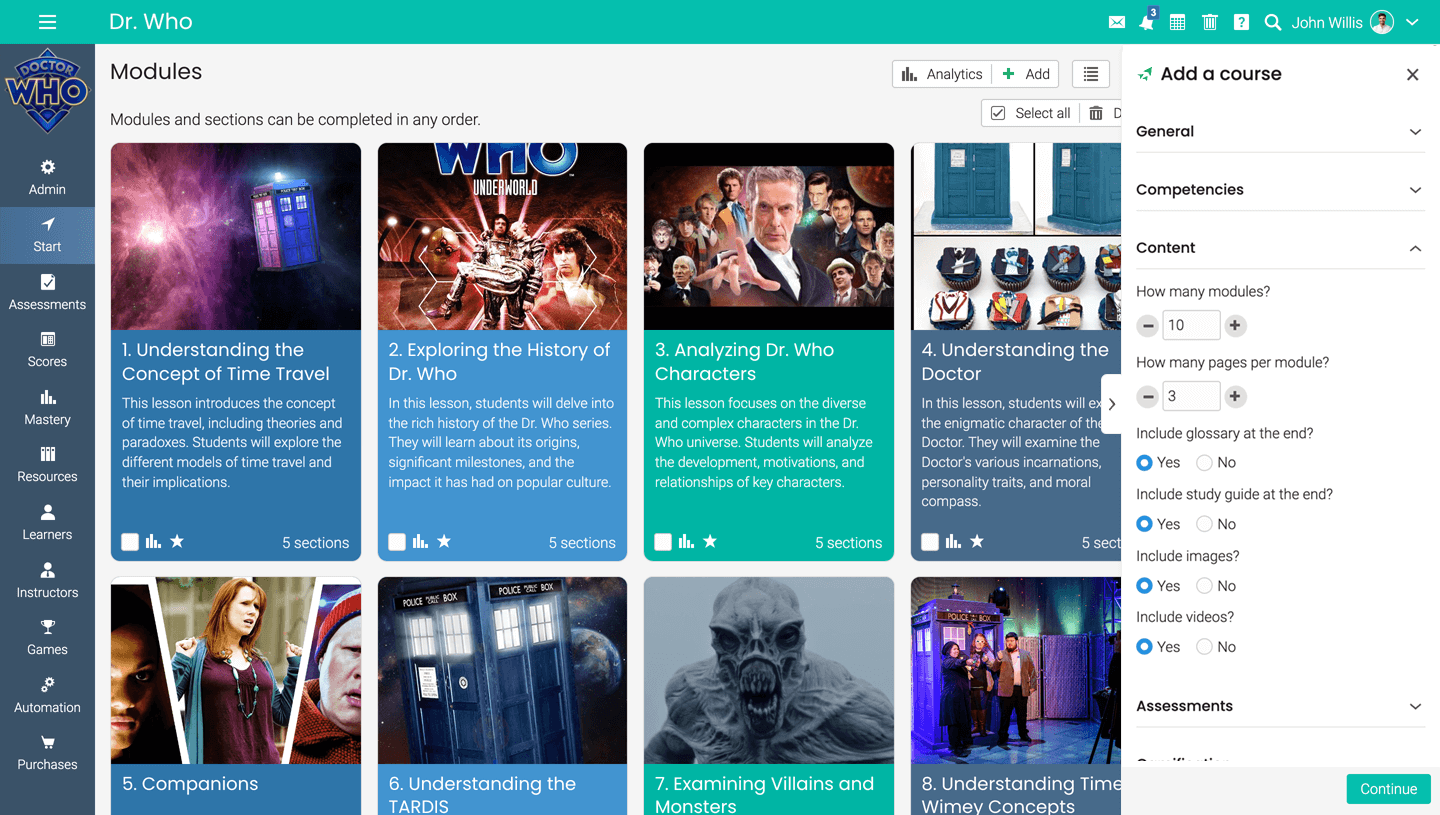 X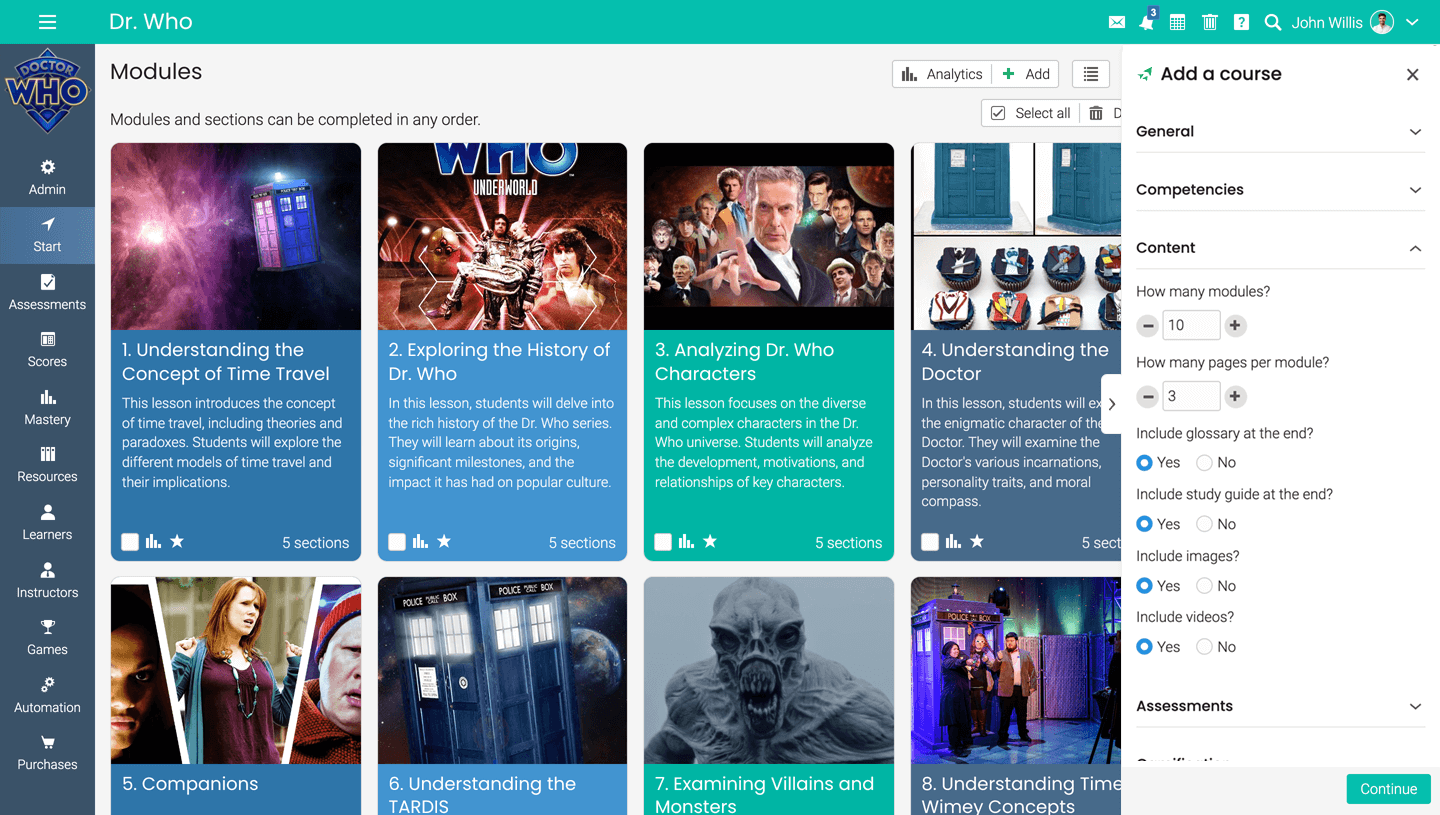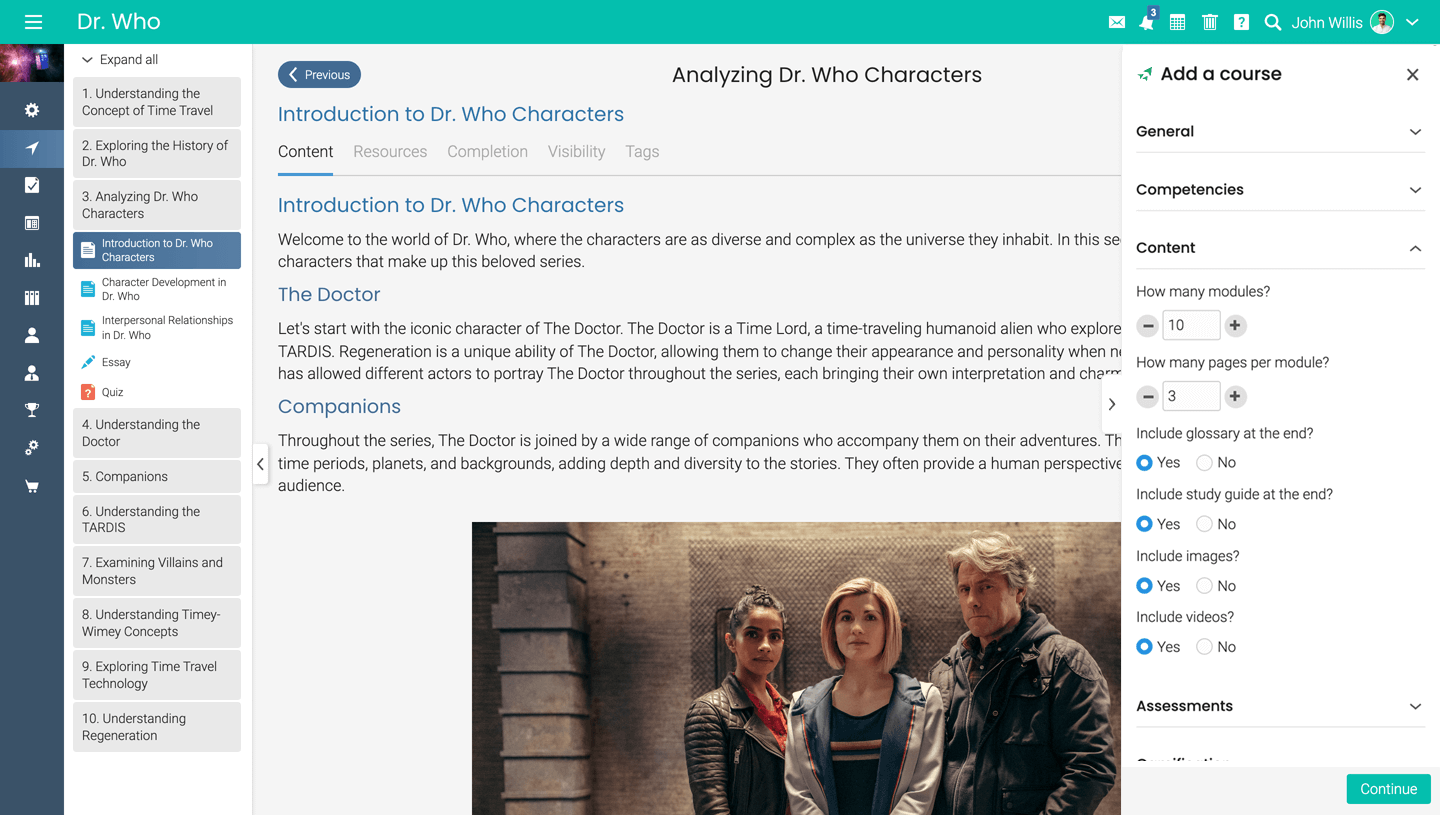 X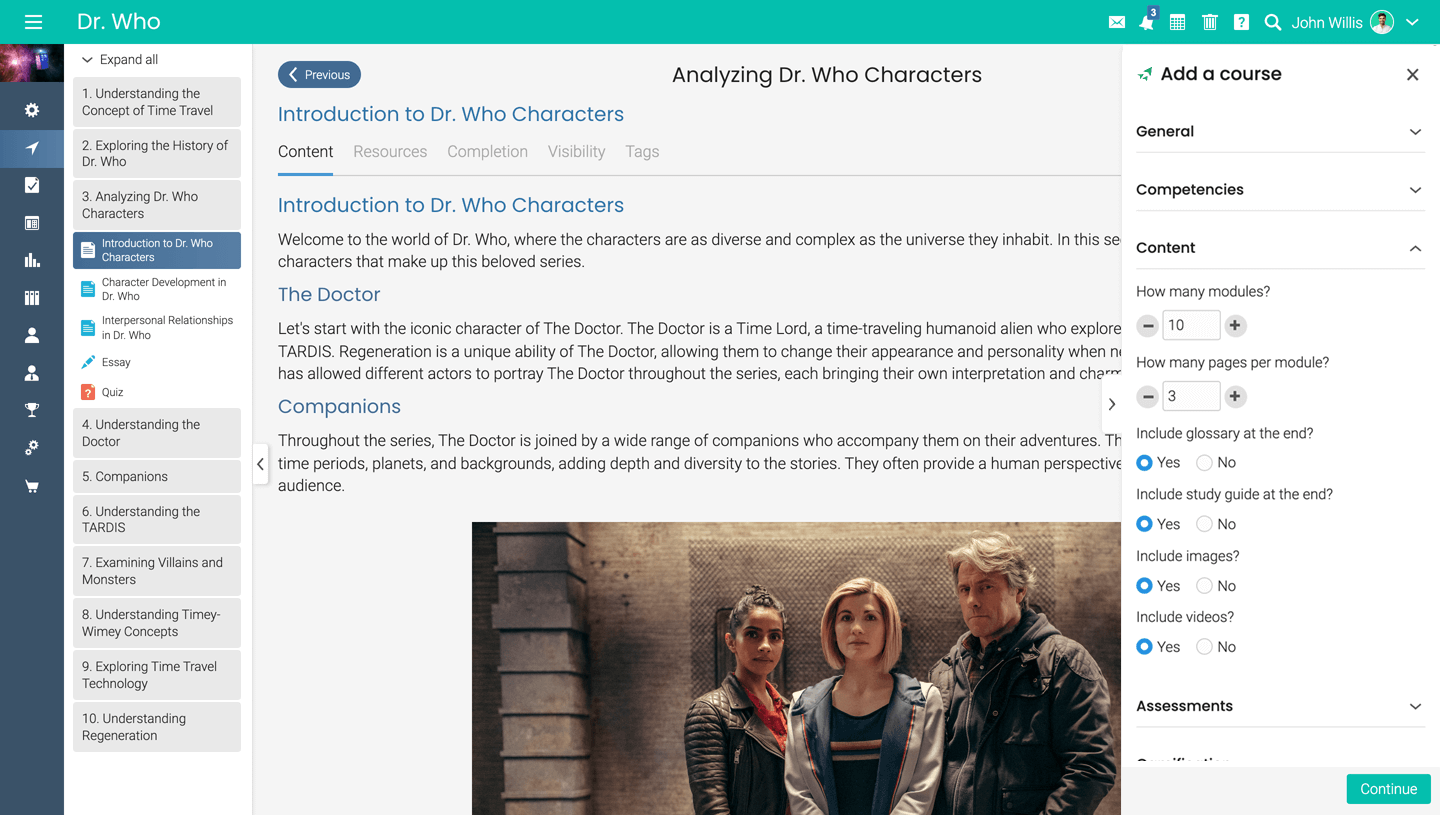 X
X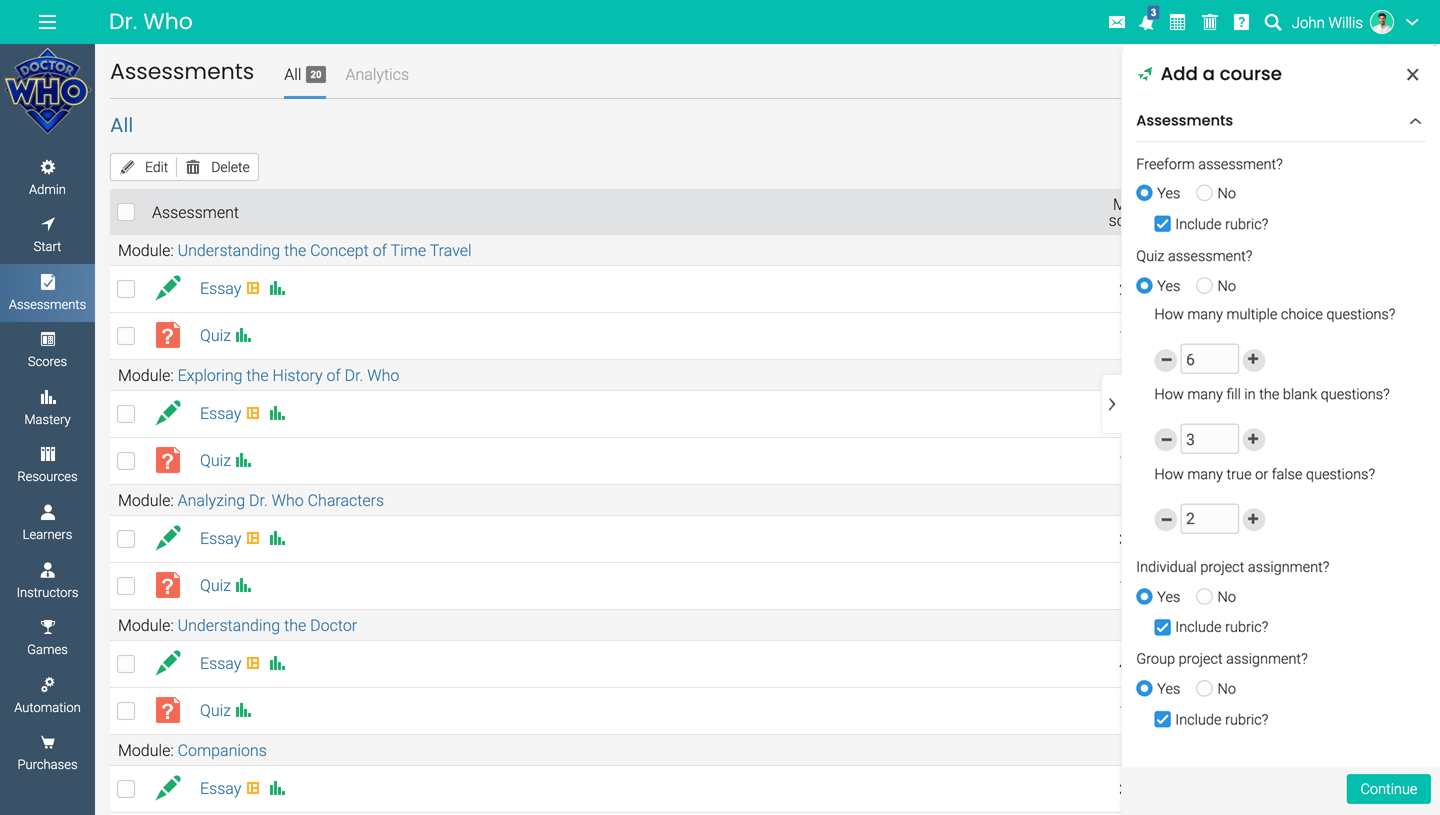 X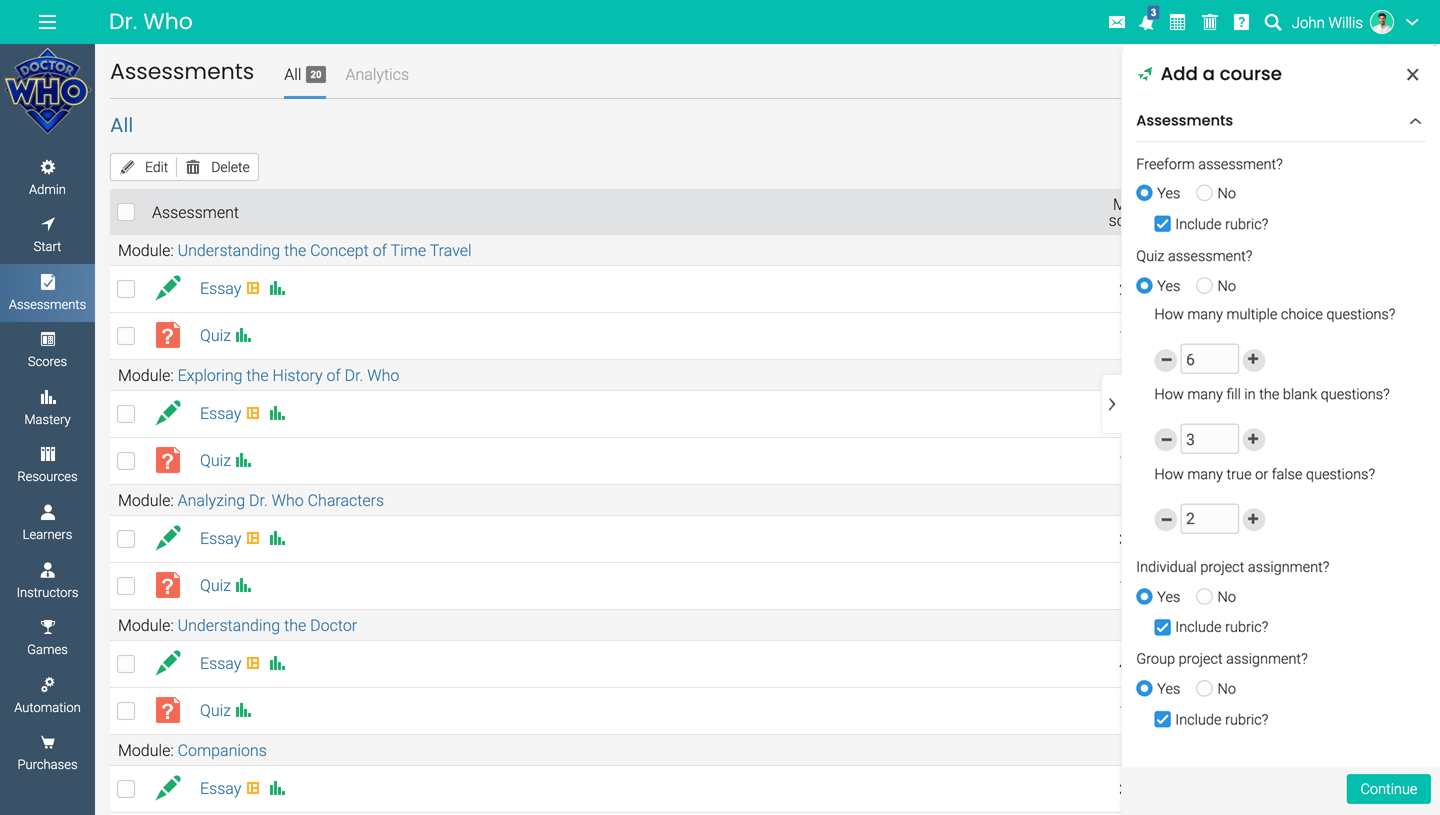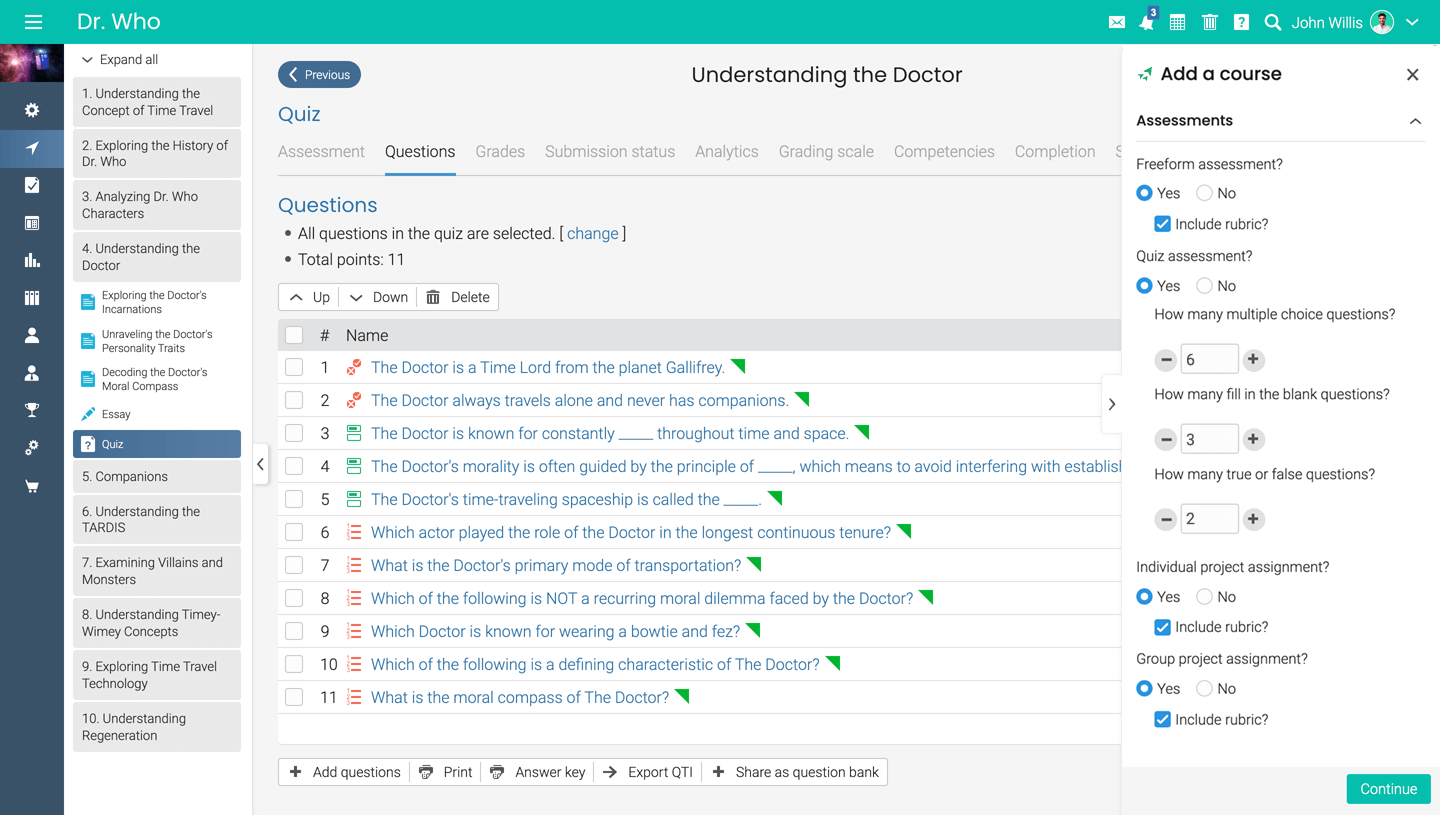 X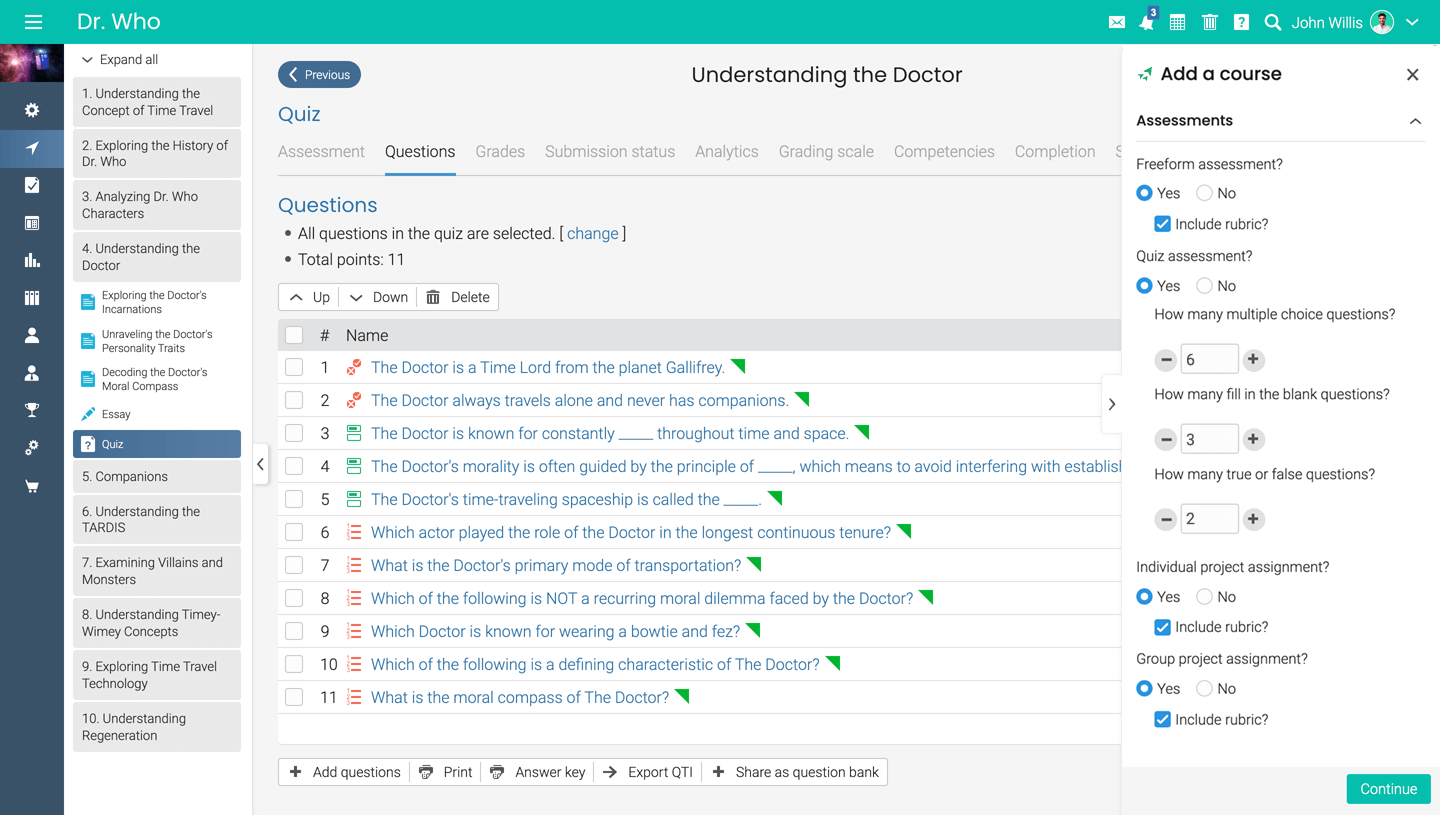 X
X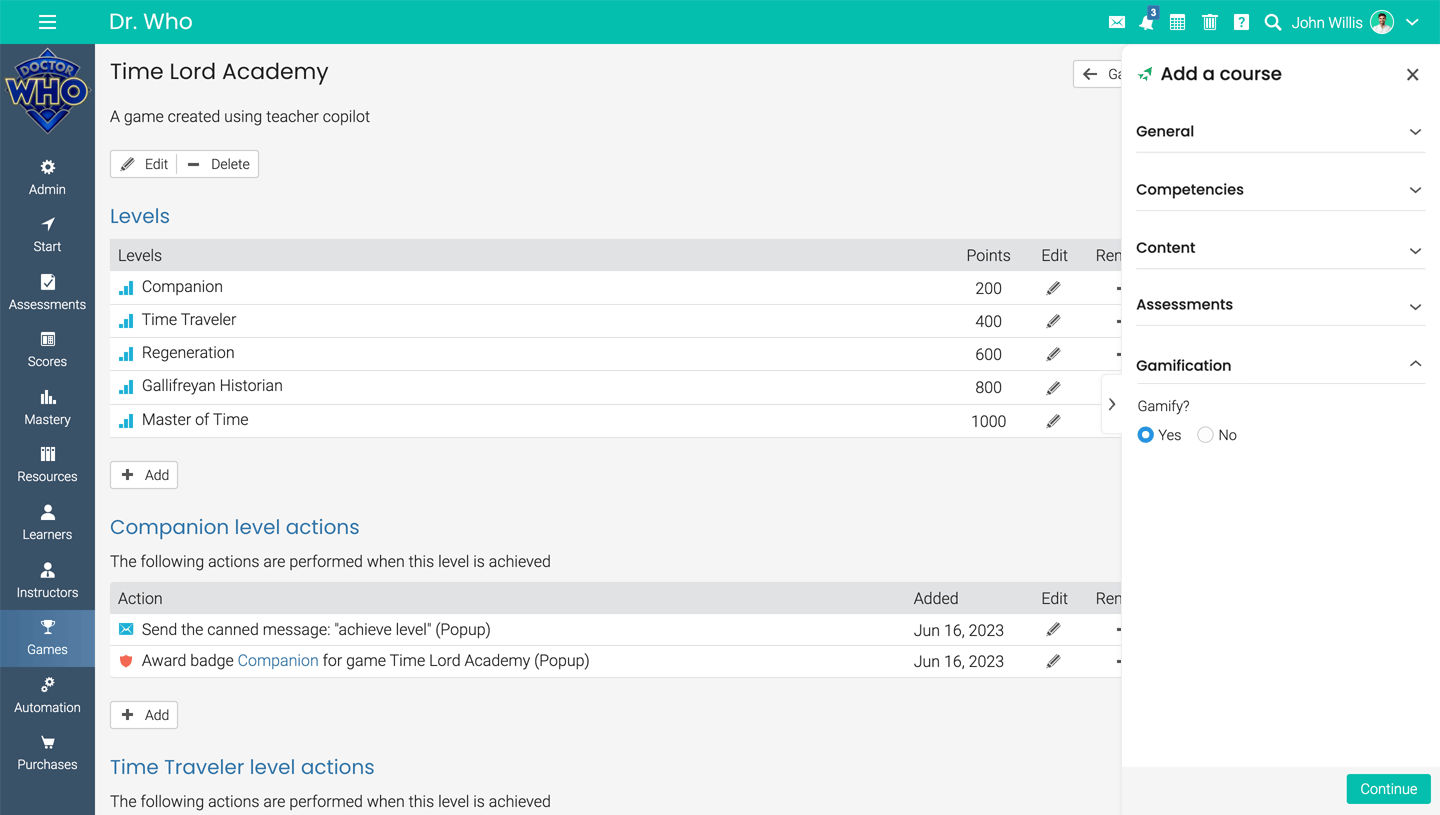 X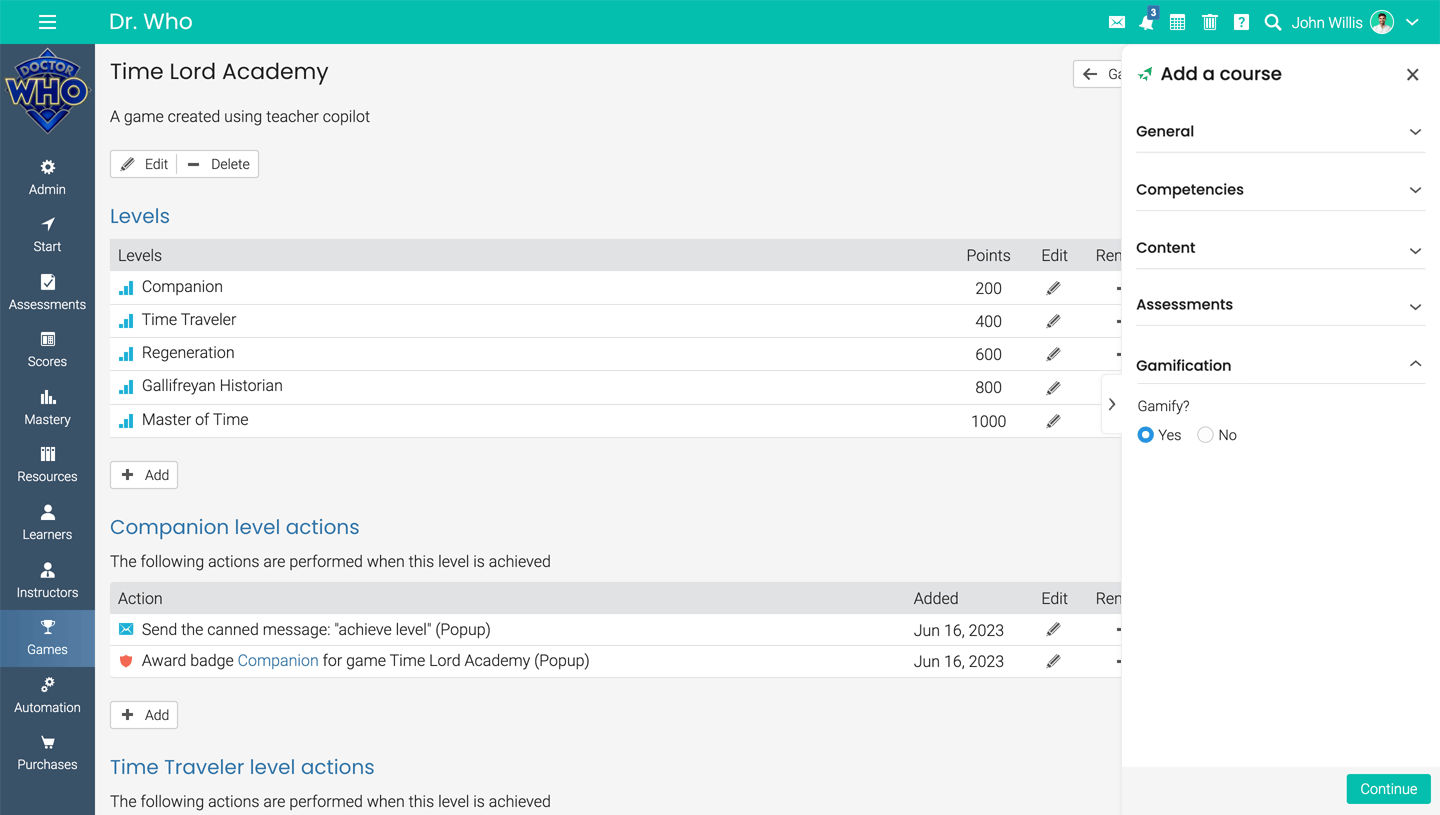 CYPHER can feed your hungry LMS
CYPHER can be an LTI consumer like other LMSs, but is unique since it is also an LTI provider. Publish content within CYPHER to any LMS platform (Canvas, Blackboard etc.) that supports LTI.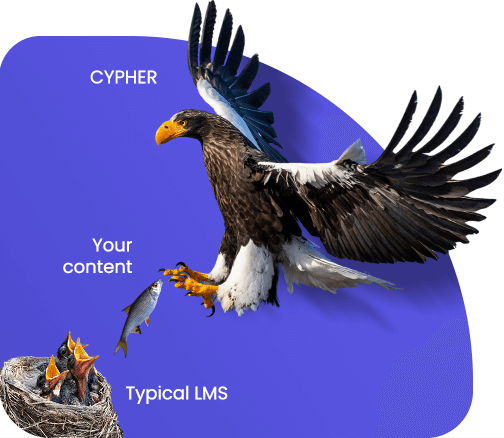 Frequently asked questions
How long does it take to create a course with CYPHER Copilot?
We are currently seeing an average of 5 to 10 minutes to create a comprehensive course including assessments, gamification, competency, and more. Though CYPHER Copilot can get 80% of the mundane work done in minutes, the final 20% still needs human intelligence to validate the content and overall learning experience. Afterall, it's called Copilot, not auto pilot.
What type of AI does CYPHER use?
We use a variety of AI technologies. At CYPHER, we take a holistic approach called AI 360 - a thoughtfully guided and purposeful packaging of AI to benefit everyone involved in the learning experience.
Why not just use ChatGPT?
If you used ChatGPT this is what you would need to do for a single course with the assumption that it would require 150 inquiries to use ChatGPT to create a course.
Identify the 150 inquires (questions) you need to ask ChatGPT
Ask ChatGPT 150 questions
Consolidate all the responses
Put the responses in a course template
Remaining steps are manual such as formatting, gamification, assessments, competencies mapping, and rubrics mapping.
So while useful to get base content, that is ChatGPT where it stops.
Do users need to be trained on AI?
No. Copilot is guided and meaningful with AI-packaged up behind the scenes. You don't need to be trained on how Microsoft Word works, you just need to know how to use it. Right? Same for Copilot.
What makes CYPHER different from other LMSs once they start using AI?
It's real - this is NOT a BETA release.
Copilot took on the hard stuff - not just creating a slide or two with a picture or creating a course outline which can be done by ChatGPT by itself.
Uses and will continue to use the latest AI technology that is purposefully defined and developed for meaningful use cases.
I already have an LMS. Can I still use Copilot?
Yes! Using the LTI standard, CYPHER can embed courses into any other LMS that uses LTI. This means you get more than just beautiful course content. You also get engaging and comprehensive gamification, assessments, competencies, reporting and measurement when using the CYPHER platform. See more about LTI.
Will this integrate with my existing ecosystem?
Yes! We have enterprise-class integration capabilities that make it easy. See more about integrations.
Want

to add

CYPHER Copilot

to your life?