Skills development
Guiding your learners to upskill through intelligent recommendations
U.S News' Top LMS for Skills development
U.S. News & World Report selected CYPHER Learning as the best LMS for Skills development in 2023. They praised CYPHER's competency-based learning, intelligent recommendations, human-centric approach, custom learning paths, automation, and more.
Set training goals
Instructors can add competencies or jobs as learning goals for learners to improve their current skills or build new ones. Instructors can also allow learners to add their learning goals.
Set competencies
Associate competencies with learning content and resources that will help your learners master goals, such as courses, groups, jobs, and resources. Align content and assessments with competencies, then see a coverage analysis of how well your course covers them.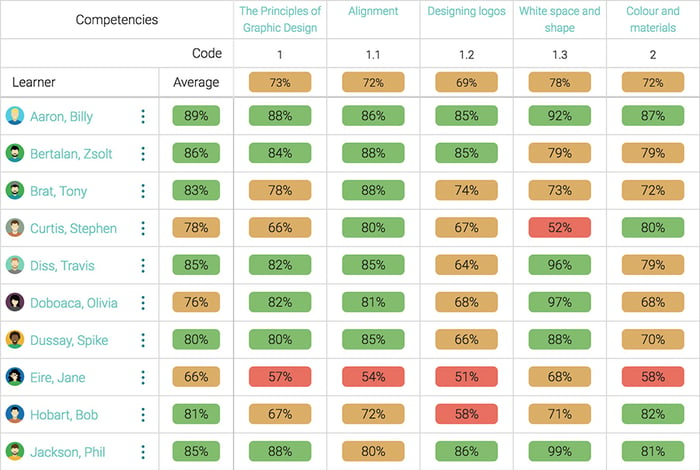 Mastery grid
Track learner progress on a competency-basis and get a detailed view of how learners are understanding the concepts. Easily see mastery levels for all learners with the mastery grid.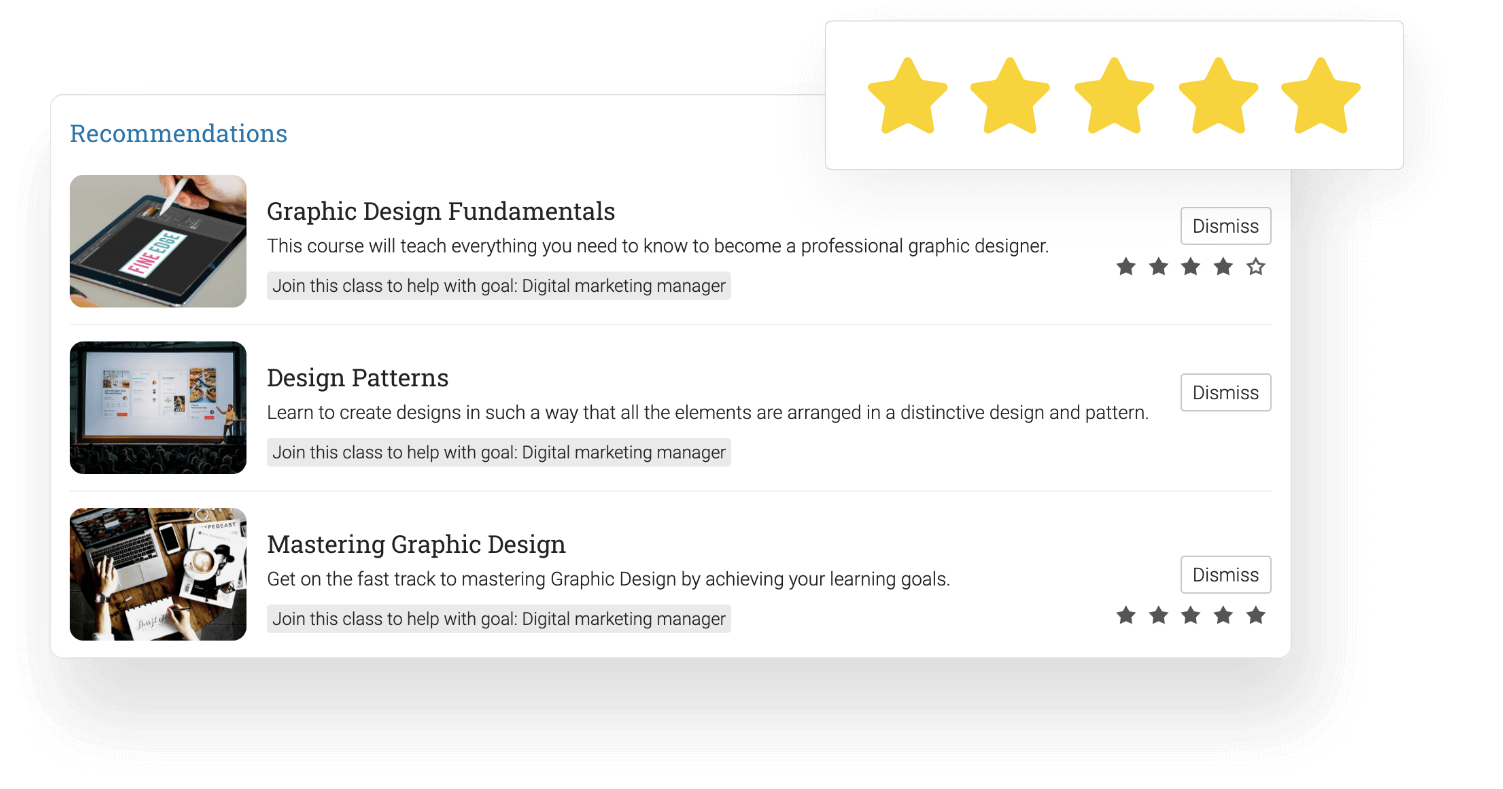 Recommendations engine
Our platform provides recommendations to learners on how to achieve their goals in the form of courses, learning paths, groups, and other types of learning resources.
Trigger automated actions when goals are completed
Using automation, set up rules that are triggered when learners reach their goals, such as awarding badges, certificates, or sending custom notifications.
Track goals progress
Learners get an overview of the goals they are working on by checking the dashboard or their profile page. There is also an overview page for each goal they are working towards.
Q&A forum
Learners can use the Q&A forum to ask questions and get support to easily reach their active goals. Collaboration can take place at an organization, business or network level.
Since using CYPHER, my instructional practice has become more organized, and learners have access to materials and resources right at their fingertips.
Everything is so streamlined and intuitive. Learners can easily manage their classes!