Integrate your favorite tools
Use apps and tools directly from the platform
Connect third-party apps and tools
Supporting a variety of integration options based on unique customer requirements, CYPHER Learning enables organizations to seamlessly and comprehensively use the CYPHER modern learning platform with thousands of applications and services using standard and workflow integrations.
Built-in
CYPHER integrates with the most popular and useful systems including Google Drive, Google Workspace, MS Teams, Microsoft 365, OneDrive, GoToMeeting, PayPal, Authorize.net, Stripe, Go1, Kaltura, and xAPI. Built-in integrations also include third party course catalog integrations for Coursera, Go1, edX, LinkedIn Learning and Udemy that can be implemented in the App Center and rendered in the Course Catalog. 1EdTech (LTI, SCORM) are also included.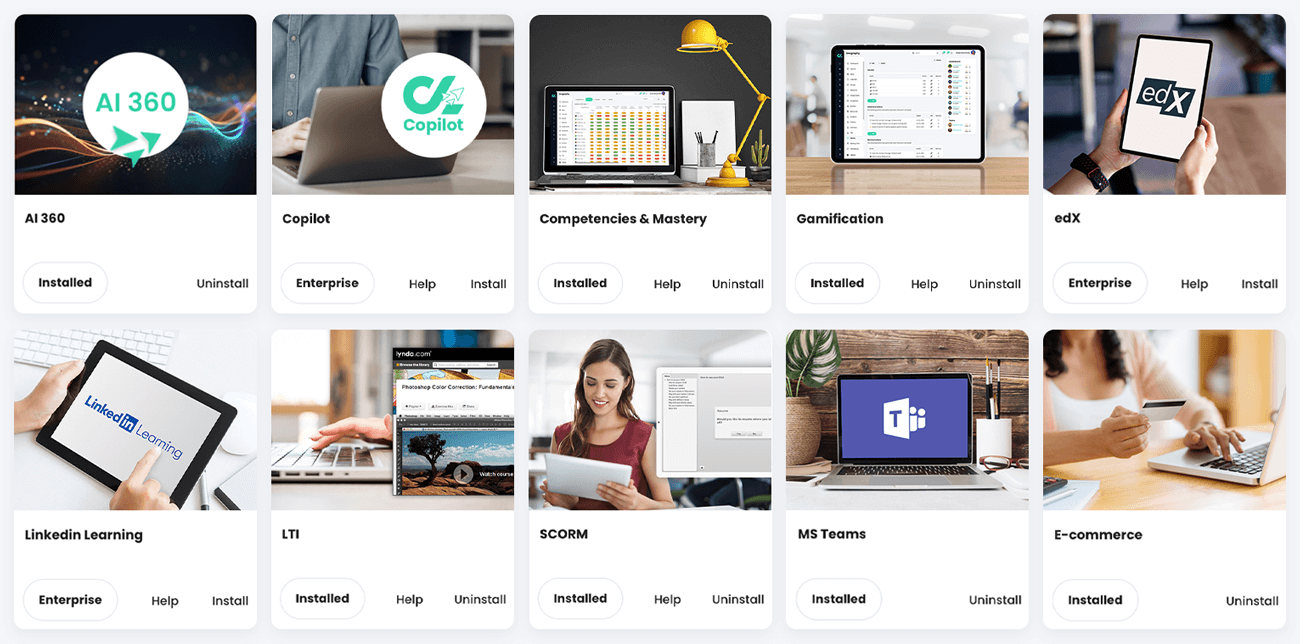 Zapier
Zapier is a popular third-party online automation tool that connects 5,000+ apps and services that simplifies integration with the CYPHER platform, automates your work and enables you to be more productive. Zapier offers both free and paid versions, with the latter offering better performance and reliability.

API
API integration is enabled through the App Center as part of the basic platform. The API allows users to access information in the CYPHER platform, as well as, perform actions such as creating accounts, enrolling learners, and more. The API can also be used to provide a feed of information for use by other systems and to create custom integration with third-party apps using this API.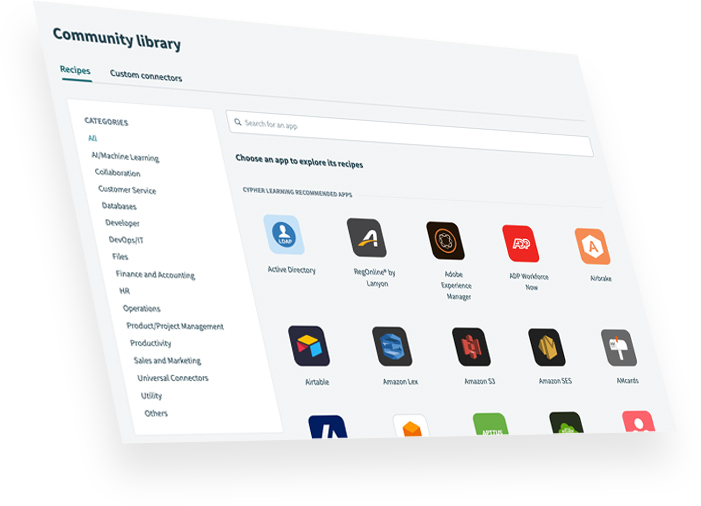 Connect by CYPHER
Connect simplifies workflow integration and enables you to seamlessly create workflows between the CYPHER platform and thousands of other enterprise applications including HRIS and CRMs. Ranging from simple actions to complex workflows, Connect workflow integrations are created with a point-and-click graphical interface and without requiring IT support or programmers to ensure that your data flows smoothly between applications based on your business scenarios.
Standards
We're compliant with the most important industry standards such as LTI, SMTP, CCF, SCORM, LDAP, QTI, and H5P.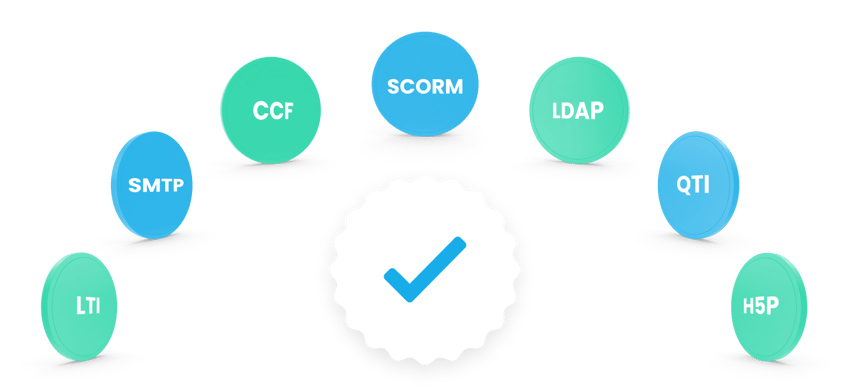 Our clients who are using CYPHER really enjoyed their online teaching/learning experience. We were also able to incorporate our materials easily with the system.
CYPHER has helped us reach new audiences with online learning.