Easily administer the platform
Manage all aspects of the platform from one location
Networking sites
Connect multiple portals into a network and easily administer them all using a single admin account. This is a great way to boost collaboration and share resources at a network level.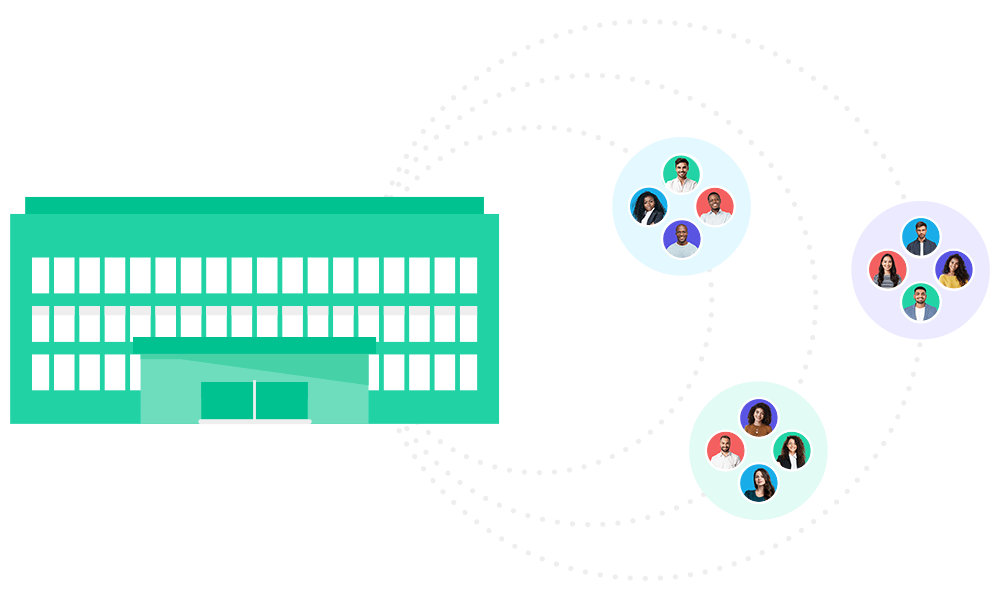 Organizations
Create organizations that represent departments in a company. Each user can be associated with an organization, which allows you to filter the content and options accessible for each group.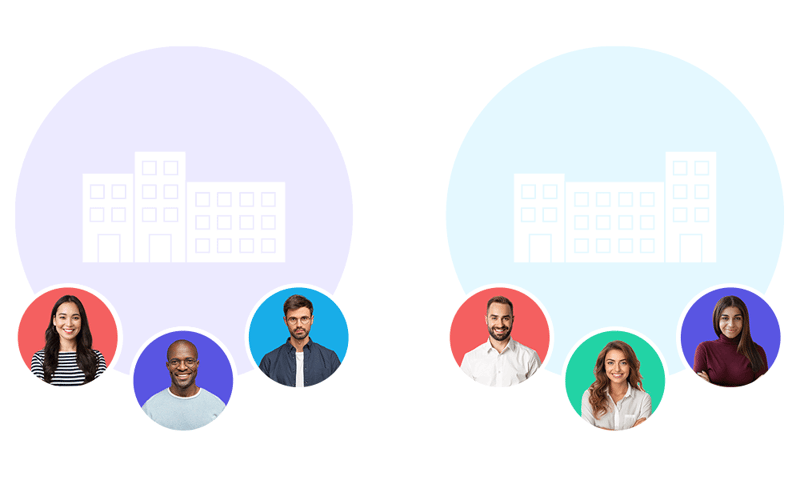 Each organization can have its own portal, set of users, and its own course catalog. You can hide organizations from each other and administer all of them with a single account.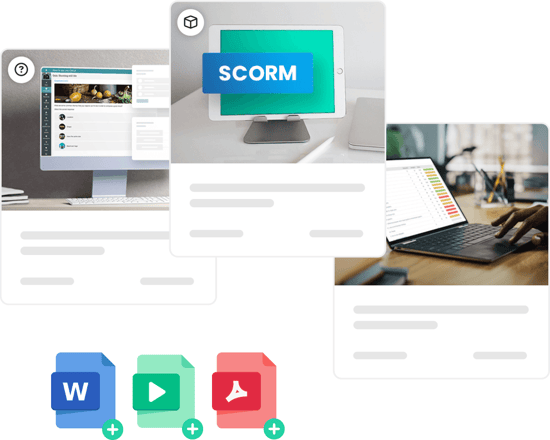 Resources catalog
Store, manage, and share any type of resource across the entire company or network. Use resources such as certificates, course templates, rubrics, files, SCORM packages and competencies to enrich your course content. You can place a resource in your private library, the library shared by everyone in your company or the network library.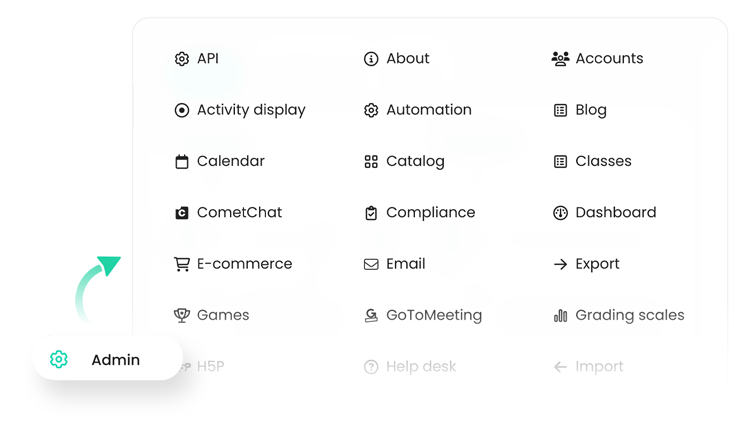 Admin menu
It's simple for a single person to administer a large site because all options are available via a single pop-out menu, and each feature has full online help.

Policies
Configure a wide range of site-wide policies and set policies for each accounts type. Define which features are enabled and what information learners and instructors can access. Create policy documents that can be used as cookie or privacy policies that users must accept before using the platform.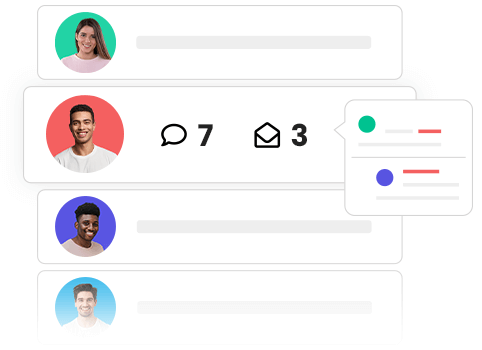 Monitor communications
Be informed about what's happening in your company and what learners are doing by browsing through all learner communications, including messages, forum postings, and chat messages. Receive daily reports of any potentially offensive communications.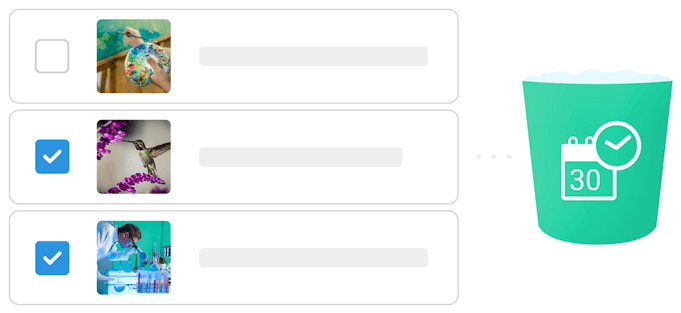 Trash can
Deleted items such as courses, modules, and resources can be recovered from the Trash can. You have up to 30 days to restore items before they are permanently deleted.
Accounts
We provide a wide range of account types such as super admin, administrator, partial administrator, instructor, learner, monitor, teaching assistant, mentor, and manager. You can choose the prefered way of creating accounts such as using a form, bulk import, self-enrollment, email invitations, LDAP synchronization, or API.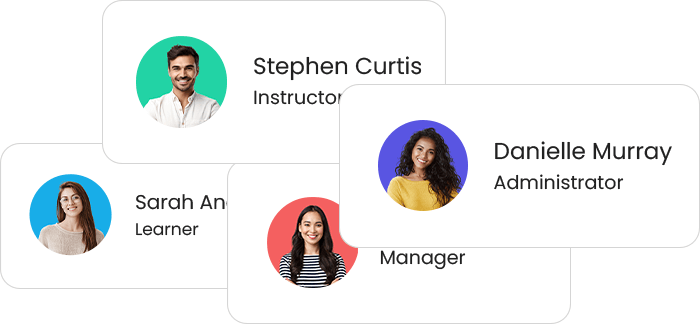 We were able to organize our learning content more. This made our learners have a better and a new way of experiencing taking online classes.
We have been able to have one location where all of our pieces of training and online courses can be held.