Design and create engaging courses
Build beautiful courses and paths that your learners will enjoy
Supercharged training.
In minutes.
Using AI 360 with CYPHER Copilot, supercharge your training experience. Build multimedia, gamified, skills-based training in minutes.
Choose course type
Select the type of course that best suits your training style, whether it's instructor-led, blended, self-paced, or micro learning. It's easy to create and deliver training content and each course has useful features based on its style.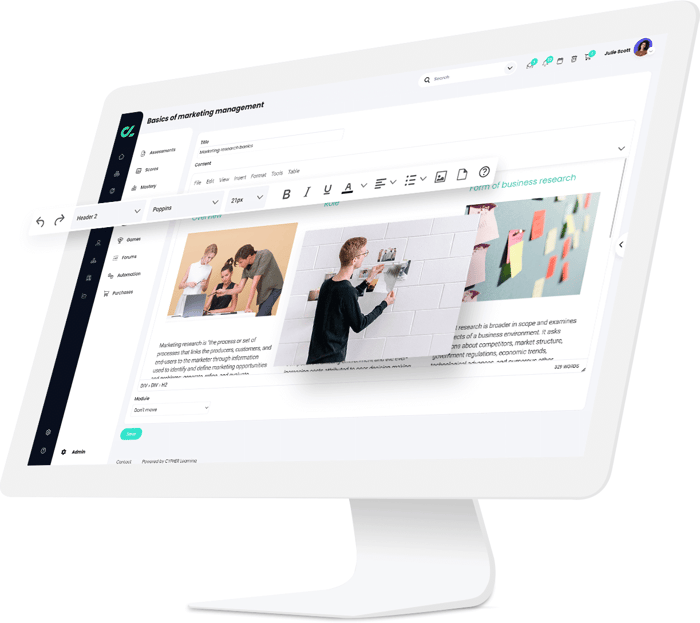 Easily build courses
Create engaging courses fast using our built-in content authoring tool and embed any kind of content and media including audio, video, Office documents, Google Docs, and OneDrive files. You can also add SCORM and H5P content to make courses more interactive.
Display courses in a graphical catalog
Showcase the courses you created using the course catalog. Organize courses in categories and subcategories and allow learners to easily enroll in a course from the catalog.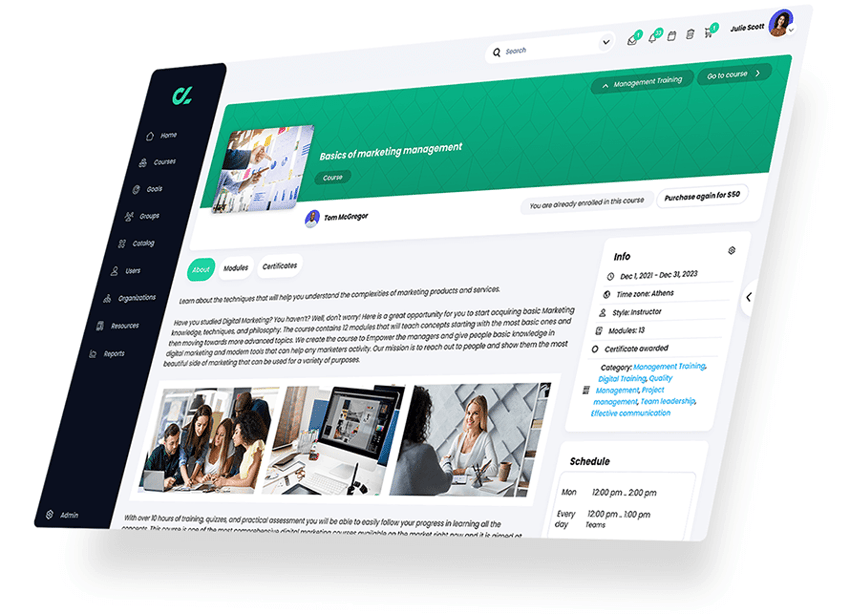 Beautiful course overview pages
Each course can have its own overview page in the catalog with important details such as the course description, content outline, reviews, certificates awarded, and more.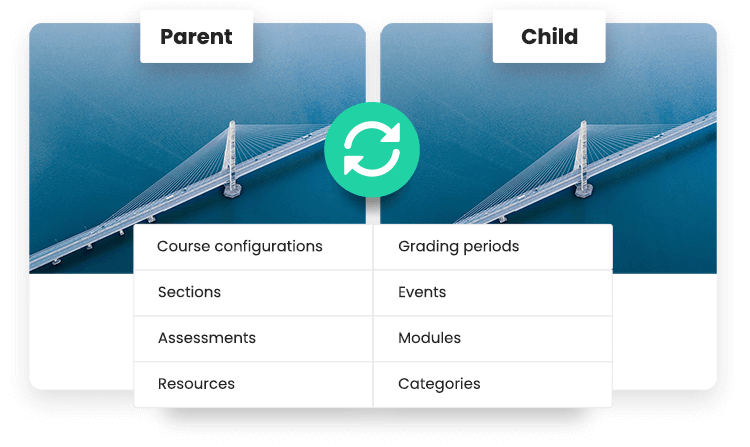 Sync course content
Save time by teaching multiple sections of a course, and use our unique course sync feature to push changes from the master copy of a course to the others.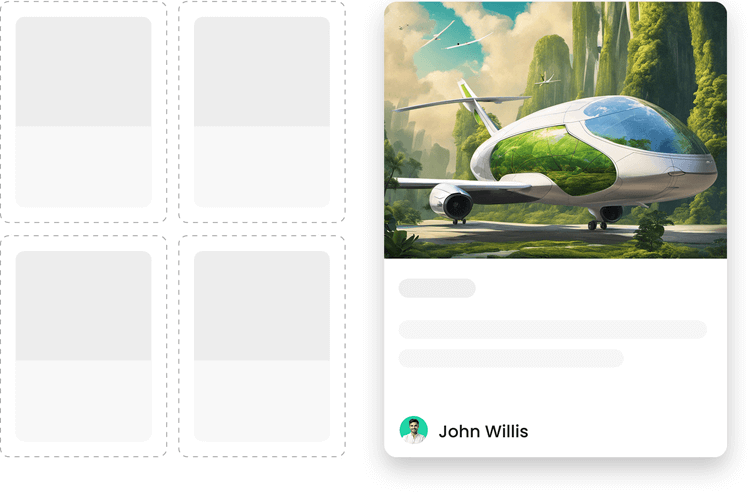 Use templates to create courses fast
Easily create courses based off templates that can be reused and stored in the resources library. Templates can be used as "cookie cutters" for courses that will be taught.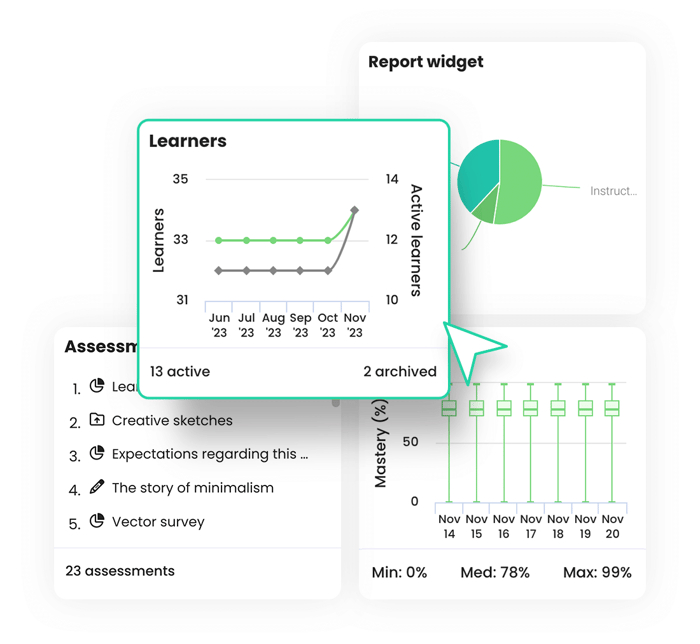 Drag and drop course dashboard
The course dashboard displays the most important information about a course, such as relevant statistics on learners, assessments, and more. Widgets can also be integrated with ad-hoc reports.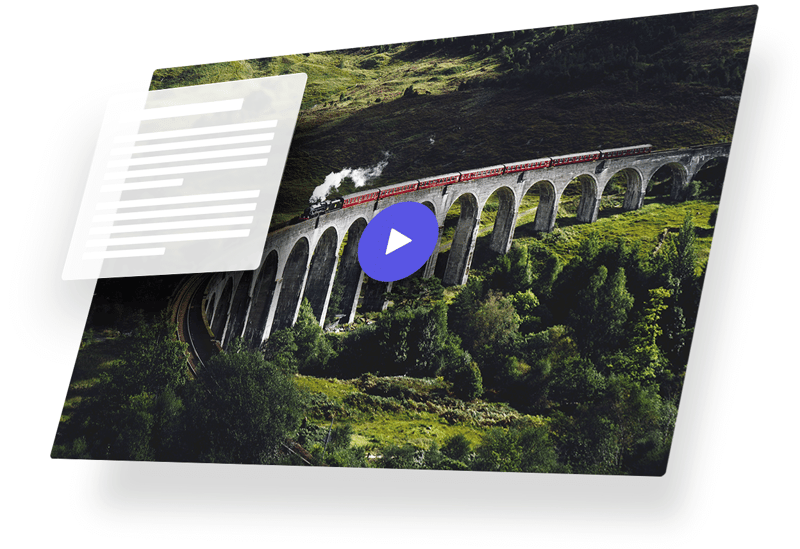 Micro learning
Create micro courses that are designed to be consumed in small pieces by your learners. This feature allows learners to focus on the bite-sized content by removing all distractions from courses.
Seamlessly integrate third-party content
Enhance the learning experience of your learners by integrating content from popular course sites such as Go1, LinkedIn Learning, Udemy, and Coursera. Users can enroll and take courses from third-party sites directly from within the platform.
Create sequences of goals using learning paths
Inspire learners to achieve goals using learning paths. Paths are courses that can have goals as sections. Each goal in a path can represent a course or a certificate, and learners can be rewarded with points and badges as they complete goals.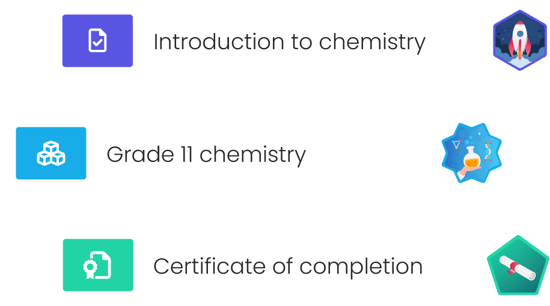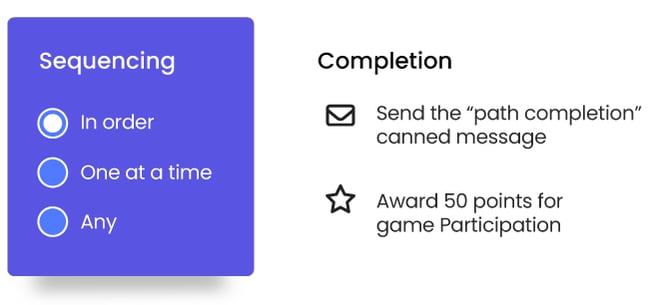 Various customization options
Configure whether goals have to be completed sequentially, define actions that are triggered when learners complete path goals, and use gamification to boost learner engagement.
Create powerful flows
Combine course goals and certificate goals with other kinds of sections such as content pages and assessments to create more dynamic flows. For example, you could start a path with a video, then require the learner to complete a course, then follow with a quiz that tests their knowledge.
CYPHER allows full customization. We call ours "Campus", which resonates well with our learners. It has now become a go-to place for learning on the go.
CYPHER has allowed our team to create, host, and develop a full catalog of courses of multiple types and offer those to both in-person and virtual students.