If you ask any European about their opinion on the USA, I bet a lot of answers will include the word big, or any synonym of it: wide roads, big cars, tall buildings, grande coffee cups, jumbo-size food portions, big smiles, big... everything.
Just like anything related to the US, the last week's conference organized by the International Society for Technology in Education rose to the expectations: ISTE 2016 was big!
Big venue
First, the city: Denver. Colorado may not be the biggest state, and Denver may not be the biggest city, but it does have a certain bigness associated with it: people call it the Mile High City.
Then, the actual venue: Colorado Convention Center (CCC). Covering a total of 2,200,000 square feet, the three levels of the CCC were guarded by a big (40-foot) blue bear rising near the main entrance.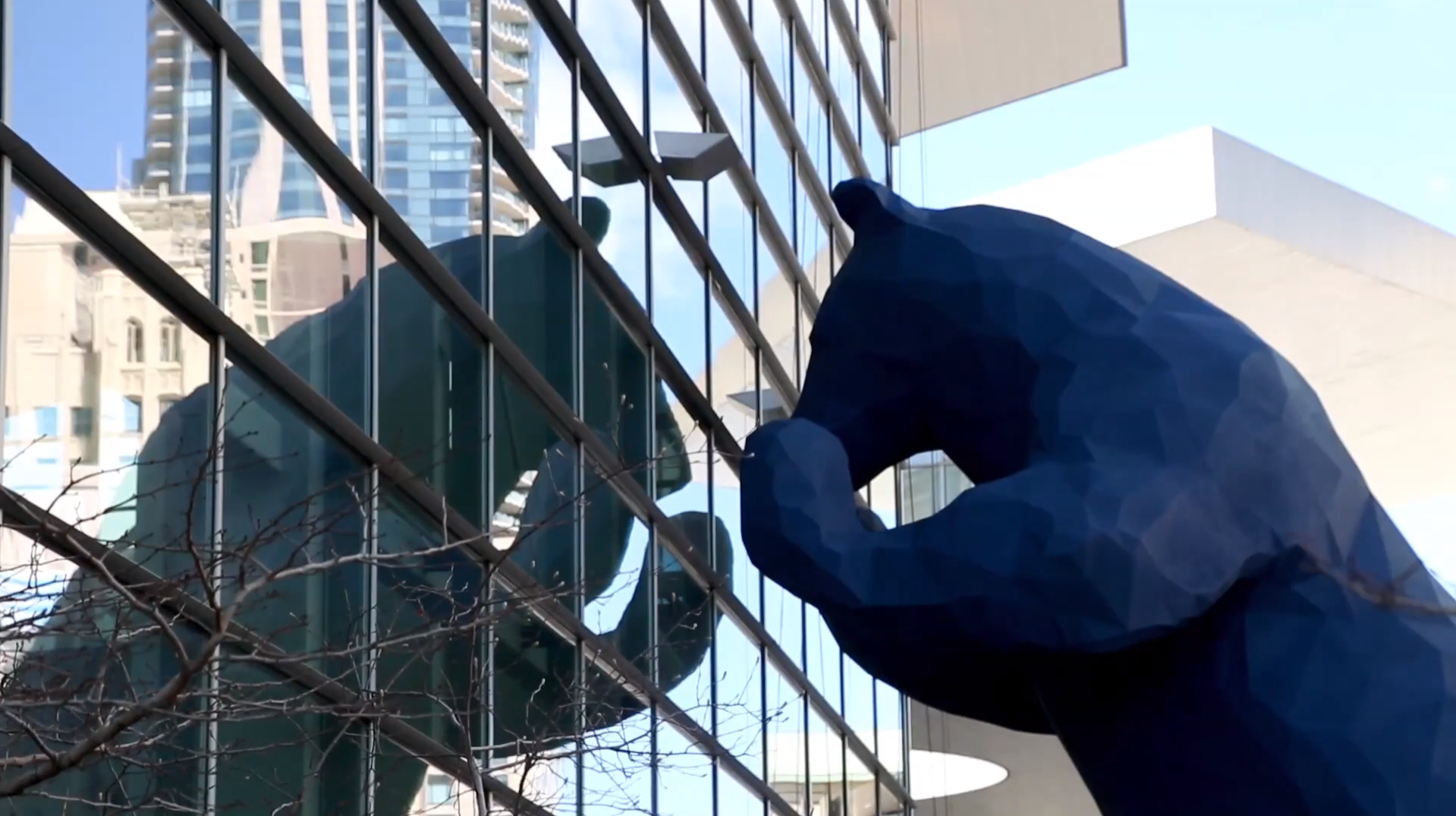 Photo source: Explore the Colorado Convention Center video.
The upper level belonged to the more than 500 exhibitors, and NEO by CYPHER LEARNING was proud to be part of it. (More on that below.)
The street level offered tens of meeting rooms, plenty of space for ISTE playgrounds, where attendees could have hands-on time with interactive technology, an area for relaxation and recharging (both body and devices), and also the Bellco Theatre, where all the powerful keynote speeches were held.
The lower level was reigned by the two ballrooms, where most of the lectures, BYOD sessions and workshops took place, as well as the two lounges — or cozy networking zones — where attendees could meet like-minded people or catch a simulcast session or two.
The CCC may seem big, but it just wasn't big enough for this year's ISTE. The nearby Hyatt Regency Hotel (which is in the Top 10 Tallest buildings in Denver) lend a hand — and a number of conference rooms — so that all the ISTE learning sessions could take place in the 4 days of the big event.
Big conference
ISTE really is a big conference. Each year it gathers together tens of thousands of educators from all around the world (73 nations in 2016), who share a deep interest in how technology can be used in the classroom. They can share ideas and support each other in transforming their classrooms in true digital-age learning environments.
Technology is a powerful tool that keeps students engaged and enhances learning.
The 1,000+ sessions were packed full with information about innovative learning environments, communication and collaboration tools, online resources, and many many more learning opportunities.
Big booth
The NEO team was super excited to be part of ISTE 2016. With so many attendees, the NEO booth attracted a considerable number of visitors.
The live demos of NEO LMS, performed mostly by CEO Graham Glass, were the main point of interest — everyone agreed that the NEO platform offered a complete learning solution for all types of educational institutions.
Also, the booth's classy design didn't go unnoticed. This year, the NEO booth was big; it was double the size compared to last year's edition!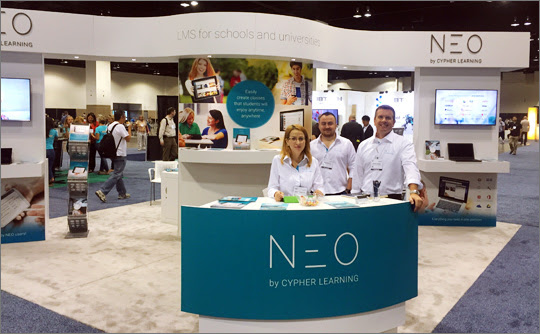 If you dropped by our booth and met the NEO team, we salute you again! If not, you might consider doing so next year, at ISTE 2017, in San Antonio, Texas. We'll certainly be there, and we're already looking forward to it.