The K-20 Blog turns three the day after tomorrow! But since November 17 is a Saturday this year and we're not talking about the celebration of a toddler's birthday but about that of a blog, the NEO team decided to do something special about it today!
K-20 Blog's anniversary party did not consist of screaming kids in colorful clothes and high on sugar. No, no. There were adults. Talking in a normal voice. Wearing average office attires. Still high on sugar. Because of this: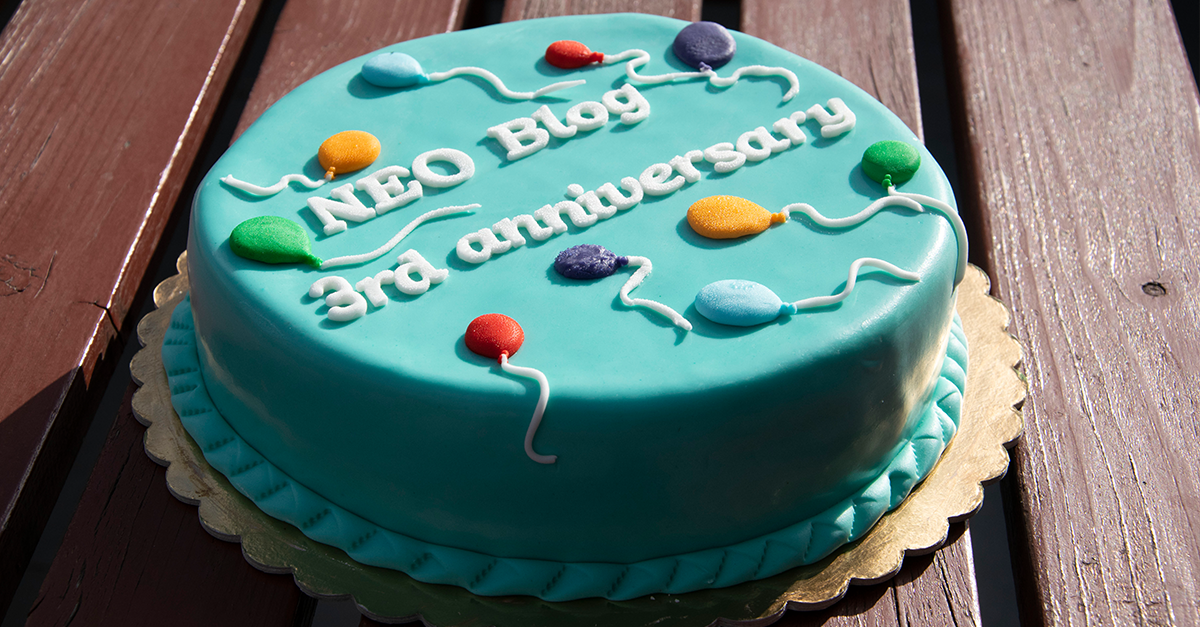 It was a nice cake. Was. Absolutely delicious. Yum.
A big cake for a long year.
Top 10 K-20 Blog posts
It was a long year, this year. We learned a lot. And if you're a regular reader of this blog, I hope you did too. From gamification to digital citizenship to PD for teachers to classroom robots and everything in between, the 102 posts that have been published on the K-20 Blog in the last 12 months covered oh so many subjects related to education technology and e-learning for educational institutions.
After mixing numbers of page views, time on page and social sharing with extra special topics and a pinch of subjectivity, I figured out the best recipe for a blog anniversary cake. If that cake consisted of its best posts, that is. Here are 10 of the K-20 Blog's best posts from the third year of its existence:
And so ends our list of best performing K-20 Blog posts. These 10, along with all the others published during the past year, as well as those from the previous years have pushed our blog up in the list of all e-learning blogs. We're now in the first 5%! Kudos to all NEO writers!
And if you're still thinking about the anniversary cake, it ended a while ago.
Happy anniversary, K-20 Blog! NEO LMS is proud of you!