There are two more days until the Business Blog turns three! Yeeey!
Three years can go by in the blink of an eye, yet so many things have happened! Since the first and the second year of blogging about workplace learning and L&D practices got their fair share of fame (Anniversary edition: Top 10 posts of the Business Blog and The Business Blog turns 2!) this post will focus on the past year only.
During the past 12 months we published exactly 100 blog posts (101 if you want to count this one as well), the number of the contributing authors grew to — coincidence or not — 12, and everyone's work made the Business Blog advance into the first 5% of all e-learning blogs (based on this impressive list)!
Top 10 Business Blog posts
We touched a variety of topics related to online training for businesses, from adaptive learning to mindfulness at work, to how to meet learners various needs to why to consider using one tech tool or another, and everything in between.
Although it was hard to decide which blog posts have been the best of the best, here are 10 of them that we think deserve the spotlight:
Celebrating the 3rd anniversary of the Business Blog
There were no silly party hats this year in the office, no confetti and no cupcakes either. But we did have cake! Delicious cake. And since we live in the era of "pics or it didn't happen", here is our proof: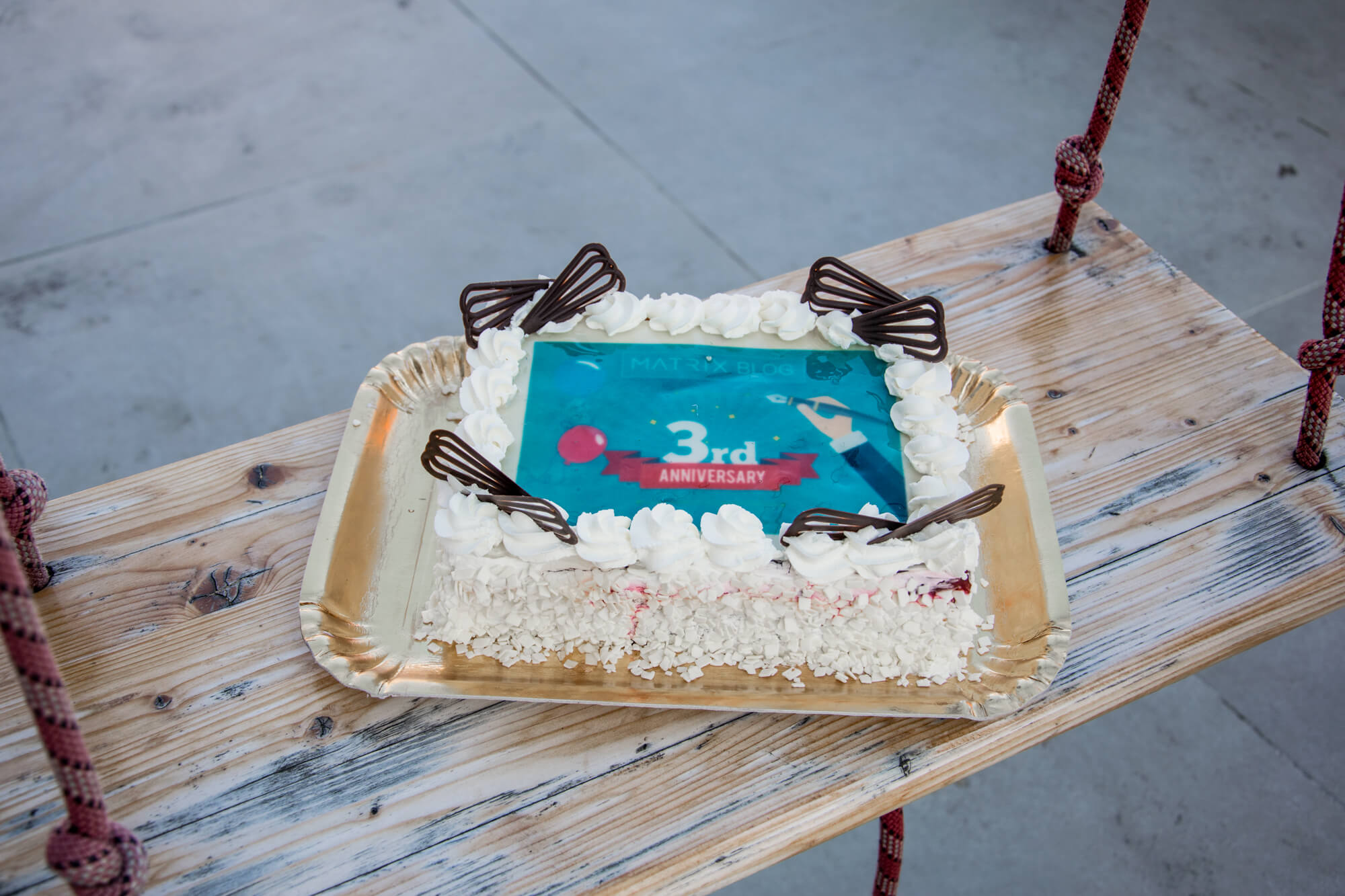 Happy anniversary, Business Blog! MATRIX LMS is proud of you!