It's hard to imagine what the future of education will be like when you're already surrounded by it. That was the general feeling I had while attending BETT just last week. I'm sure I wasn't alone in thinking this way, among other almost 35,000 attendees.
The conference floor was packed full with VR headsets, interactive products, incredible software, robots and anything you could imagine belonging in a classroom. So all the educators, school leaders, learning designers and everyone involved in creating and delivering education barely had the time in the four days of the event to discover them all. And the best part? Students of all ages could engage in hands-on activities with the latest education technologies.
BETT provided once again an outstanding experience to everyone participating.
The BETT Show in numbers
The BETT Show is one of the oldest and largest events in the ed-tech industry worldwide. During the course of a year BETT happens five times in five different locations, covering the education market on most continents.
The BETT Show from London was the first and largest among all. Here are a few supporting numbers:
The show
Lasted for 4 days,
Hosted over 850 exhibitors, from multinational technology companies and ed-tech startups to NGOs and Government representatives,
Arranged 6 stages where more than 300 speakers
Held hundreds of sessions on the latest ed-tech topics and
Was visited by almost 35,000 attendees
From more than 130 countries all over the world!
Everyone there came together to find inspiration and discuss the future of education, as learning technologies and innovative ways of implementing these in the classroom play an important role in supporting both educators and students to reach their full potential.
The NEO Team at BETT 2019
The NEO Team was proud to participate at this year's edition of the BETT Show in London. We had high expectations and even higher enthusiasm. We worked hard and had a great time! Needless to say, the event was outstanding.
We met lots of wonderful people at our booth: teachers who instill passion in their students back in class, students who enjoy learning with technologies, school leaders who know ed-tech can help their institutions deliver the best instruction and were on a quest to find the right ones for them, and even fellow ed-tech providers.
Plenty of them took a moment to write down on a colored leaf a thoughtful answer to our event question:
How do you make learning bloom?
And add it to our wise tree. Here's how the tree looked at the beginning of the Show: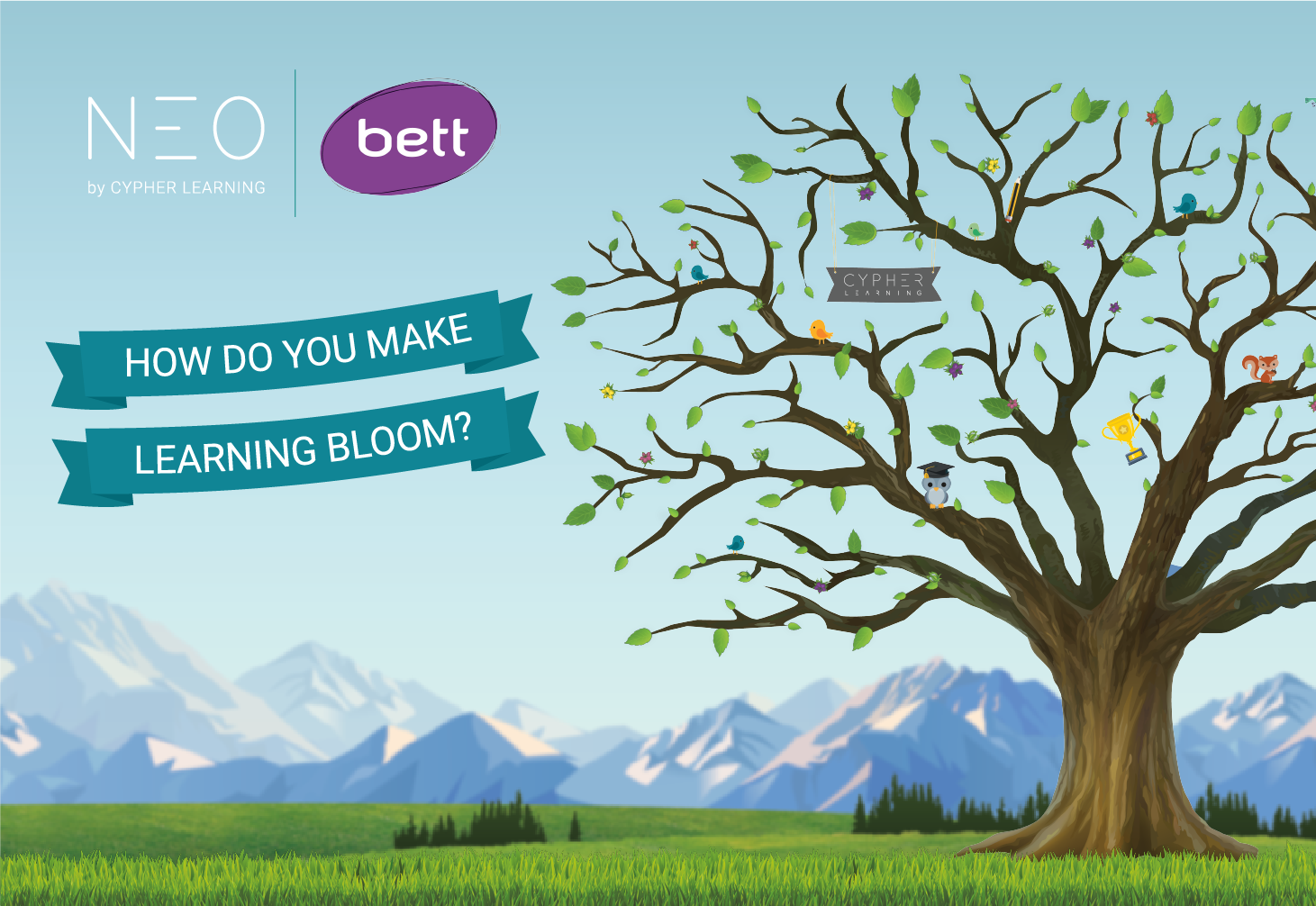 And at the end of it: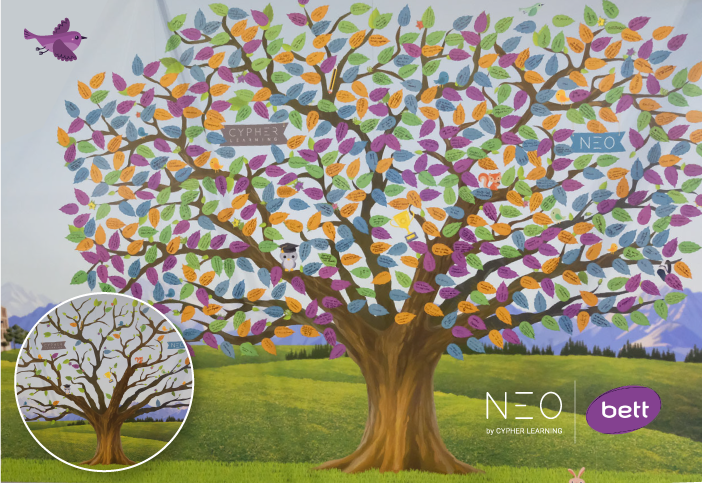 So thank you everyone for your contribution! We couldn't have made the tree bloom so much without your wonderful ideas.
In the end I'll leave you with this video of our NEO Team at the BETT Show 2019!