Integrate your favorite tools
Use apps and tools directly from the platform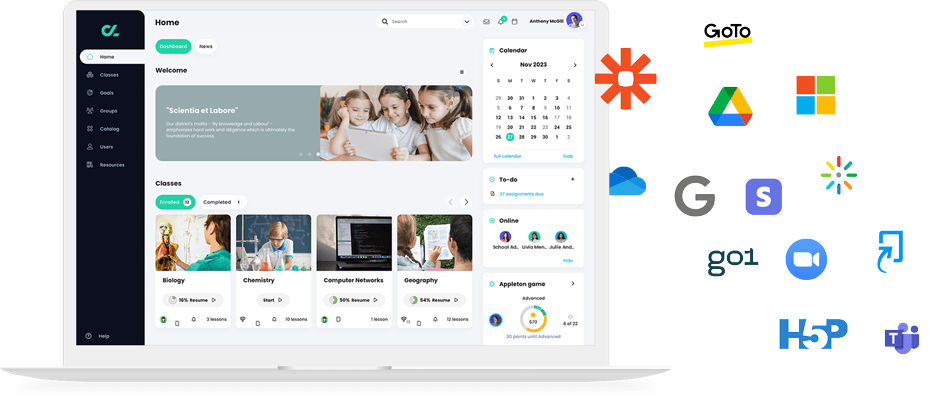 Connect third-party apps and tools
Supporting a variety of integration options based on unique customer requirements, CYPHER Learning enables schools and universities to seamlessly and comprehensively use the CYPHER modern learning platform with thousands of applications and services using standard and workflow integrations.
Built-in
CYPHER integrates with the most popular and useful systems including Google Drive, Google Workspace, MS Teams, Microsoft 365, OneDrive, GoToMeeting, PayPal, Authorize.net, Stripe, Go1, Kaltura, and xAPI. Built-in integrations also include third party class catalog integrations for Coursera, Go1, edX, LinkedIn Learning and Udemy that can be implemented in the App Center and rendered in the Class Catalog. 1EdTech (LTI, SCORM) are also included.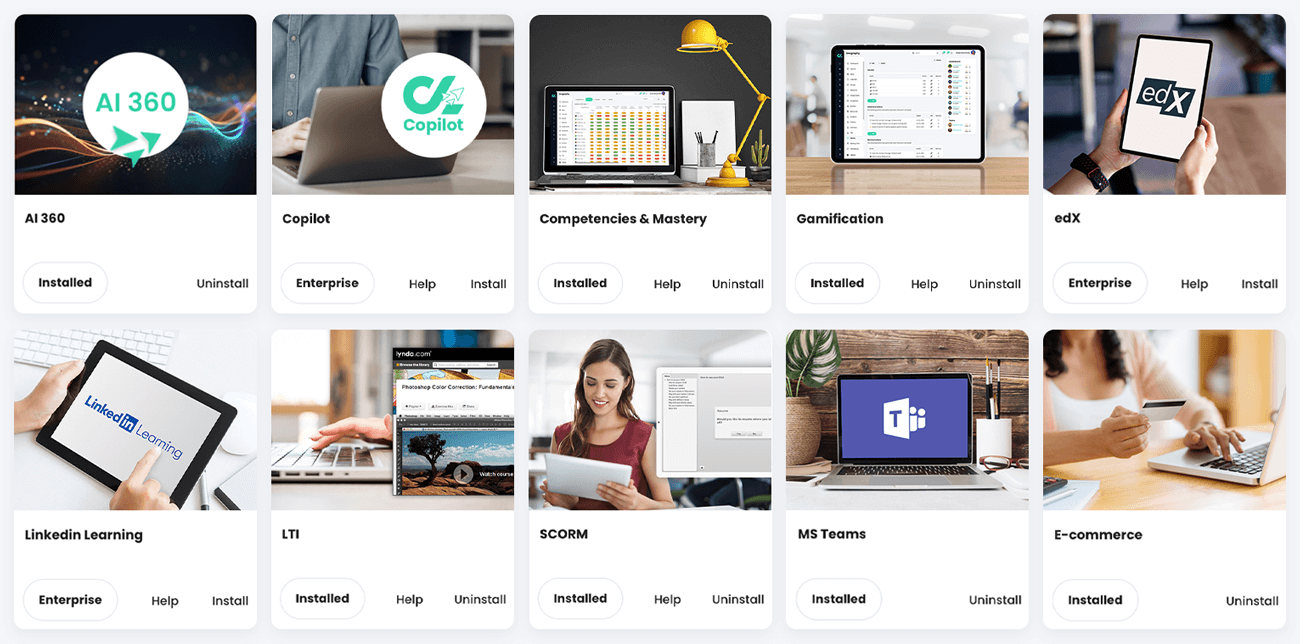 Zapier
Zapier is a popular third-party online automation tool that connects 5,000+ apps and services that simplifies integration with the CYPHER platform, automates your work and enables you to be more productive. Zapier offers both free and paid versions, with the latter offering better performance and reliability.

API
API integration is enabled through the App Center as part of the basic platform. The API allows users to access information in the CYPHER platform, as well as, perform actions such as creating accounts, enrolling students, and more. The API can also be used to provide a feed of information for use by other systems and to create custom integration with third-party apps using this API.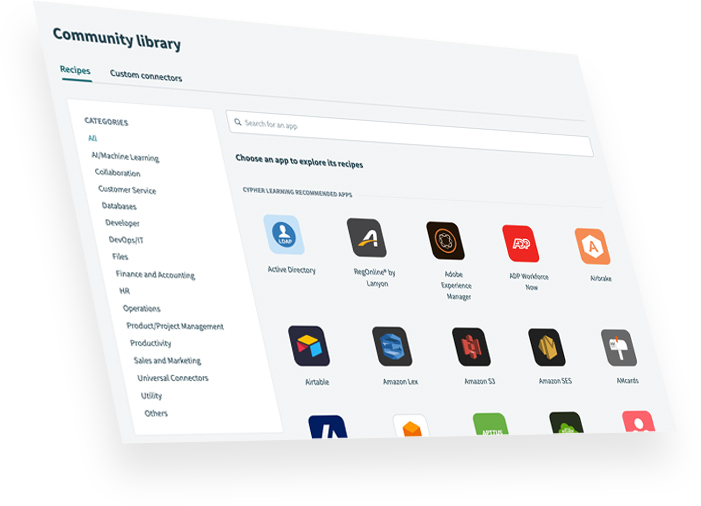 Connect by CYPHER
Connect simplifies workflow integration and enables you to seamlessly create workflows between the CYPHER platform and thousands of other enterprise applications. Ranging from simple actions to complex workflows, Connect workflow integrations are created with a point-and-click graphical interface and without requiring IT support or programmers to ensure that your data flows smoothly between applications based on your organization's scenarios.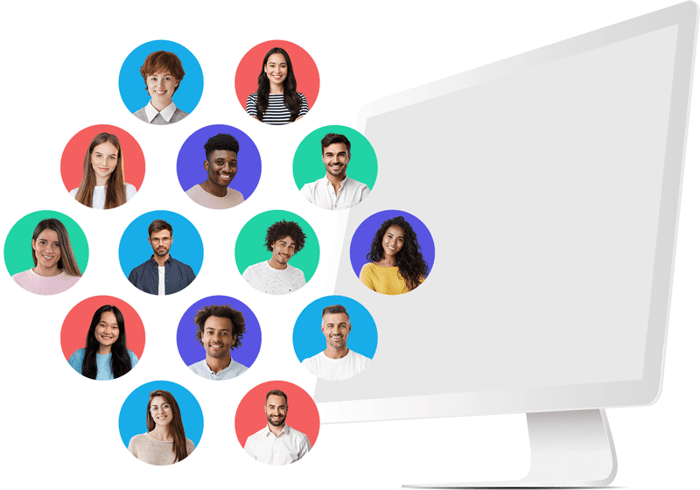 SIS sync
Our SIS integration allows users to synchronize data such as accounts, classes, and sessions from your SIS to CYPHER without any manual intervention. Easily create accounts for all your students with a couple of clicks, and select auto-sync to keep the LMS accounts constantly up-to-date. Automatically create new classes and sessions right before a new semester begins.
Standards
We're compliant with the most important industry standards such as LTI, CCF, SMTP, LDAP, SCORM, H5P and QTI.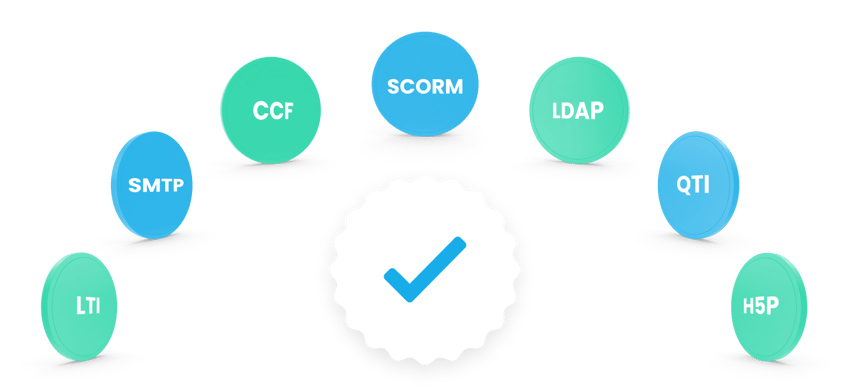 I think the best quality of CYPHER is the flexibility on integrating with other platforms.
CYPHER is compatible with a larger number of third-party systems and the support team provides a fast response.