Introduction
This is a detailed comparison between NEO, CloudAssess, eSkilled, and Schoolbox, taking into consideration the features, functionality, and cost of each platform.
NEO is a world-class, award-winning learning management system (LMS) for schools and universities. NEO helps schools manage all classroom activities, such as creating and delivering educational content, assessing students, tracking their results, and promoting communication and collaboration between students and faculty.
CloudAssess is an online LMS designed exclusively for running a RTO (Registered Training Organization). Since 2013, it has grown to become Australia's #1 choice of online assessment platform for RTOs in the private and public sectors with customers such as McDonald's, the Barrington College, and Essential Energy.
eSkilled is a Moodle-based LMS that has been reconfigured to work for RTOs. Just like CloudAssess, it also prides itself in being Australia's best RTO platform thanks to its large e-learning content library that contains 556 courses compliant with Australia's competence units.
Schoolbox is yet another Australian-based LMS, one that specializes in making learning and engagement easy for K-12 schools. Since 2002, its retention rate has been 99%, amassing 650k+ users from over 950 campuses in 6 countries.
Ease of use
NEO is very intuitive and easy to use. In addition, it includes an online help center with videos, getting started guides, and searchable help content. NEO also has a rapid response support forum where staff members typically respond to questions within 15-30 minutes during business hours 24/5.
CloudAssess comes to your help with an in-app chat, a knowledge base, and a few pre-recorded webinars on RTO-specific topics such as VET PD Insights and how to maximize the learning experience inside an RTO. However, it doesn't showcase the product in any of those pre-recorded webinars.
eSkilled, although a bit rudimentary in design, offers live chat and telephone support, a knowledge base, and e-learning demos in the form of plug-and-play SCORM packages that are also audio narrated. For a free tour, you will need to contact their sales team.
Schoolbox provides support 5 days/week plus 24-hour critical support besides support tickets, a helpline, and a knowledge base. They also have a customer success team, which consists of educators and online learning experts with experience in implementing Schoolbox.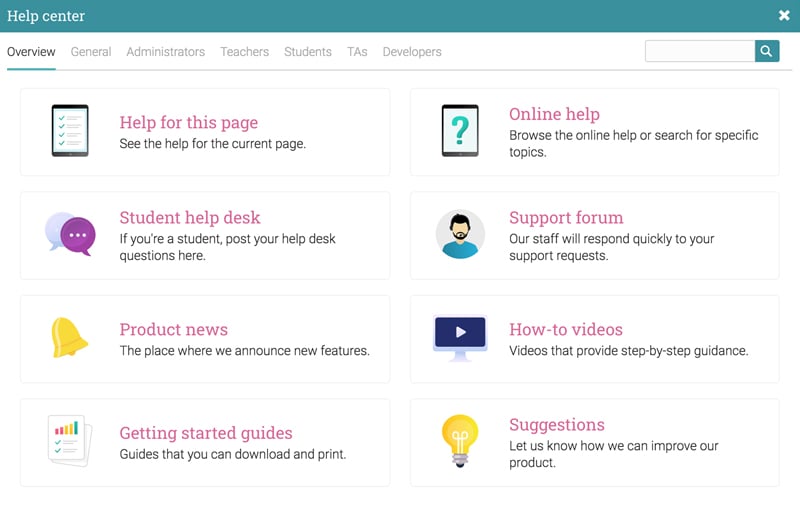 Features
NEO provides the range of functionality you'd expect in a modern LMS, such as support for classes (instructor-led, blended, self-paced, and micro learning), content authoring, integrated e-commerce functionality, graphical course catalog, beautiful module layouts, gamification, automation, learning paths, drip content, adaptive learning, compliance, ad-hoc reporting, a customizable portal, web conferencing, collaboration tools, mastery and learning outcomes, resources catalog, and more.
CloudAssess markets itself as a complete LMS solution for RTOs, offering a bespoke content authoring tool, forms to take out paperwork, and white-labeling. However, its strength lies in assessing and training students online as opposed to being a one-stop-shop for RTOs.
This is emphasized by its 7 assessment types (compared to NEO's 16), revision feature that assigns students with the correct assignment version, and deploy feature where student records can be swapped in case mistakes happen. Competency mapping as well as gathering online signatures are a welcomed bonus. Despite the orientation towards assignments, CloudAssess lacks a gamification feature which would've made the whole experience more enjoyable.
eSkilled, like CloudAssess, promises to be an all-in-one LMS for RTOs, yet the gap between the marketing and the actual product is too wide. The platform is rudimentary at best - probably because it's built on top of Moodle and not on its own architecture - featuring white-labeling and theme customization, a basic content authoring tool, instant messaging between parents and teachers, and automatic notifications. These are all but entry-level features that should be found in any LMS.
eSkilled does have a rather large e-learning content library that contains 556 courses compliant with Australia's competence units. You will have to buy them as there is no preview available.
Schoolbox focuses on creating a strong school community for teachers, students, and parents alike through their community portal - much like the one in NEO.
The platform has a student-centric approach where assessments differ in accordance with each student's learning style. In return, students can self-assess themselves, while teachers can generate pastoral care records to track a student's talent. Schoolbox also stands strong on the integrations side, having native connections with notable student information systems like Khan Academy, Tribal, Edumate, Synergetic, and so on.
Although robust in its offering, the LMS is in dire need of an automation system to free teachers' time and associate competencies with student skills much faster.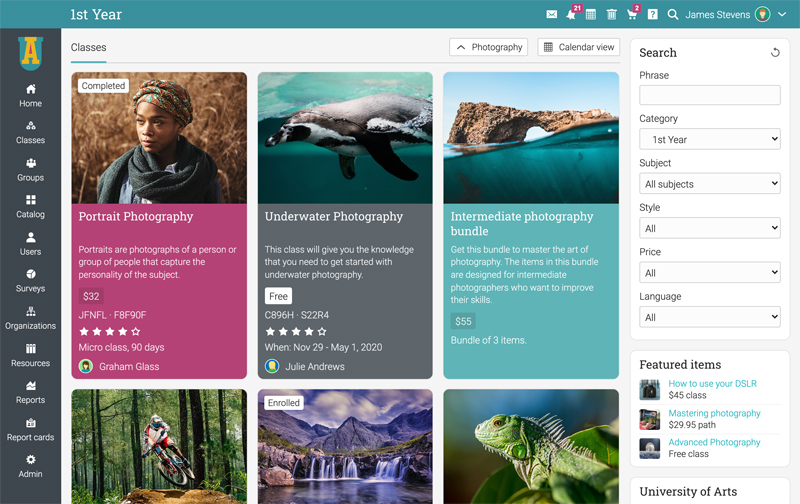 Cost
NEO has a Free plan with a comprehensive set of essential LMS features and a Premium plan for schools that need more powerful functionality. There are no standard setup fees, cancellation fees, storage fees, bandwidth fees, support fees, or other hidden costs.
CloudAssess claims to have a Free plan, but it's nevertheless a contact form for a sales representative to contact you back after preliminary screening. Prices are not disclosed, yet packages that present only the number of users (without features) are available.
eSkilled has a shop where it sells virtual classrooms and unit resources along with LMS packages. The lowest-tier LMS package costs $177.27/month ex GST + a $454.55 sign-up fee for 50 active users, while the highest-tier one costs $1,500 ex GST/month for 1500 active users. Every extra user costs $1.25/month in case you want to supplement their number.
Schoolbox offers 4 pricing plans. Their pricing differs depending on whether or not you want a cloud-hosted or on-premise solution, with the on-premise ones being significantly cheaper. For the cloud-hosted version, plans start at AU$16/user/year for a minimum of 280 students and go up to AU$30/user/year for a minimum of 320 students.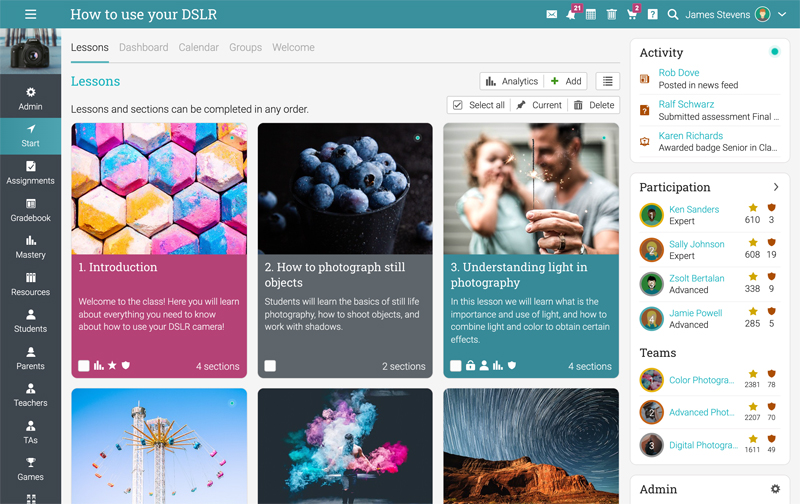 Summary
This was a comparison of the most important feature differences between NEO and CloudAssess, eSkilled, and Schoolbox.
NEO LMS is a more comprehensive and well-rounded solution than the rest. It caters to institutions around the world (not just Australia), including automation and gamification features aside from content authoring tools, assignments, and a portal. NEO is also the only LMS that offers a free plan, with its price being on the lower end.
If you require additional information on NEO, please contact us.
Disclaimer
This comparison paper was written in January 2022 based on publicly available documentation on both vendors' sites. It was prepared as a guide and is not intended to be exhaustive. The comparison information is for guidance only and does not constitute any contractual representation, warranty or obligation on our part. Liability for errors, omissions or consequential loss is expressly disclaimed.
Since pricing and features can change rapidly, we do not represent that this information is up-to-date, and we encourage you to get the latest information directly from the vendor's web site. If you find any information in this comparison guide to be inaccurate, please contact us with details and we will correct the information within 72hrs.